Spaces
Tips for Lawn Care
Help your lawn beat the heat with these tips from local landscaping pros.
Written by Stephanie Towne Benoit
Aug 2016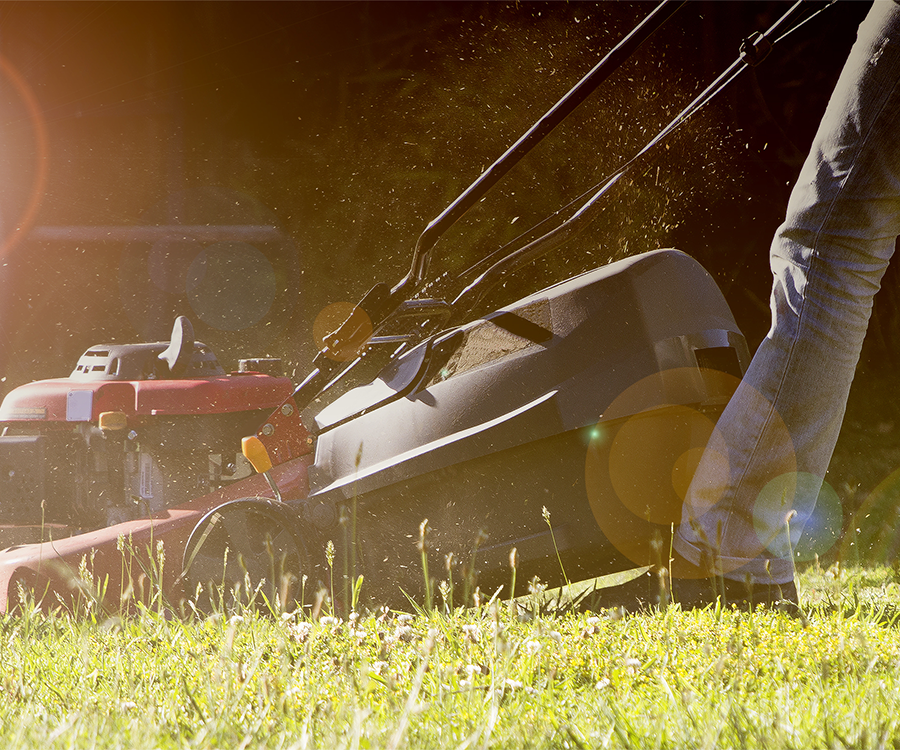 For many homeowners, verdant turf is their landscape's crowning glory, but summertime's blazing temps and dry days can lead to brown, brittle lawns. But with proper care and maintenance, your grass can survive and thrive all summer long.
Watering Wisdom

According to Kevin Runyon, owner of Custom Creations Landscaping & Lawn, less is more in respect to watering frequency. "The best thing you can do is water infrequently but water more heavily," Runyon says, noting that the equivalent of three-quarters to an inch of rainwater two to three days per week should be sufficient. For the best results, Runyon recommends watering your lawn in the early morning. "The reason we do that is when the sun comes out, it will kind of dry out the grass blades and help decrease the possibility of fungus," Runyon says.
Turf Trim
While a tightly mowed lawn may look crisp and neat, leaving a little more length is better for your lawn's overall health in the hot summer months. "It creates more shade for the roots," says Steve Hunt, Natures Image Landscape Contractors' landscape developer and irrigation manager. "Actually, more grass kind of means less weeds, too, so it's a better formula." Hunt suggests raising your mower to about an inch higher than you normally might when cutting to allow for a longer lawn.
Fertile Soil 
Although proper fertilizing in the spring is best to ensure your lawn stays healthy and green, adding nutrients during the dog days of summer can help perk up stressed grass, not to mention help it bounce back once the temperatures cool off as fall approaches. "Because the temperatures are going to start dropping in late August, early September, it's going to start recovering," Runyon says. "So, you want to make sure it has the nutrients available to do that."