Reviews
Elle's Patisserie's Remodel
Every trip to Elle's Patisserie feels like an indulgence. Now, we've added the savory lunchtime sandwiches to our Elle's go-to menu items, and we couldn't be happier.
By Katie Pollock Estes
Aug 2017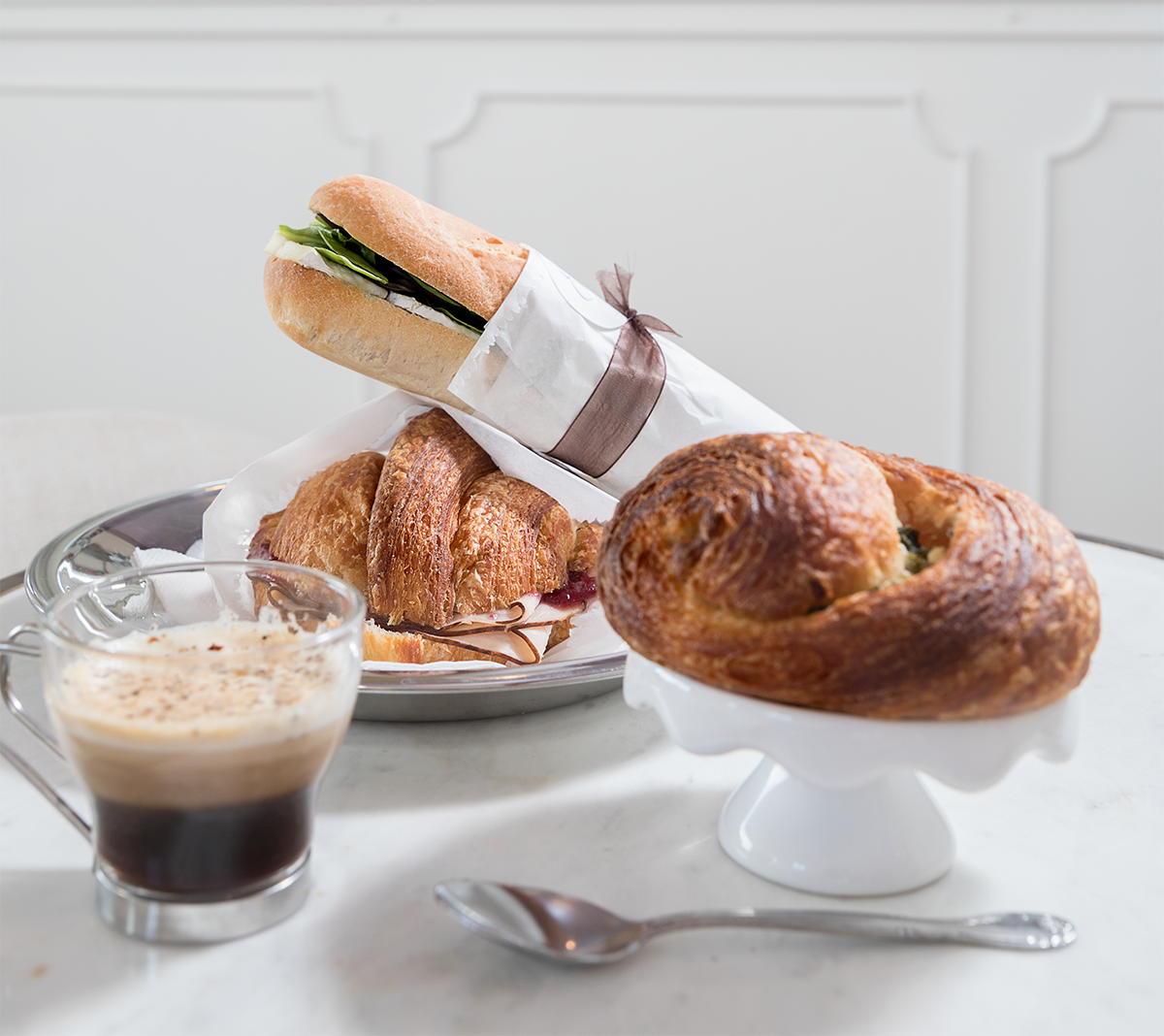 (Note: Since this article was published Elle's Patisserie has closed.)
When life is busy, it's the little moments of serenity that can feel the most like vacations. For my husband, Eli, and me, workweek lunches are like date nights. A break from the office. No kids to chase. An hour to ourselves, devoted at least a little bit to stealing bites off each other's plates. (And we don't even have to pay a babysitter!)

On a recent lunch break getaway, we popped into Elle's Patisserie (1454 E. Cherry St., Springfield, 417-832-2171, ellespatisserie.com). The sweet little purple shop had undergone a remodel not long before, and it boasted menu additions that included savory lunch sandwiches served alongside the sweet treats that we've come to expect from Elle's.

The crisp white decor with little luxe touches such as sparkling glass chandeliers made the tiny space feel airy and bright. We ordered at the counter before grabbing a seat at one of the little tables, and the lone employee vanished into the back room right after handing our food off to us. We were left alone in the dining area, and that was fine by us. Now our date was a private one. You'd think we'd choose to focus on each other, but there was that food to tackle. All eyes were on our lunches.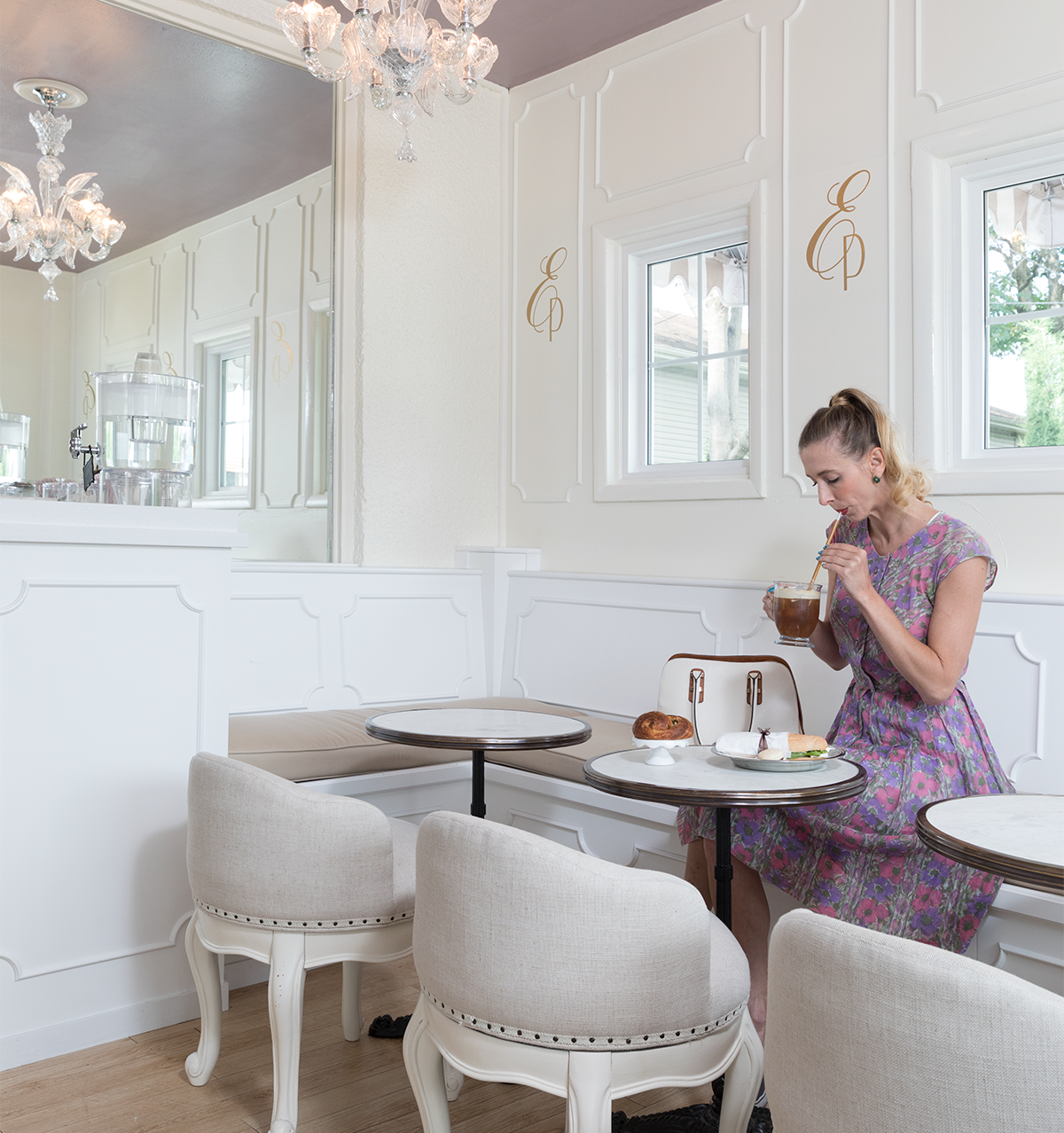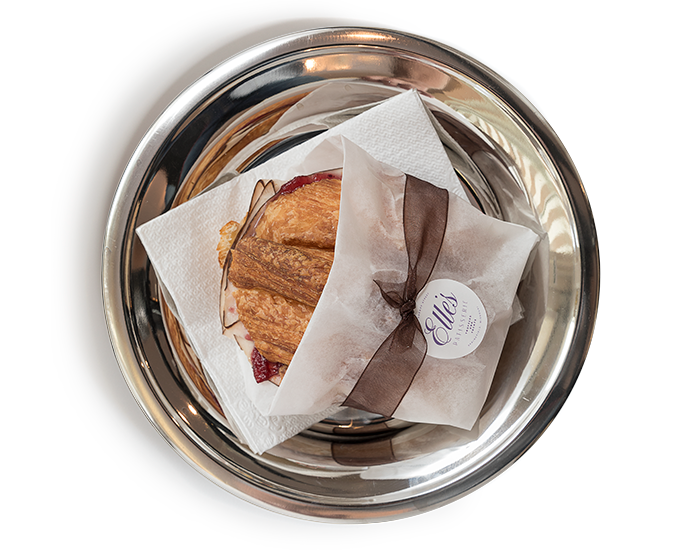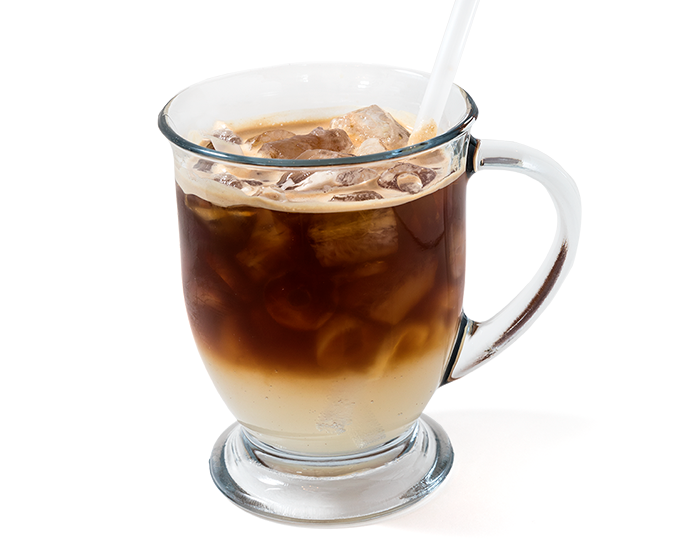 Eli ordered the turkey and cranberry croissant sandwich with a side of chips and a sweet vanilla iced coffee. I made the brie and arugula baguette sandwich my lunch, and I tacked on Elle's practically famous lavender iced coffee for my drink. Although Eli loved his sandwich, it was too sweet for me. My sandwich, however, was perfect. The thin baguette was crusty, and a little tangy balsamic vinegar tied the creamy brie and spicy arugula together so well.

While we were there we eyed the sweets counter with its gooey pecan cranishes, chocolate croissants, savory spinach and feta croissants and loads of truffles. We grabbed a couple of little macarons for the road and headed back to work.
With that delicious sandwich still on my mind, I went back for a second visit the following week. This time, the espresso menu had me feeling indecisive—too many choices! It was hot out so I decided to plunge into a White Cool, which consists of coffee and sparkling lemonade served over ice. I'd been intrigued by the idea of a tart citrus and coffee combo for a while—I had read about Sweden's kaffelemonad trend a couple years ago. Coffee lemonade has since gained popularity stateside. I thought I would hate it, I'm embarrassed to admit.

But I was so wrong. I loved it. There's the fizz. (I'm a sucker for bubbles.) There's the sweetness that's not overbearing and is offset by the tangy lemon. And the coffee adds, for lack of a better word, a funkiness that's addicting. I liked every sip more than the last. I'm dreaming of another one right this moment.

Per my barista's suggestion, I also tasted the Summer Fire. It's a blend of espresso, coconut syrup, foamed milk and lemon pepper—a curious combo. The lemon pepper warmed up my palate with an almost toasty flavor, and the coconut and foamed milk contributed just enough sweetness.

Although Elle's has created a lovely interior and added more filling, savory touches to the menu, it's those small pleasures that will always be my favorite reason to visit: the balsamic that dresses up my sandwich, the lavender that brings sophistication to my ice cream float and the lemonade that breathes new life into my cup of coffee.
Patisserie Tips
Grab the table that's farthest southwest in the building. You'll have a comfy corner booth space, and a great people-watching view out the front windows.
Patio Perfection
If the weather permits, take your treats outside to sit on the sweet, fenced gravel patio (with a fountain!) or to rock a bit on the twin swings out front.
You're So Fancy
Treat yourself to an ice cream float, but order the honey-lavender flavor so you can feel fancy. It's truly delish. 
Call It In
There are limited sandwiches on display, but our barista said they can have some sammies ready if you call to order the day before.