Spaces
Shoppin' on a Budget at Shaila's
Shaila's Boutique in Nixa adds home decor to its shopping experience.
By Jenna deJong
Aug 2018
Ashley Holt hadn't planned on starting her own boutique, but after experiencing sometimes-lofty price tags and wanting something more affordable, she decided opening her own clothing store was inevitable. 

Holt was busy running a full-time trucking and logistics company, so she didn't have the time or the finances to create a second large business. So she laid out a small plan to carry a few items to offer for less than $50, and she sold them near her office. 

Word spread about her efforts, so she made space for a larger selection.  

Fast forward to four years later, and Holt's small-scale boutique has grown. She now works out of a 7,000-square-foot building, and she has expanded her inventory beyond just clothing. The latest items to hit the shelves? Home decor and gifts.

"I bought a new house and had to redecorate because it was a lot bigger," Holt says. It was then that Holt decided to add home decor products to her store. "It's harder to keep home decor under $50," she says, "so I have a lot of smaller stuff." 

While keeping with the $50 or less limit, Holt now sells anything for the home that she can get her hands on, including area rugs, spatulas, word art, tea towels, small tables, trays, vases, succulents, coasters, cutting boards, wall hangings and even small gifts including stylish lunch boxes, stationery, mugs and cups. 

Those smaller items make for great gift-giving—even if you come in looking for clothing and happen up them. "Since Shaila's has everything from newborn to plus sizes, I like to think I can accommodate any woman, no matter what age they are," Holt says. "Even if you're coming to buy a present, and you didn't know their size, you could go to Shaila's and buy a gift or something from the decor section."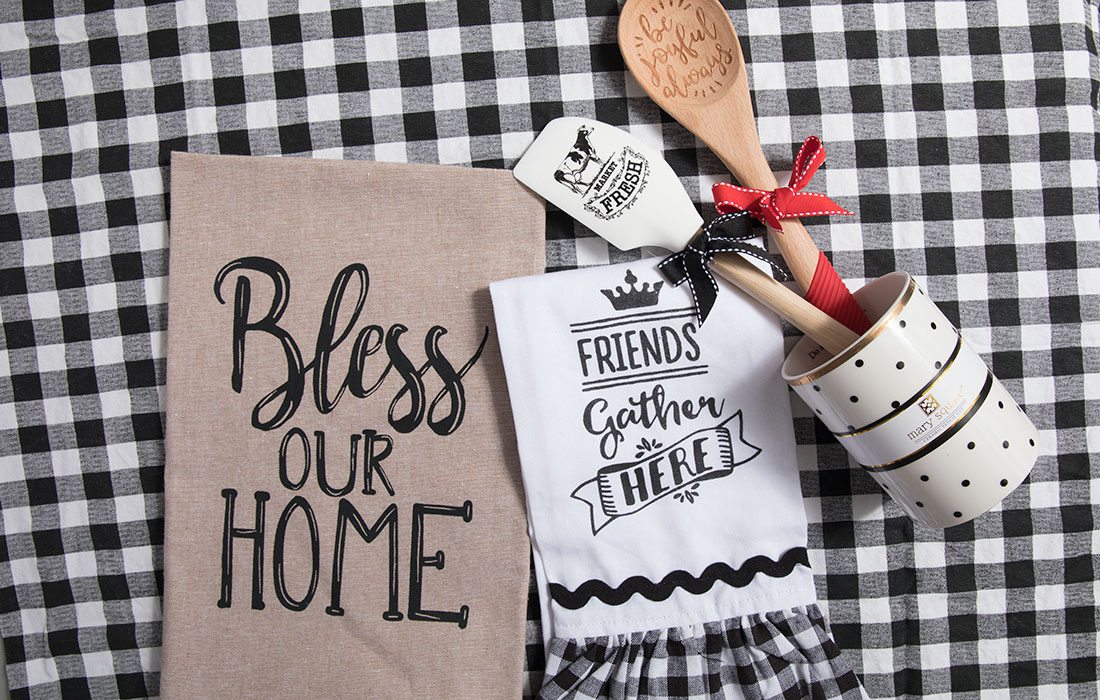 Most of the home decor items relate to Holt's personal style. She peruses designers' websites, placing orders that she herself would want to buy. Her style is industrial farmhouse, and she adds to her inventory by taking trips to the Dallas Market Center. The home decor designers she frequents the most are burton+BURTON, Brownlow Gifts and Mary Square.

"Designers connect with wholesalers by moving around to Dallas, Atlanta, New York, Chicago, Los Angeles and Vegas, and they just rotate," Holt says. "I go to Dallas for a week about five times a year. You get to see all the samples and then place orders there because not everything is made right then." 

Because almost everything Holt finds is then ordered online, Shaila's is constantly receiving new decor inventory nearly every day. That's good news since most of the decor Holt has brought in to the store has been selling so quickly in-store, that she can't list everything online. 

That means if you want to get the best selection, you should walk through the racks of fun and flirty clothing and brightly colored gifts and shop in person.