Dishes
Pumpkin Cheesecake
These seven dishes or drinks have passed our taste buds and made us rave. They are ranked by level of yumminess.
Dec 2014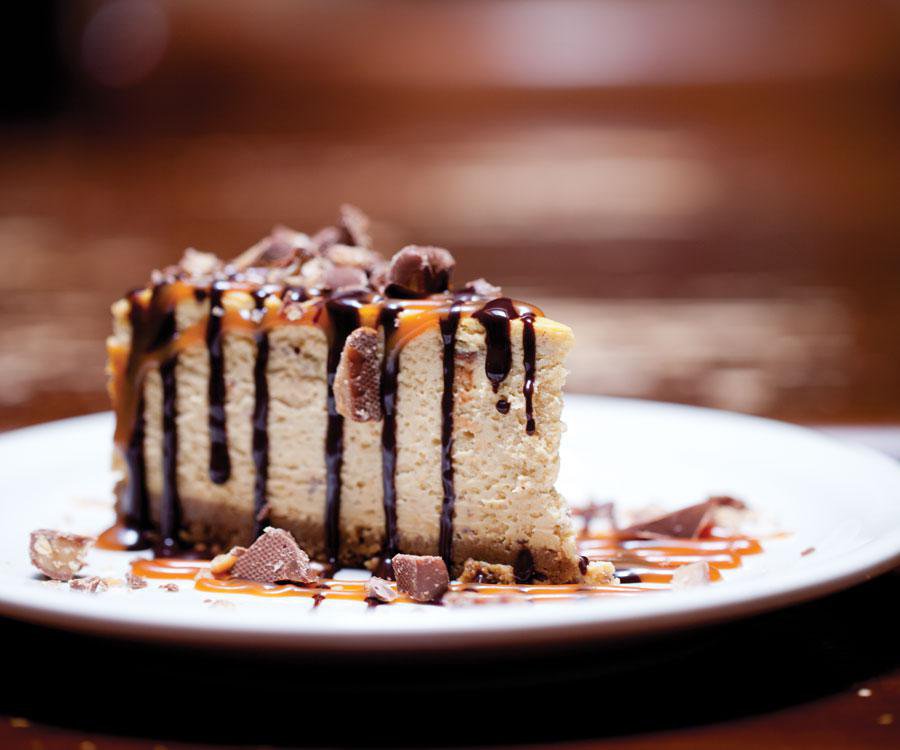 1. No dessert feels more indulgent than cheesecake, and few cheesecakes are better than the ones served up at Nonna's Italian Café (306 South Ave., Springfield, 417-831-1222; 3512 S. National Ave., Springfield, 417-890-8300). At press time, the menu boasted a luscious pumpkin cheesecake, but flavors change with the seasons.
2. This time of year, we are all about the sweet potato mash side dish at Flame Steakhouse & Wine Bar (314 W. Walnut St., Springfield, 417-862-4444, flamesteakhouse.com). It features spiced pecans and toasted marshmallows, so it's basically dessert.
3. For a nostalgic bite, we adore the sugar cookies at Stacy's Sweets (101 N. Second Street, Ozark, 417-581-0525). They're everything a sugar cookie should be: soft and buttery and good to the last the sugary morsel. 
4. We are a little obsessed with fried pickles. The chunky, crispy, tart fried pickle spears from Hackett Hot Wings (520 S. Main St., Joplin, 417-625-1333, hacketthotwings.com) don't disappoint. 
5. It's winter. Make it feel like summer, and order a sweet funnel cake from Cakes & Creams (2805 W. State Highway 76, Branson, 417-334-4929, cakesncreams.com). You can even get it topped with strawberries, whipped cream and a mountain of ice cream. It's huge!
6. We love the fried coconut shrimp at Hemingways Blue Water Café (located at Bass Pro Shops Outdoor World, 1935 S. Campbell Ave., Springfield, 417-891-5100). So crunchy, so sweet and so perfect dunked in the fruity dipping sauce.
7. The pumpkin curry is the must-try item at Thai Time Cafe (1804 E. 32nd St., Joplin, 417-781-0055), and it's a nice change of pace from your typical go-to Thai dish.