Style
Put Your Best Face Forward
This holiday season it won't just be your smashing outfit that will have your friends in awe. Thanks to makeup artist Laura Garside at Karma Salon, you can master the art of contouring and highlight those natural features.
By Ettie Berneking | Illustration by Heather Kane
Dec 2014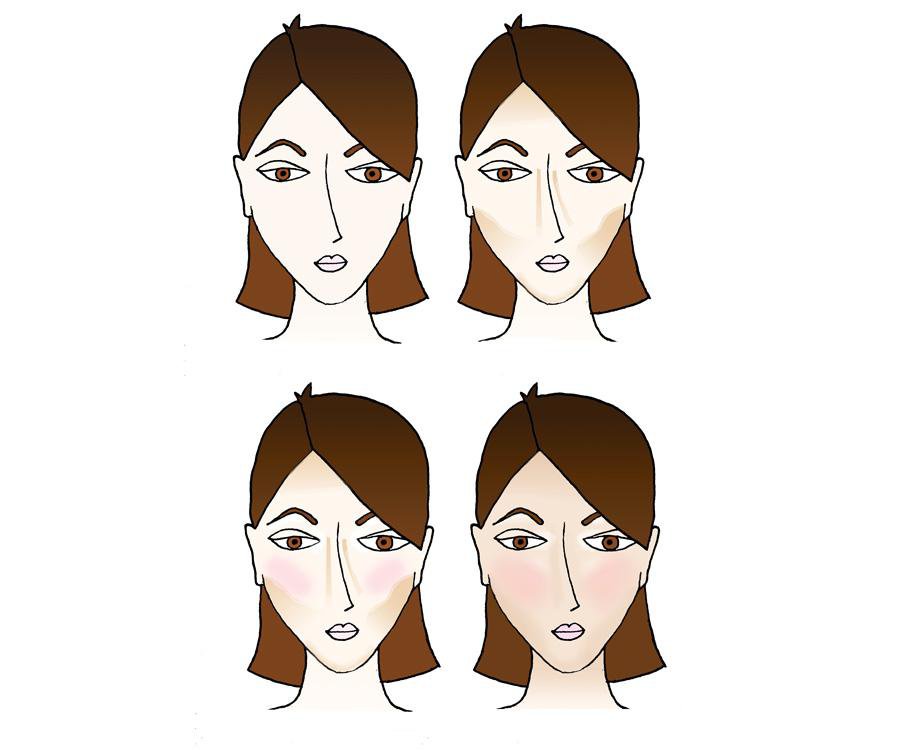 Ever wonder how to get that runway-ready look without having to spend an hour on your makeup? The trick behind a beautifully made up face is contouring. This technique of applying darker and lighter shades of blush, powder and bronzer help highlight your face's best features while also hiding those not-so-glamorous ones.
1. Prime your face with a light mineral powder.
2. To choose a good bronzer, look for something that is just two shades darker than your skin tone. It's also good to use a bronzer that has a matte finish. Using an angled powder brush, brush just under your cheekbones. Brush a small amount of bronzer down your nose, along your hairline and on your chin. If you have an oval face, it works best to apply the bronzer in a downward angle. If you have a round face, apply the bronzer straight across your cheek bones toward your nose.
3. Using the same brush, apply blush right above the bronzer along your cheek bone. The trick is to not apply makeup within two fingers width of either side of your nose. 
4. Using a thin flat brush, apply a light, shimmery highlighter (this can even be a light eye shadow) along the inside of your eyelid near your nose and right above the brow on the outside tip. 
5. Using the same highlighter, run the brush along the Cupid's bow of your lip to give your lips more shape.
6. Finally, apply a small amount of concealer under the eyes. Be sure to use a concealer that is one to two shades lighter than your skin tone.