Spaces
Lush and Adorned
Decorating for the holidays can go beyond ornamenting the tree. This year, try sprucing up your home with fresh greenery.
By Peyson Shields
Dec 2015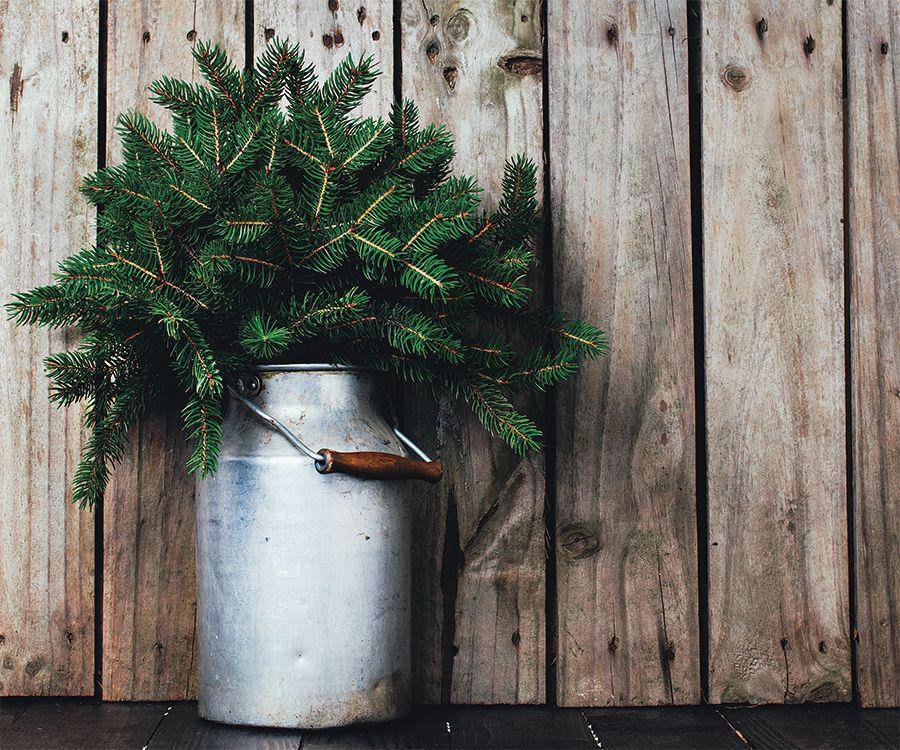 Nothing says winter time more than a warmly decorated home. Garland on the mantel and mistletoe hanging from the ceiling are just a few ways you can make your home look straight out of a catalog. Several local garden centers and floral shops offer fresh greenery and accessories to help your house become holiday-ready.  
Cedarbrook Garden and Landscaping
If classic wreaths aren't your style, check out Cedarbrook Garden and Landscaping (219 Notch Shopping Center Ln., Branson West, 417-283-8765). The shop offers a V-shaped decoration known as the teardrop to adorn your front door. They also sell kissing balls—made with mistletoe, of course. 
Pro tip: Melissa Jenkins, co-owner of Cedarbrook Garden and Landscaping, recommends placing your greenery in a pot outside of your home and decorating it to fit the holidays. After they're over, take out the festive parts of the decoration, and you have a season-long display. 
Higdon Florists
Ready-made and custom wreaths are available to order at Higdon Florists (201 E 32nd St., Joplin, 417-624-7171). The store also offers different types of pine, fir and cedar greenery, so you can get crafty and design your own holiday decor. 
Pro tip: Debbie Towery, head designer at Higdon Florists, recommends waiting to purchase your greenery or wreaths until as close to your holiday party as possible. If you have to wait a few days, store your greenery in a cool place like your garage.
Garden Adventures Nursery
Learn how to have the perfect Christmas tree with Garden Adventures Nursery's (1900 W. Mt. Vernon St., Nixa, 417-725-3223) Living Christmas Tree program. The experts teach you how to acclimate your live tree inside and replant it outside to keep as a memory. Even though the nursery doesn't carry a vast amount of fresh greenery, if their wholesaler has it in stock, special orders are accepted. Plus, the owners are hosting a wreath-making class on December 5.
Pro tip: Garden Adventures Nursery co-owner Linda Whiting recommends decorating your home the natural way. Gather sticks, seeds, holly, evergreen and anything else you can find in your yard and craft with them. You can save your pennies and make everything from centerpieces to wreaths to table toppers and more.
Wickman's Garden Village
Not only can you find freshly cut greenery at Wickman's Garden Village (1345 S Fort Ave., Springfield, 417-862-3707), you can also get everything to make it your own. With a selection spanning from magnolia tree leaves to winter berries, they have several options beyond garland.
Pro tip: Becky Nicholas, landscape consultant and designer at Wickman's Garden Village, recommends sticking the ends of your greenery in wet soil or florist foam blocks to keep it from dehydrating. If your design doesn't call for an additional water source, spritz the greenery with an anti-wilt spray to keep it moist.