Profiles
Meet a Staffer: Khaley Watts
On this page, we introduce you to people who help make 417 Magazine happen. This month meet our brand designer, Khaley Watts.
Dec 2015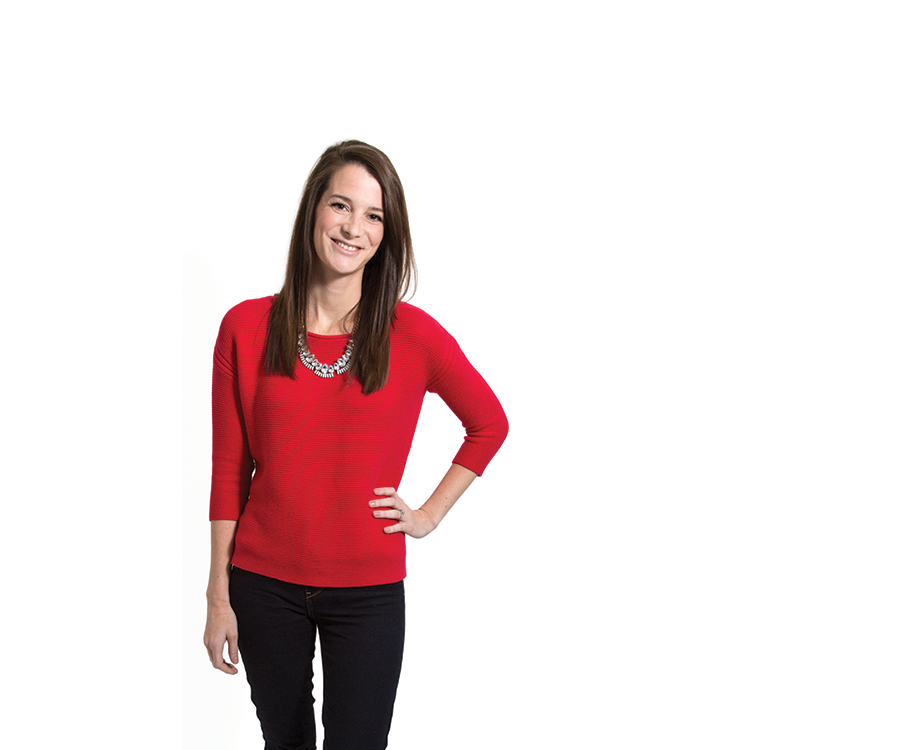 Describe what you do at work day-to-day.
My typical day consists of working on marketing collateral for an upcoming event or promotion, everything from print and web pieces to signage. Sometimes this includes updating the branding or developing a whole new look. I also design a few house ads for 417 Magazine, 417 Bride, 417 Home and Biz 417. 


Describe something you worked on recently that you're proud of.
Whiskey Fest was one of the first events that I developed new branding for. I'm excited to see that ad in the magazine and to see everything come together at the event in January.


What's your favorite thing you've ever had to do for this job?
It's not one thing I've done, but I love seeing all the pieces it takes behind the scenes to make the magazines and events come to life. 


What's your favorite thing to do in 417-land?
Spend weekends at Table Rock Lake.


What's your favorite piece of magazine lingo?
It's always fun to hear people talking about "the makeup." (Editor's note: The makeup is like our map for how the magazine will lay out. It's a document full of colored rectangles that tell us exactly which story or ad goes on every single page of the book.) 


What's your favorite thing to eat that you can only find in 417-land?
I get cravings for the spicy peanut chicken from Koriya. So good.


What celebrity would you most like to have coffee and conversation with? Why?
Tina Fey. She's hilarious and brilliant.


Do you have a nickname in the 417 Magazine office?
Nothing yet, aside from being confusing to other staff members by being one of the many "K" names in the office. 


What do you do in your free time?
Spend time with my husband, Trey, and my family and friends. 


What would you do if you won $1 million?
Take my whole family on vacation, build my dream home and save the rest.


What would be a perfect day in 417-land for you?
My perfect day would have no time commitments and start with waking up early and heading out to breakfast. I'm always on the lookout for new breakfast places in Springfield! Then I would head to a yoga class, spend the afternoon walking the trails at Sequiota Park with my husband, Trey, and our dog, Bella. I would end the day by enjoying a long dinner with family and friends.


If you could have any superpower, what would it be and why?
I always feel like the day is over before I know it, so being able to control time would be amazing and (at least I tell myself) productive.


What restaurant do you wish was located in 417-land? 
This is a toss up between a P.F. Chang's and more locally owned breakfast and brunch places.


What is your favorite thing about working at 417 Magazine?
The culture. Everyone is always working hard to meet deadlines, but we have fun. The potlucks, parties and randomness of each day keep everything fun. 


What talent would you most like to have? 
I would love to up my cooking game and expand the number of dishes I can master.