Reviews
Get a Beer and Your Potato Fix at Downing Street Pour House
Downing Street Pour House brings hearty pub fare to downtown Hollister.
By Claire Porter
Dec 2018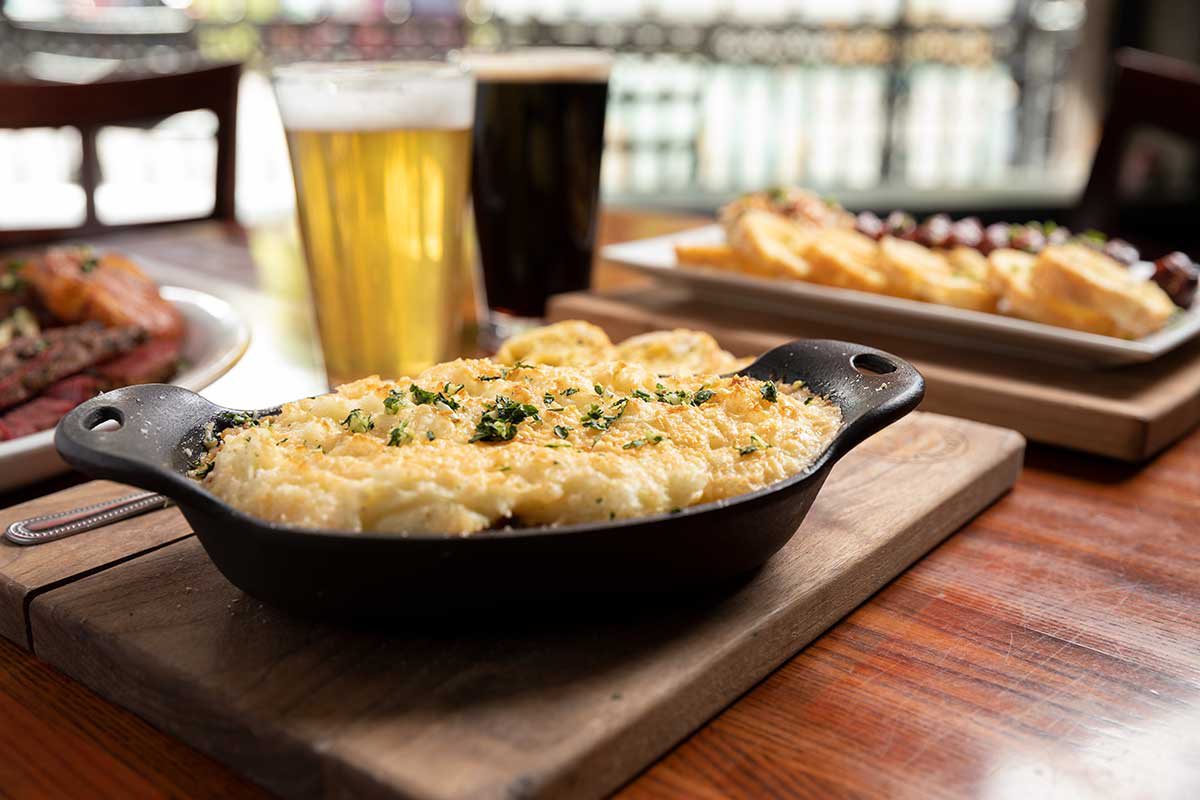 As someone who rarely buys or cooks meat at home, when I eat out, I am a fastidious carnivore. Naturally, I'm therefore a fan of Branson's Gettin' Basted. When I heard that co-owner Brad Leighninger was opening a gastropub in Hollister just as the weather turned cold, I grabbed Editorial Art Coordinator Vivian Wheeler to try Downing Street Pour House.

Never having been to Hollister, I was charmed by the Tudor-themed downtown storefronts, which fit right in with Downing Street's advertised English pub vibe. Walking inside was a slightly different story. Although there's a gorgeous classic wooden bar, the rest of the interior leans more sports bar than vintage pub, with several TVs lining the walls and a game room off to the side. 

After querying our server about the beer selection (the menu lists standard bottles and draughts), Vivian and I learned that Downing Street rotates 10 of its taps out weekly—hence the pourhouse portion of the name. This was a pleasant surprise, as that wasn't listed on the menu or website, but it's a definite draw.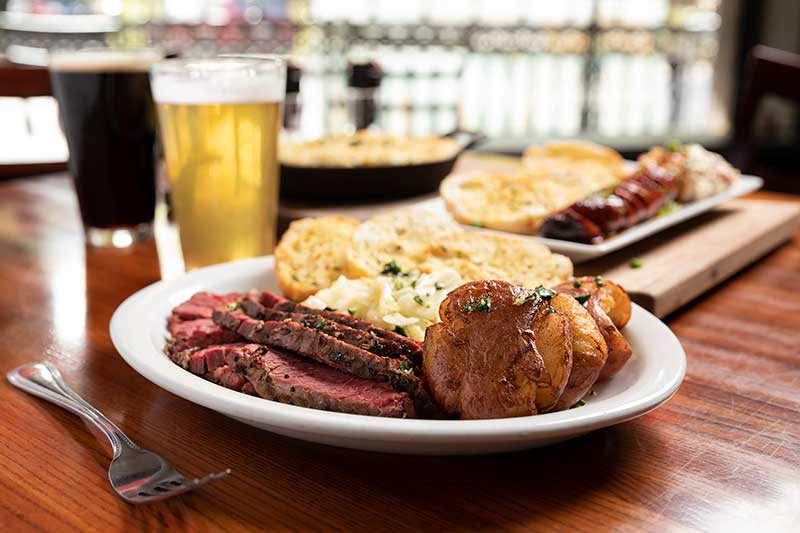 The menu is meat-heavy, which is what you'd expect when the owners are an award-winning barbecue team. Creative burger combos form the core of the menu, and dinner entrees include panini and pub classics. 

Despite being tempted by the poutine and pretzel appetizers, we started with the Southern Spread, which came with juicy, snappy sausage (that barbecue background has really benefited the Downing Street menu) served with house-made pimento cheese and crunchy, crumbly garlic crostini. 

When our entrees came, I got serious order envy. I had opted for the pastrami plate, which consisted of slabs of house-smoked pastrami served alongside roasted potatoes and cabbage. I found myself craving a little more tenderness in the pastrami and a little more depth of flavor in the cabbage. Although, I probably would have been perfectly satisfied with my meal had I not tasted Vivian's shepherd's pie. Her cast iron ramekin arrived with a steaming crust of mashed potatoes, and hidden beneath was a thick lamb stew. The potatoes were creamy, and the stew was luscious and rich. I experimented with different stew-to-potato ratios and discovered that there is no wrong way to do it. 

The food was hot, filling and comforting, making the trek to Hollister worth the inevitable extra beer and potato pounds now sitting around my waistline.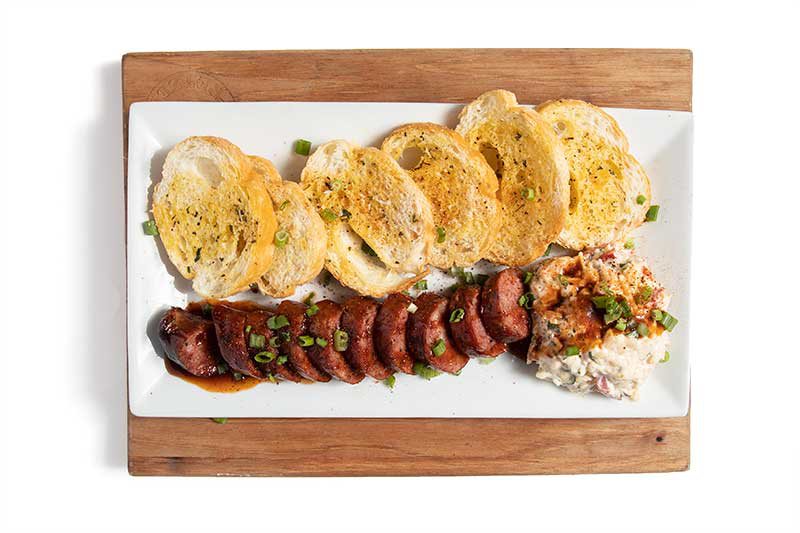 Photo by Brandon Alms The sausage plate and pastrami plate are perfect appetizers to pair with the Shepherd's Pie meal.