Life
Smart Cookies Gala 2014
A delicious fundraiser features Girl Scout Cookies in a new way.
By Ren Bishop
Feb 2014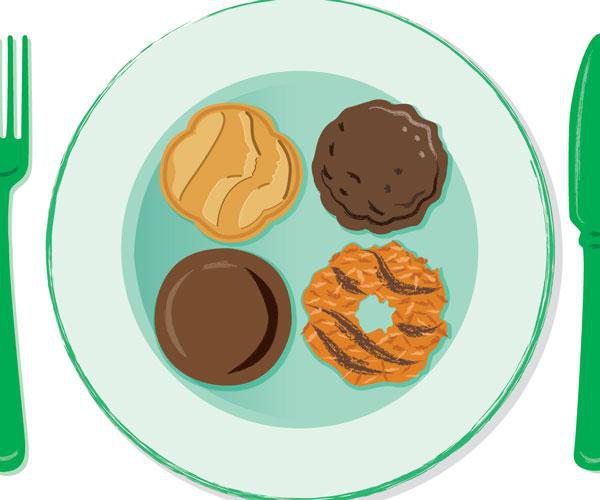 The Girl Scouts of the Missouri Heartland is packaging a night of both food and fun at its first ever Smart Cookies Gala, presented by the BKD Foundation. The elegant celebration features the Girl Scouts and its famous Cookie Program packaged within an engaging and delicious evening.
Guests sip and dine at a cocktail hour as they learn about the organization's programs. Then, attendees enjoy a three-course meal presented by three local female chefs. Traveling Chef's Jennifer Smith crafts salads and appetizers, Simply Delicious Catering's Patty Wingo presents the main course and Elle's Patisserie's Elle Feldman composes dessert. Each expertly prepared course includes a special ingredient: Girl Scout cookies.
"We've asked the chefs to use Girl Scout cookies in any way that they think will elevate their dish," says Angie Sullivan, chief development officer of the Girl Scouts of the Missouri Heartland. "We can't wait to see what they serve."
Throughout the evening, guests learn about how the regional organization encourages and supports more than 16,000 girls in 68 counties across southern and central Missouri, southeast Kansas and northeast Oklahoma.
"We're very excited for everyone to learn about the Girl Scout Leadership Experience," Sullivan says. "It really includes everything that we do. It's not just teaching girls about leadership, it's really engaging them in the process of leadership."
Proceeds will benefit Girl Scout Leadership Experience initiatives, including camps, events, travel and troop activities. Also, it will help provide financial assistance to Girl Scouts in need.
WHAT: Smart Cookies Gala 
WHEN: 6:30 p.m., Saturday, Feb. 8
WHERE: The Vesta Room, 201 S. Ingram Mill Rd., Springfield
COST: $150 per person
MORE: For more info or to purchase tickets, visit girlscoutsmoheartland.org, or call 877-312-4764 ext. 1343.