Reviews
Sip and Savor at St. James Winery in Branson
A new winery and restaurant in Branson offers a relaxing environment, affordable wines by the glass and friendly service.
By Vivian Wheeler
Feb 2018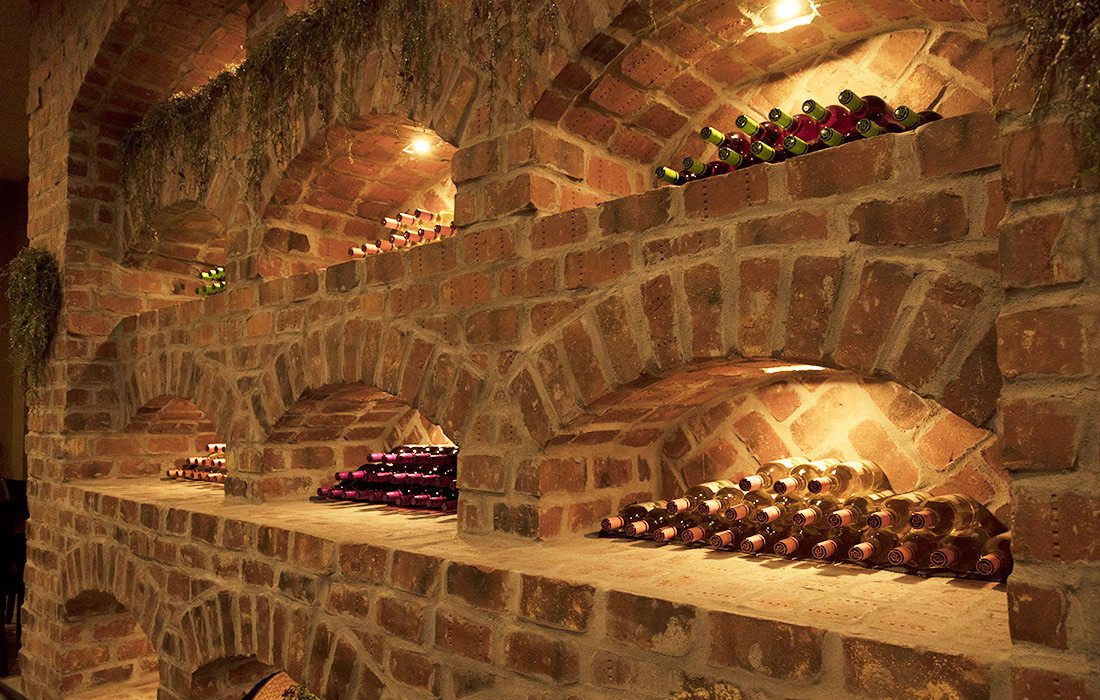 For most people, Missouri probably doesn't top the list of celebrated wine regions, but the Show-Me state actually has a storied history of viticulture. In fact, Missouri grapevines once saved France's wine industry. That's a long story, and it's certainly one I don't have room to tell here, but Google it sometime. So, here at the magazine, we get excited anytime a new, local winery opens, and that was certainly true when we heard St. James Winery and Restaurant (405 State Highway 165, Branson; 417-544-8283) was opening a second location in Branson. A couple of weeks ago, I called my friend Cortney McAllister, and we headed down to Branson after work to give the place a try. 
It was a cold night, and as we walked into the restaurant we were greeted by a warm, glowing ambiance and a friendly gentleman who escorted us to our table. After sitting down, we turned our attention to the wine menu. The first thing I noticed was how affordable the wine prices were, with the price per glass ranging from $4 to $7. We wanted to try a red and a white, so I ordered the sauvignon blanc and Cortney opted for the Pioneer Red, which was described as a dry red with notes of plum, dark cherry and spicy oak. We each tried both of the wines, and even though Cortney typically prefers reds, we both liked the sauvignon blanc best. 
As for the food, I was happy to see a full menu of offerings. When I looked online before going, I mainly saw small plates, salads, pizzas and sandwiches, but I was glad to learn St. James also has a supplementary menu of dinner entrees. Our waitress was quite friendly and was quick to suggest items, something I always appreciate when dining at a new restaurant. Cortney and I followed her advice and ordered the goat cheese–stuffed apricots to start. And I'm glad we did. They were wrapped in bacon and drizzled with a balsamic glaze, and boy were they delicious. I wish we had ordered more. We also decided to share the Caprese salad as an appetizer. The salad was made with heirloom tomatoes, organic spring mix, organic basil, fresh buffalo mozzarella and a balsamic reduction It was tasty, but the tomatoes were a bit on the mushy side.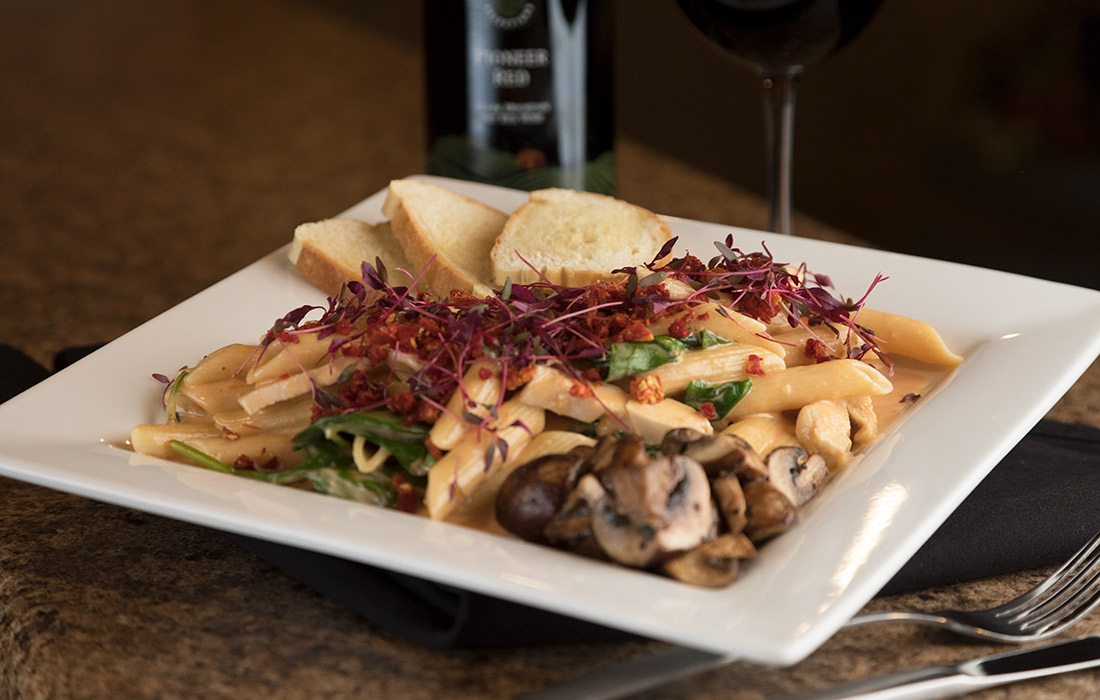 For our entrees, we once again took our waitress's advice. I landed on the Alfredo Rosa. But it wasn't your run-of-the-mill chicken Alfredo, which I often find bland. The Alfredo Rosa had a little bit of red sauce mixed in with the white sauce. It was also topped with sun dried tomatoes and came with a side of sauteed mushrooms. The chicken was super tender, and the whole dish was flavorful and satisfying. Cortney opted for the beef bourguignon, which came in a bread bowl. The dish was tasty, but it wasn't your typical beef bourguignon. It was more like a beef stew with pasta. Although, on a cold winter night, it ended up hitting the spot.
Along with our entrees, we also ordered the potato salad. I'm a sucker for a good potato salad, and the menu called it out as a house specialty. It came loaded with bacon, smoked Gouda and a rich, creamy sauce. Normally, I can't get enough sauce, but in the case of this potato salad, it could have used less. The dish didn't lack flavor, but I wish the potato-to-sauce ratio was balanced. 
As we finished up our meal, we mulled over the dessert menu, but in the end, decided we would have to save it for next time. There were plenty of other options we would like to have tried if our bellies had space. The kitchen was open, and I could see and smell the pizzas coming out of there all night. The Pig & Fig looked especially delicious.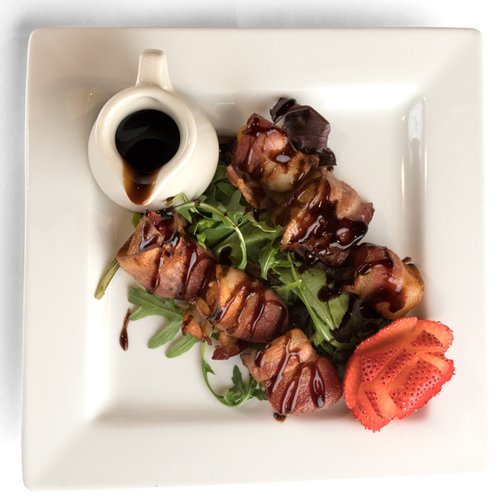 Goat cheese stuffed apricots wrapped in bacon and drizzled with balsamic glaze are a can't-miss app.