Spaces
Tips for Organizing Holiday Decor
Are you dreading taking down all of your holiday decor? The Scott family offers a few tips that can help you save time and money when it comes to this annual chore.
Written by Savannah Waszczuk
Jan 2017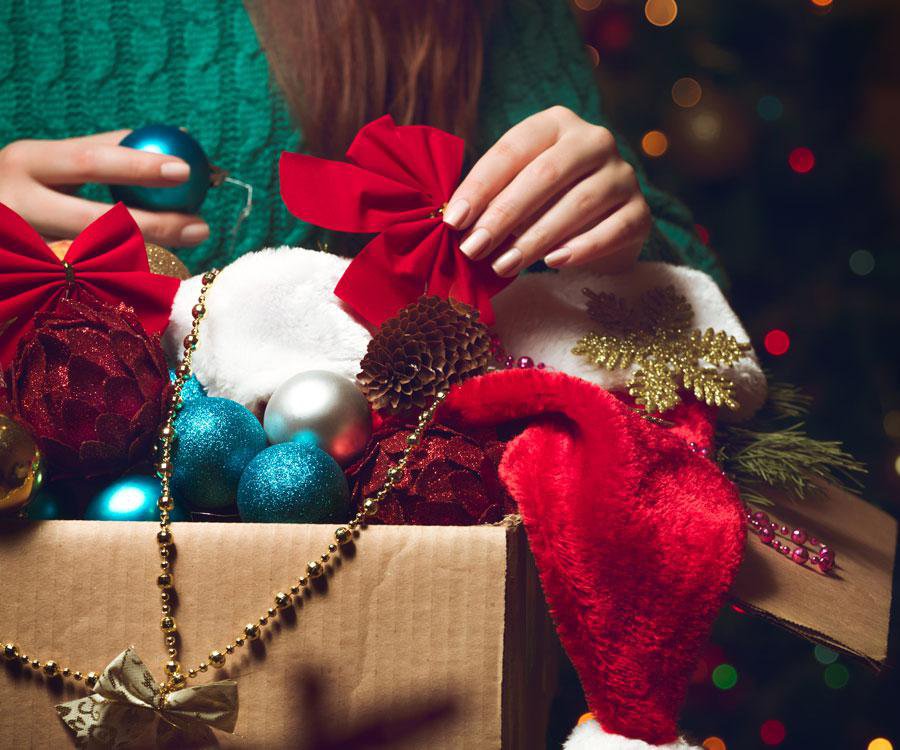 Those of us who love Christmas can hardly wait for the day we put up the tree. It signifies the start of the season, transforming our typical, familiar houses into the magical homes they become during the holidays. The Scott family always fell into this crowd. "We have five kids, and every year they're so excited to help put up the tree," says Dr. Janis Scott, who's married to Dr. Craig Scott. "But by the time we'd get it all put together, they'd pretty much be done." This always left Janis with the lofty task of decorating the tree by herself. "And by the time Christmas was over, no one ever wanted to help take it down, either," Janis says. 
Janis had those hours and hours of work in mind when she and Craig were designing home plans for their custom Ozark home a few years ago. "I'd heard of a Christmas tree closet before," Janis says. This is just what it sounds like: a closet that's large enough to store a fully assembled—and, if desired, decorated—Christmas tree. In the Scotts' case, their closet is 14 feet tall, so there's plenty of room to store their 12-foot tree. 
The Scotts assembled their tree on a custom-built rolling platform so that it can be easily wheeled from storage to center stage each year. They took the time to decorate it the first year, but now they just leave everything intact and drape it with a tarp. "We actually designed our house around that closet," Scott says. 
Of course, everyone isn't building their own custom home now, so not everyone can just add a custom Christmas tree closet to their space. Lucky for the rest of us, though, a plethora of decorations also led the Scotts to be mindful of how they store their other holiday decor. Rather than tucking all of the home's decorations into the basement or attic, they store things according to what floor they go on. "We have a tree that goes downstairs, too, and we store that one down there," Janis says. "We'll store our upstairs decorations upstairs. We do this so we don't have to transport all the decorations from floor to floor every year."
Janis also takes a major shopping trip after Christmas to load up on wrapping paper, gift bags and other wrapping goodies. "I'll stock up on neutral-colored bags on sale, and then the kids can use them for wrapping birthday gifts throughout the year," she says. She stores the bags on a coat rack, hanging the gift bags on the hooks and placing tape and ribbon on the top. She also buys holiday paper for the following year on sale and stores it in a wrapping paper container. 
In addition to saving them money, the Scotts' tips have provided them something invaluable—more time to enjoy the season with the people they love.