Drinks
Sangria from La Paloma Grill
When the summer sun is beating down on 417-land, grab a glass of fruity sangria from La Paloma Grill and imagine yourself poolside.
Written by Katie Pollock Estes | Photos by Vivian Wheeler
Jul 2017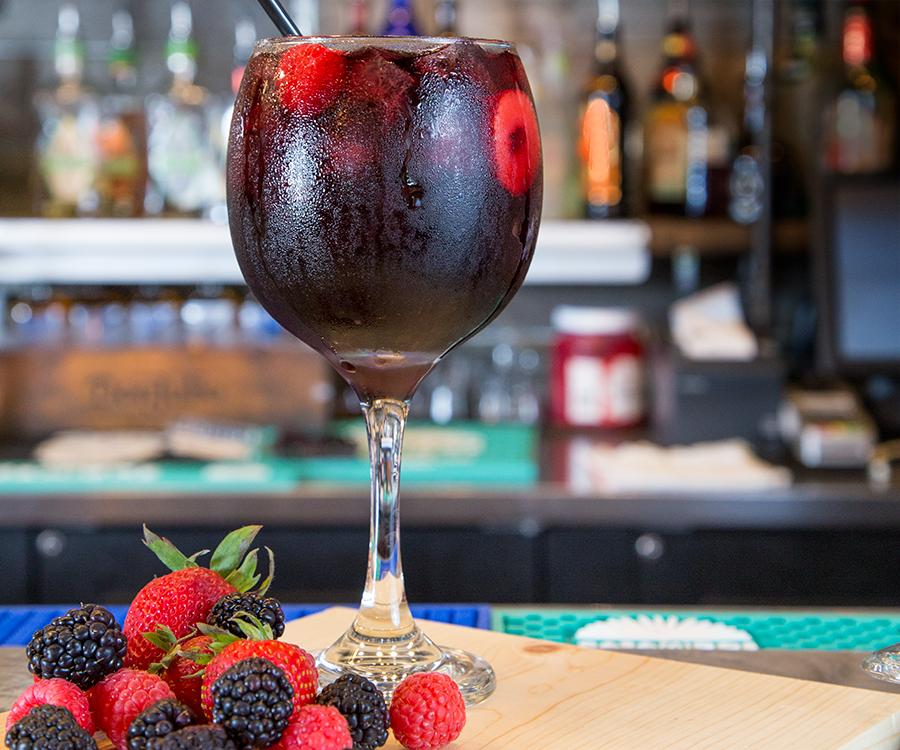 When the summer sun is beating down on 417-land, all I want to do is sit beside a body of water and dip my toes in. Barring the availability of a cool pool, the next best thing is having a drink in hand that makes you feel like you're poolside. Enter sangria. If it were just a glass of wine, you'd pour 5 ounces and sip like a proper grown-up. But it's not just wine. It's sangria, so you fill the glass to the rim, throw in a straw and toast the summer sun. At La Paloma Grill, (3014 E. Sunshine St., Springfield, 417-719-4484, dinelapaloma.com), there are three versions of the fruity concoction on the menu: white sangria, red sangria and black sangria. On a recent visit, I ordered the black sangria. Made with deep red wine, honey brandy and fresh blackberries, grapes and plums, it was surprisingly dry and stronger than you'd expect considering how little alcohol you could taste. It's a drink that could get you in trouble if you move too fast. Luckily, I had some chips and salsa and a plate of tacos al pastor to keep that sangria company in my belly.