Travel
Stockton's Main Attraction
The small city of Stockton hosts more than a million visitors each year who return, boat in tow, for the unblemished shoreline of Stockton Lake.
By Ettie Berneking | Photo courtesy Stockton Chamber of Commerce
Jun 2014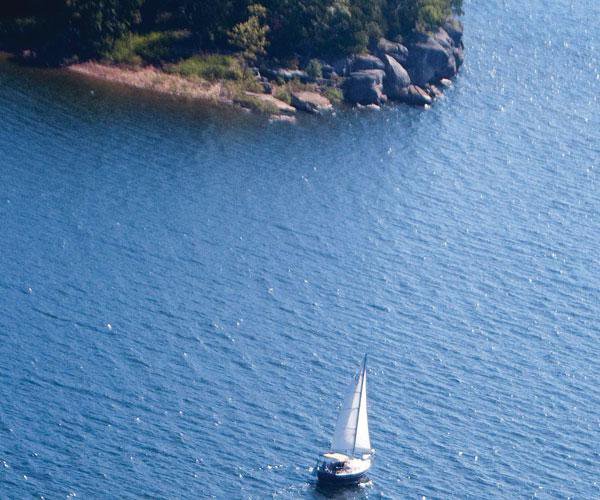 We don't have white sandy beaches or towering snow-peaked mountains in 417-land. Instead, we have lakes, and plenty of them! While most locals and tourists think of docking up at Table Rock Lake, there's another body of water that draws more than a million visitors each year: Stockton Lake.
Stockton, a town of 2,000 residents, opens its doors to 1.3 million visitors annually. With a lake that has more than 24,000 acres of water to play in and some 298 miles of shoreline, nine parks, three marinas and 40-plus miles of trails, it's no wonder this small town just a few miles west of Bolivar is a popular summer destination. 
The lake was completed back in 1969 by the U.S. Army Corps of Engineers. But before the lake was built, Stockton wasn't even Stockton. Back when Cedar County was organized in 1845, Stockton was better known as Lancaster. Story has it that when the folks of Cedar County were busy trying to decide where to locate the county seat, there were two gentlemen in the middle of that debate: Dr. William Blake, who wanted the county seat to be near a popular still, and Dr. Sam Horn, who didn't drink and didn't want the county seat anywhere near a still. Fortunately, Dr. Blake won, and the spot that became known as Lancaster served as the county seat of Cedar County. 
Within five years, the town was filled with buildings, and in 1847, the town's name was changed to Fremont (a popular explorer at the time), but that didn't last long. In 1856, John C. Fremont became the first Republican candidate to run for president. Before the race, Fremont had been a Democrat but split with the party over the issue of slavery. That split set off a fire storm in the small town of Fremont, so as a slap in the face to John C. Fremont, the town's name was changed to Stockton in honor of Commodore Robert Stockton, who had arrested John C. Fremont in California years before.
Since then, the name has remained the same, and not much else has changed in Stockton, either. Much of the town's enterprise revolves around the processing of black walnuts; the square is home to several small but bustling coffee shops, restaurants and the city newspaper and the city's population remains small enough that visitors won't find a single traffic light—just plenty of unblemished lakeshores perfect for those long summer weekends.