Profiles
Instagram Yoga Star Kino MacGregor Brings Her Workshop to Springfield
Kino MacGregor has an enormous following in the yoga community, and she got there just by being herself. We spoke with MacGregor in advance of her Springfield Ashtanga yoga workshop.
By Evan Greenberg
Jun 2018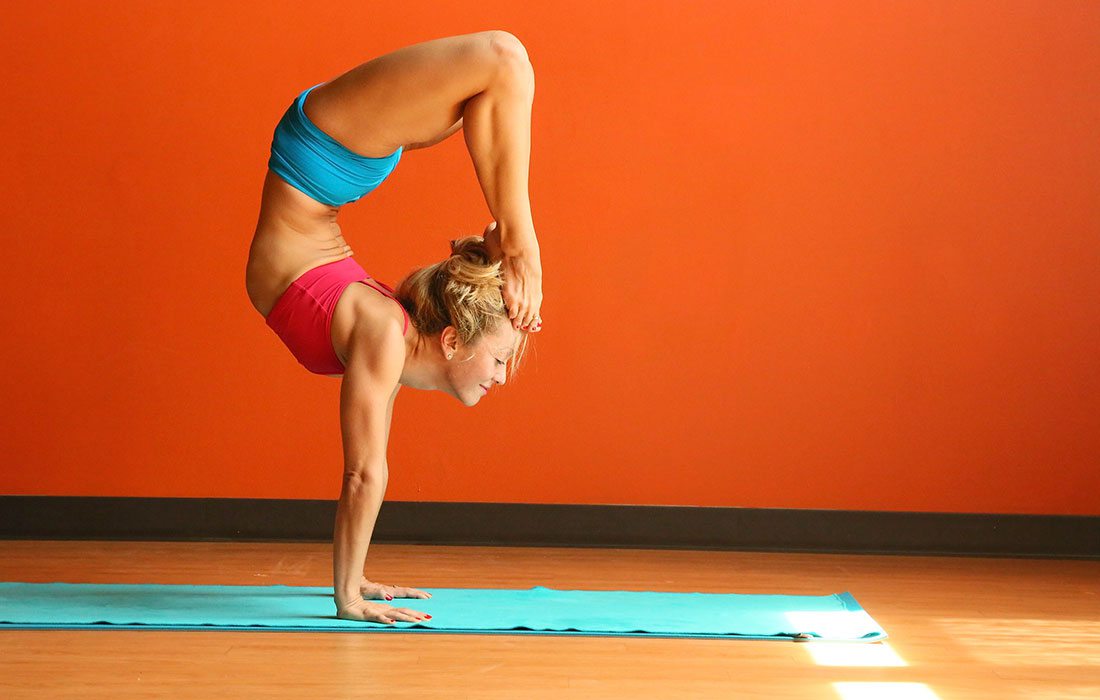 Kino MacGregor has a lot of peace in her life. It's her guiding principle and what's helped birth her 1.1 million Instagram followers, fame and the Miami yoga center she co-owns with her husband, Tim Feldmann. When you're as in tune with the world as MacGregor is, as her practice of Ashtanga yoga requires her to be, a magnetic field forms, pulling in anyone with a mat and a credit card. MacGregor is attempting—and succeeding—to answer: Can you really put a price on enlightenment?
MacGregor is a walking, bending, empire-building motivational poster come to life. And she's here to preach the merits and healing power of yoga. She found it at 19 and studied by herself for a few years until discovering Ashtanga yoga—a practice that places emphasis on the spiritual side and skill levels—at 22. It changed her life. She estimates it took her eight trips to India, where she studied under guru Pattabhi Jois, to achieve her Ashtanga teaching certification. 
MacGregor is now 40 and is a rock star in the yoga world. That term might seem glib if it weren't so true. To watch her do yoga—both on her personal YouTube channel with 507,296 subscribers (as of press time) and on the multimedia site OmStars "the world's first yoga TV channel," as she calls it—is to try to spot exactly where the CGI is edited in. 
In advance of her June workshop with Live Pure Yoga in Springfield, 417 Magazine spoke with MacGregor about her career, her upcoming workshop and what you can do to prepare for it. 


417 Magazine: It seems like yoga is having a moment and people are gravitating toward it. Exactly how big do you think that footprint is right now?
Kino MacGregor: I think right now people are really interested in how to bring more peace into their lives. I think that everything, whether it's a yoga happy hour or goat yoga or beer yoga or whatever, it is that makes it accessible for people to get on their mats for the first time, and maybe they would never go to the yoga class except that they were promised to pet a goat, or they would never go to a yoga class but they were promised a glass of wine after—that's great. It gets them into the practice. If that person has the seed inside of their heart for true practice, they're going to pick it up, and they're going to practice again. As a long-term consistent practice, I don't think any of these more promotional yoga classes should be a substitute for disciplined, medicated, spiritual practice.


417: What's your regular breakdown of person-to-person classes you teach versus the online videos you create?
K.M.: I film about one day a week, and I teach probably between three and five days a week. I'll either be traveling in my workshops I do over the weekend or teaching. When I'm in Miami, I'll be teaching in my yoga center. Without the experience of teaching real people, I don't think anybody should be making videos. It's so important that the work of being a yoga teacher happens in that one-to-one format where you show up, and you're teaching the students. You're communicating with them, and you're there for them after when they have questions. That's really the foundation for everything else.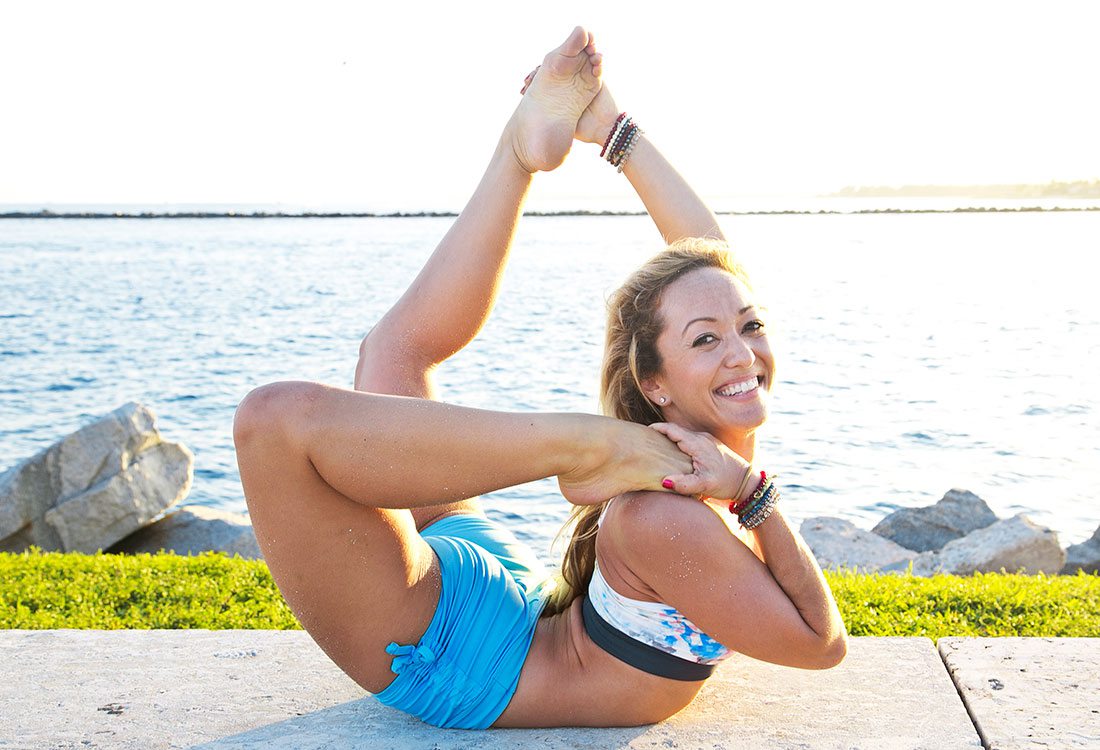 417: You post yogi assignments on social media. How are those developed?
K.M.: The yogi assignments happened because two or three years ago I got on Snapchat and I didn't really know what to say on Snapchat. I started giving these daily yogi assignments on Snapchat, and I started on Instagram [and] Twitter posting them on social media. Then as we began to do that, the feedback that I got from people was so transformational. One day I posted a yogi assignment that was about forgiveness, and the feedback I got—I was moved to tears. There were people who wrote me and said, "I forgave my ex-husband." Someone wrote me and said, "I called my daughter for the first time in 10 years today because your yogi assignment was forgiveness, and I decided to forgive her. So I called her today. Thank you for that." All these stories came from people whose lives were positively impacted from these yogi assignments. 


417: What are you most excited to bring to your upcoming workshop with Live Pure Yoga?
K.M.: I'll be offering a different mix of classes. One that's a beginner Ashtanga class, two workshops, and one primary series class where people will get that full Ashtanga immersion experience. Someone could sign up for all of them. 


417: What advice would you give someone with little to no experience with yoga who wants to attend your workshop?
K.M.: Sign on to OMstars and watch my Ashtanga yoga Primary Series Course. This course is designed to remotely bring everyone who's interested in Ashtanga yoga up to speed on the practice. This could be something that an individual who's just sort of dabbled in yoga could use to really bring themselves up into the solid foundations of the practice.
MacGregor's YouTube channel is a treasure trove of all things yoga. Here are some videos to get you started.
Kino MacGregor Weekend Workshop
Where:
Relics Event Center, 
2015 W. Battlefield Road, Springfield
When: June 23–24 
Tickets: $99–299
More info: Kino MacGregor leads Ashtanga yoga classes for all skill levels.