Style
Vintage Style
Resident fashionista, Kaye Lee, heads to Relics Antique Mall to shop for vintage clothing and accessories.
By Kaye Lee
Mar 2015
One of my fondest childhood memories was when my grandmother would take me and my cousin to shop at the local thrift and antique store. We would spend hours trying on vintage clothing and accessories. It was the start of my fashion obsession.
After all these years, some of the local antique malls are still my favorite places to shop. I can spend hours browsing the aisles looking for one-of-a-kind pieces to add to my current wardrobe.
Vintage gold stone chain belt, $14.95
Silver and turquoise bracelet, $250; silver, coral and turquoise bracelet, $125; 
Pearl necklace, $150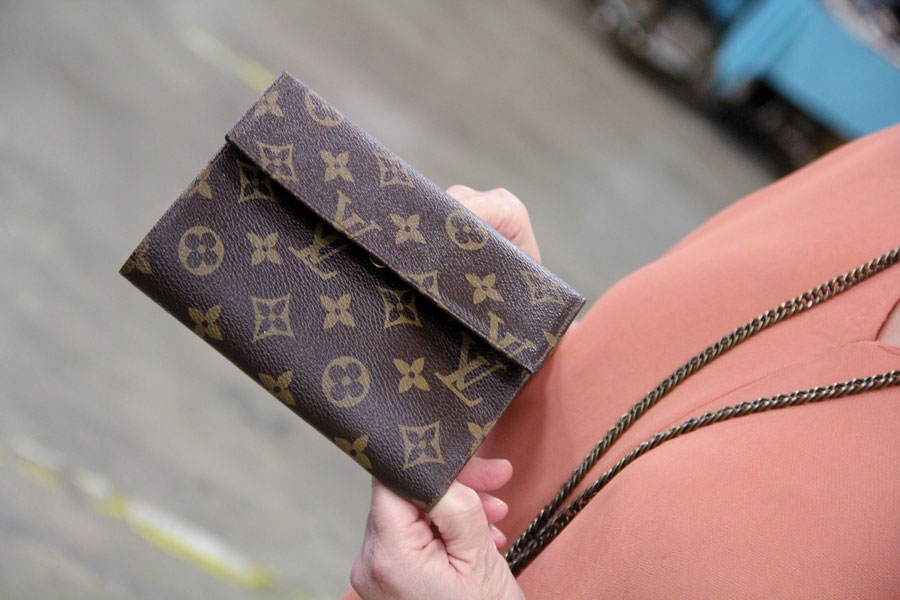 Vintage Louis Vuitton wallet, $125
Miriam Haskell orange pin, $155
All items available at Relics Antique Mall and Tea Room.