Life
Top 100 Real Estate Agents
The search for a new home often begins with the search for a real estate agent to guide you through the process. Read on for a list of the best agents in 417-land.
By Gary Whitaker
May 2011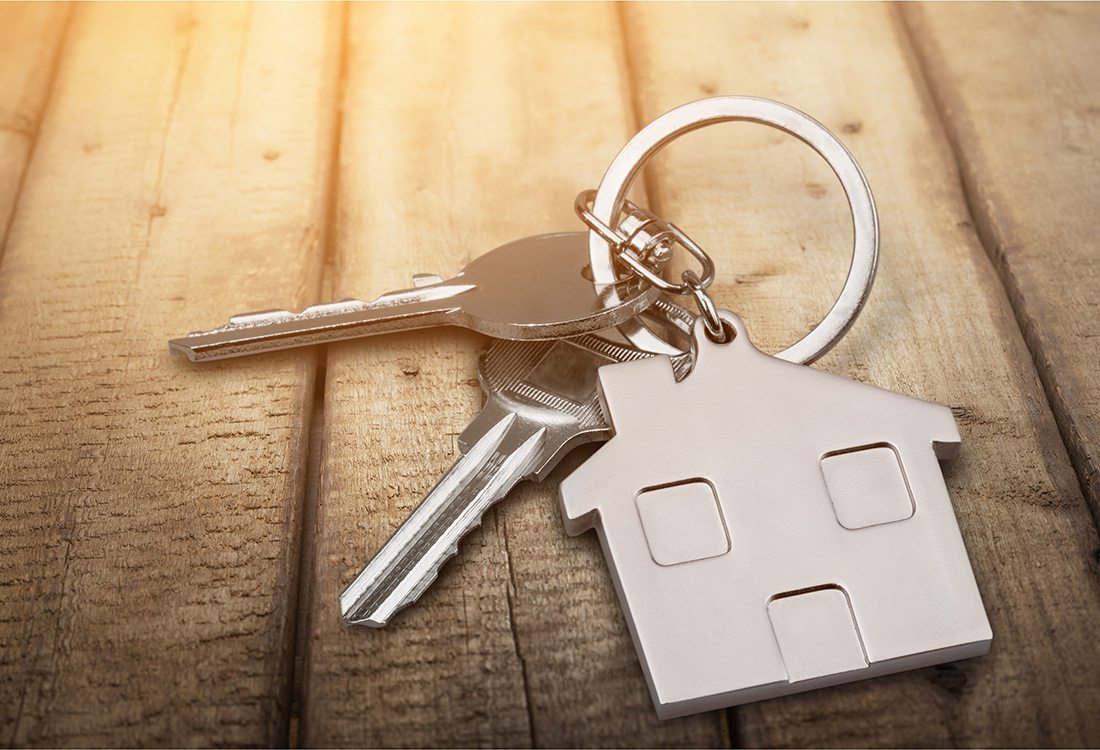 Next time you find yourself in an elevator with four other people, there is a good chance that one of you is fairly new to town. Census studies and research from the Springfield Area Chamber of Commerce both concur that one in five of our neighbors has lived in 417-land for less than five years. That means 20 percent of the people you pass on your commute today are relative newcomers. That also means that before they picked their favorite radio station, grocery store or church, they probably picked a real estate agent to help them find a home. But how did they choose?
That's what this feature in 417 Magazine is all about: identifying the Top 100 Real Estate Agents in 2011 in southwest Missouri who excel at making the purchase and sale of a home a positive experience.
Finding the perfect home for your new family, locating just the right retirement property or fitting into a new city due to a job transfer are all challenges to do on your own. When you and your family embark on such an adventure, we hope you find our list of the Top 100 Real Estate Agents is a resource guide for finding an agent to assist you in every aspect of your real estate transaction, from home listings, neighborhood information and school reports to advice on moving companies and pre-approved mortgages.
So how did we determine the Top 100? Lots of homework and research.
Our Top 100 Real Estate Agents list includes those with a combination of customer service skills, respect from their peers, managing brokers and past customers, and sales volume. The study was not limited to the Springfield metro area and includes real estate professionals in almost all the 17 counties that make up the 417 area code.
We sent letters to recent home buyers to ask them if they would use their real estate agent again. We asked managing brokers whom they considered the best agents on their teams, as well as whom they considered the best, most professional agents in competing offices. Finally, we cross-tabbed those qualities with sales volume. If an agent is a big seller, but has a bad reputation in the industry, they didn't make it. Likewise, an agent with a reputation for extraordinary people skills but who isn't claiming a fair share of the market in real estate listings and sales isn't not on the list either.
By cross-tabulating customer service, professional reputation and sales volume, we present this list of 100 Top Realtors with confidence that it is a fair representation of excellence in an industry that has been buffeted by a challenging economy. These agents not only survived, but thrived. We trust that it can be a resource for people just like you when it is time to relocate, buy or sell a home.


---
Shannon Watterson
Ava
Sho-Me Real Estate
417-877-0500
3050 S. National Ave., #100

Janet Bezzerides
Branson
Boeker Group
417-338-2100
9308 Highway 76

Rick Billington
Branson
RE/MAX Lifestyle Realty
417-332-1300
50 Stonebridge Pkwy.

Dan Boone
Branson
Coldwell Banker
417-337-4676
2277 Highway 265

Tom Buster
Branson
RE/MAX Associated Brokers
417-336-7990
109 N. Sixth St.

Booker Cox, III
Branson
Foggy River Realty, LLC
417-335-0475
PO Box 6067

Carolyn Crispin
Branson
Coldwell Banker
HomeTeam Realty
417-598-1521
2277 Highway 265

DeLisa Delay
Branson
Realty Executives of Branson–
DeLay Team
417-334-7653
500 West Main, #101 A

Charlie Gerken
Branson
Gerken & Associates Realtors
417-527-8435
1157 W. Highway 76 Country Blvd.

Kelly Grisham
Branson
RE/MAX Associated Brokers
417-334-1374
109 N. Sixth St.

Dustin Hall
Branson
Sunset Realty
417-336-3780
301 W. Pacific, Suite C

La Nora Kay
Branson
Coldwell Banker
HomeTeam Realty
417-338-4500
2277 Highway 265

Jim Robertson
Branson
Keller Williams Realty of Branson Jim Robertson Team
417-337-3794
114 N. Commercial St., Branson

Mark Ruda
Branson
Branson USA Realty, LLC
417-336-8242
1294 State Highway 248

Sherri Stottle-Cordel
Branson
Era Table Rock Realty
1-866-336-2701
2101 State Highway 248

Jim Strong
Branson   
Carol Jones Realtors
417-883-6666
1484 State Highway 248

Pam Barbee
Branson West
Tri-Lakes Realtors, Inc.
417-337-1828
18062 Business Hwy. 13, Suite B

Loann Barter
Branson West
Carol Jones Realtors
417-294-1600
PO Box 2061

Jacquetta Hensley
Bolivar
Missouri Realty Partners
417-327-6483
2390 S. Springfield Ave.

Donna Peterson
Bolivar
Century 21
Peterson Real Estate
417-327-2529
1000 S. Springfield Ave.

Wanda Maddux
Buffalo
Century 21 Maddux Realty Inc.
417-345-2274
824 S. Ash

Dennis Bartlett
Houston
United Country
417-260-2298
954 N. Highway 63, Houston

Michelle Vivero
Houston
1st Choice Realty
417-967-2001
802 S. Sam Houston Blvd.

Doris Carlin
Joplin
Keller Williams Realty–Carlin Team
417-623-9900
619 S. Florida

Seth Dermott
Joplin
Keller Williams Realty
417-437-4261
619 S. Florida

Mike Flanagan
Joplin
Keller Williams Realty -
The Flanagan Group
417-623-9990, ext. 1006
619 S. Florida

Tim Goostree
Joplin
Keller Williams Realty–Tim Goostree Team
417-659-7509
619 S. Florida

Kim Higdon
Joplin
Pro 100 Realtors–The Higdon Team
417-396-9696
2401 E. 32nd St., Ste 1

Nick Kanakis
Joplin
Pro 100 Realtors
417-782-0800
2401 E. 32nd St., Ste 1

Dee Kassab
Joplin
Pro 100 Inc., Realtors
The Kassab Team
417-636-5568
2401 E. 32nd St., Ste 1

Kathleen Martz-Spidell
Joplin
Charles Burt Realtors
417-624-8778
1010 E 20th St.

Tanya Scott
Joplin
Pro 100 Realtors
417-782-0800
2401 E. 32nd St., Ste 1

Jack Spidell
Joplin
Charles Burt Realty
417-782-1234
1010 E. 20th St., Joplin

Connee Forrester   
Lamar
Connee Forrester Realty, LLC
417-682-6543
816 W. 12th St.

Becky Burk
Lebanon
Realty Executives of Lebanon
417-588-7000
872 S. Jefferson St.

Doug Andrews
Marshfield
Century Realty
417-859-2700
1441 Spur Dr.

Retta Crawford
Marshfield
C R Realty
417-838-4105
1070 Spur Dr.

Mark Lee
Mount Vernon
United Country Countryside Realty
417-466-5556
997 E. Daniel Dr., Suite 3

Kim Rinker
Mount Vernon/Monett
Carol Jones Realtors
417-466-5444
460 E. Mt. Vernon Blvd., Mt. Vernon

Bill Coats
Mountain Grove
Kelly Real Estate & Auction Co
417-543-3781
9871 E. 20th St, PO Box 785

Helen Green
Mountain View
United Country Riverways
Realty Inc.
417-247-7292
425 N. Pine St.

Linda Barnes
Nevada
The Barnes Company
417-667-7990
319 W. Austin Blvd.

Scott Perryman
Nixa
Murney Associates
417-724-2300
485 W. Aldersgate

Michelene Ramsey
Nixa
Murney Associates
417-838-6778
485 W. Aldergsate

Lynn Richardson
Nixa
Murney Associates
417-840-6599
485 W. Aldersgate

Rick Gardner
Ozark
Keller Williams Realty –The Home Gardners Team
417-839-3229
500 N. Third St.

Scott Hepko
Seymour
Carol Jones Realtors
417-224-7672
263 Highway C

Wanda Donaldson
Shell Knob
Green Mountain Realty
417-858-2111
25120 State Highway 39

Laurie Anderson
Springfield
Coldwell Banker Vanguard
417-887-6664
1334 E. Republic Rd.

Donna Baldner
Springfield
Murney Associates
417-879-7123
620 W. Republic Rd.

Tom Barr
Springfield
RE/MAX House of Brokers
417-894-4799
3745 S. Fremont Ave., Ste. A

Brenda Cardin
Springfield
Coldwell Banker Vanguard
417-887-6664
1334 E. Republic Rd.

Sue Carter
Springfield
RE/MAX House of Brokers
417-732-4900
3745 S. Fremont Ave., Ste. A

Don Caudle
Springfield
RE/MAX House of Brokers
417-841-1123
3745 S. Fremont Ave., Ste. A

Stacey Clem
Springfield
Coldwell Banker Vanguard
417-887-6664
1334 E. Republic Rd.

Jim Cline
Springfield
Murney Associates
417-879-7156
620 W. Republic Rd.

Jan Cole
Springfield
Murney Associates
417-827-7055
1625 E. Primrose St., Springfield

Ethel Curbow
Springfield
Coldwell Banker Vanguard   
417-887-6664
1334 E. Republic Rd.

Barry G. Dickemann
Springfield
Murney Associates
417-861-8888
1721 S. 20th St., Suite 109, Ozark

Billi Evans
Springfield
Murney Associates
417-879-7234, 620 W. Republic Rd.

Bob Fitzgerald
Springfield
Fitzgerald First Realty, LLC
417-616-5400
2726 E. Chestnut Expy.

Jeffrey Frye
Springfield
Jim Hutcheson Realtors
417-818-5333
2847 S Ingram Mill C-100

Kim Gaisford
Springfield
Murney Associates
417-823-2300
1625 E. Primrose St.

Jim Garland
Springfield
Carol Jones Realtors
417-883-6666
3600 S. National Ave., Bldg. A

Adam Graddy
Springfield
Keller Williams Realty
417-840-6008
2925 E. Battlefield, Suite 111

Mike Green
Springfield
Murney Associates
417-823-2300
1625 E. Primrose St.

Faunlee Harle
Springfield
Coldwell Banker
Vanguard
417-887-6664
1334 E. Republic Rd.

Becky Hartmayer
Springfield
RE/MAX House of Brokers
417-840-8140
3745 S. Fremont Ave., Ste. A

John Heitz
Springfield
RE/MAX House of Brokers
417-887-5333
3745 S. Fremont Ave., Ste. A

Kirk Hewitt
Springfield
Coldwell Banker Vanguard
417-887-6664
1334 E. Republic Rd.

John D. Hopkins
Springfield
J. Hopkins & Associates Inc.
417-883-3000
3929 E. State Highway D
(Sunshine St.)

Judy Huntsman
Springfield
Coldwell Banker Vanguard
417-887-6664
1334 E. Republic Rd.

Tom Kissee
Springfield
Tom Kissee Real Estate Co.
417-882-5531
1334 E. Kingsley, Suite A

Sherrie Loveland
Springfield
Murney Associates
417-823-2300
1625 E. Primrose St.

David Martin
Springfield
Murney Associates
417-575-1240
1625 E. Primrose St.

Rebecca J. Martin
Springfield
Murney Associates
417-838-7681
1625 E. Primrose St.

Peggy Mitchell
Springfield
Coldwell Banker Vanguard
Realtors Peggy Mitchell Team
417-447-4949
1334 E. Republic Rd.

Patrick Murney
Springfield
Murney Associates
417-575-1208
1625 E. Primrose St.

Diane Nicholas
Springfield
Murney Associates
417-823-2300
620 W. Republic Rd.

Debra Parrish
Springfield
Murney Associates
417-833-3770
620 W. Republic Rd.

Janet Parsons
Springfield
RE/MAX House of Brokers–The Janet Parsons Team
417-841-1111
3745 S. Fremont Ave., Ste A

Peggy Jo Pauls
Springfield
Keller Williams Realty -
Peggy Jo & Co
417-860-1918
2925 E. Battlefield, Suite 111

Tom Rieken
Springfield
Murney Associates
417-575-1384
1625 E. Primrose St.

Zach Riggs
Springfield
Assist 2 Sell
417-889-7000
909 E. Republic Rd., Suite C-200

Lina Robertson
Springfield
RE/MAX Solutions
417-844-7265
1715 James River Rd.

Gina Roblin
Springfield
Murney Associates
417-575-1288
1625 E. Primrose St.

Connie Rush
Springfield
Murney Associates
417-823-2300
1625 E. Primrose St.

George Schwandt
Springfield
RE/MAX House of Brokers
417-839-1890
3745 S. Fremont Ave., Ste. A

Stephanie Smith
Springfield
Murney Associates
417-575-8693
1625 E. Primrose St.

Morgan Spillman
Springfield
RE/MAX House of Brokers
417-830-4268
3745 S. Fremont Ave., Ste. A

Becky Supak
Springfield
Murney Associates
417-575-1262
1625 E. Primrose St.

Jenny Thomas
Springfield
Murney Associates
417-575-1291
1625 E. Primrose St.

Tammie Tucker
Springfield
A.R. Wilson Realtors
417-864-4600
2032 E. Kearney St., Suite 103

Kay Van Kampen
Springfield
RE/MAX Solutions
417-581-7888
1715 James River Rd.

Letty Van Kleeck
Springfield
Murney Associates
417-575-8600
1625 E. Primrose St.

Alan Wolken
Springfield
Southwest Realtors
417-234-1337
1652 Highway 60 East

Emily Mehl
Stockton
United Country Stockton Lake Properties, LLC
417-276-4295
205 West St.

Shaun Duggins
West Plains
Westgate Carol Jones Realtors
417-293-6749
740 Kentucky Ave.

Solomon Cornelius
Willow Springs
United Country Willow Springs Realty
417-469-2869
309 E. Main St., Suite 1