Style
Kaye's Fashion Forward
Kaye shares her tips on how to add a pop of color to a lackluster outfit.
By Kaye Lee | Photos by Abby Gust
Nov 2014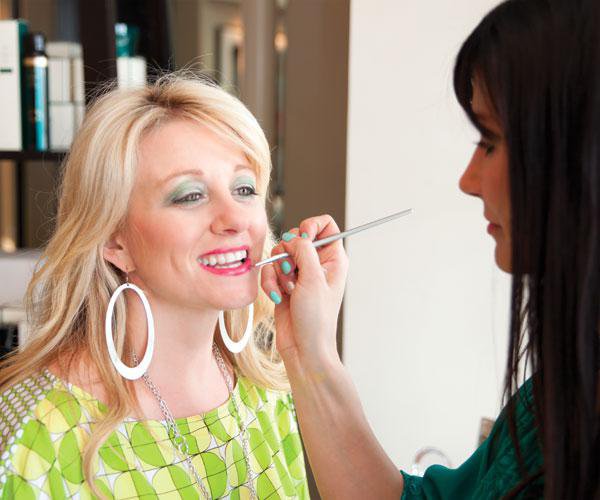 If your winter closet is like mine, it's probably full of neutral-colored clothing, which can make getting ready in the morning feel a little dull. To spice up my style routine, I turn to my No. 1 tip: use your accessories! The key to perking up an otherwise lackluster outfit is adding a punch of color with accessories and layered clothing pieces.
When shopping, look for pieces that add color and can give your outfit the "wow" factor it deserves. Necklaces, bangles and scarves are all great ways to add that much-needed burst of color, and the selections are endless. (And they're usually really well priced.) Other big trends this season are hats and over-the-knee socks. Both are on display in all the local boutiques and are easy ways to add a little pizzazz to any ensemble. Instead of heading toward the basic black and brown, look for that perfect hat or pair of socks that gives your outfit a pop of color or pattern. If you have a little extra in your wardrobe budget for the season, shop for colorful faux-fur jackets, vests and purses. These items are staple pieces that work well with just about any outfit and, best of all, can be transitional pieces for all seasons.
Elliatt Aquatic Drape teal vest, $228 at Modern Society
Feather-trim fedora, $42 at Modern Society
 Scarves, from $19.95 to $27.95 at The Market
K. Bell boot-socks, $9.99 at Countryside Cottage (Tip: For an extra-fab look, layer knee sock over leggings or skinny jeans.)
Cobalt blue strap purse, $59.99 at Countryside Cottage
Zenzii color link bracelets, $17.95 each at The Market