Travel
Road Trip to Kansas City to Root for the Chiefs
Whether you stay on the Kansas side or Missouri side of Kansas City, you'll find more than you can possibly do in one weekend. We've rounded up a few ideas to get you started.
By Sony Hocklander
Nov 2018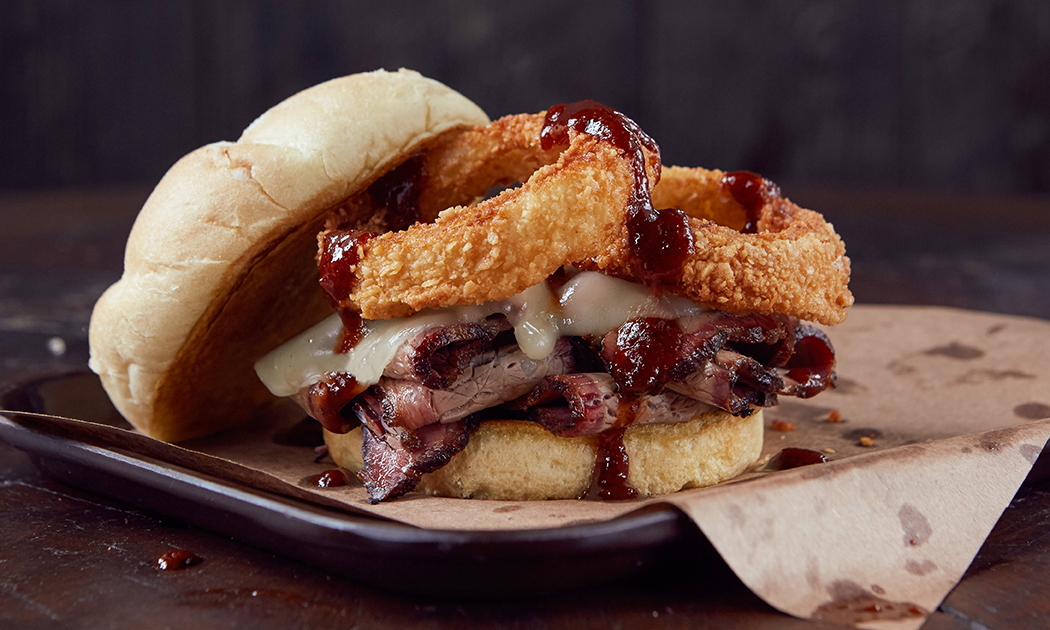 Eat
When in Kansas City, eat barbecue! Which eatery serves it best is a matter of opinion but you can't go wrong with Arthur Bryant's Barbecue (1727 Brooklyn Ave., Kansas City, Missouri; 816-231-1123) at its legendary location near historic 18th and Vine Streets, or its newer location at Legends Outlets. For the ultimate Bryant's experience, order the burnt ends sandwich with original sauce. A relative newcomer with a huge fan following is Joe's Kansas City Bar-B-Que with three Kansas suburb locations, including its original eatery inside a gas station (3002 W. 47th Ave., Kansas City, Kansas; 913-722-3366). Known for its Z-Man Sandwiches (on toasted Kaiser rolls, topped with two onion rings) and long lines (worth it!), this is not fast food. 

For a bit of progressive American cuisine, check out bluestem (900 Westport Road, Kansas City, Missouri, 816-561-1101). There you can dine of dishes sources from local farmers and producers, like a roasted strip loin with black truffle jus, or a meyer lemon tart that comes with a side of Earl Gray ice cream. The dishes are gorgeous, too.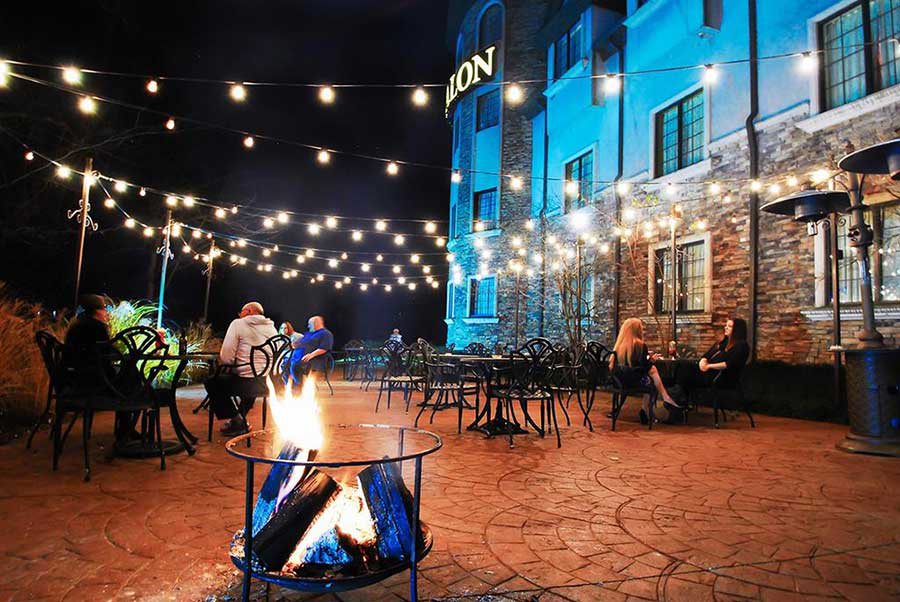 The outdoor patio at the Chateau Avalon is the perfect place to kick-back and enjoy a few drinks by the fire.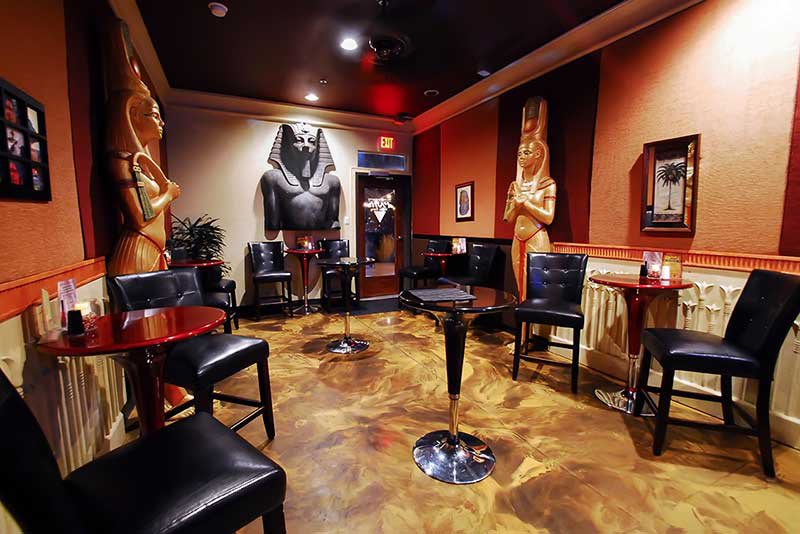 ‡D'Nile Bar at Chateau Avalon Hotel offers wine, spirits and small plates.
Photos courtesy Chateau Avalon
Stay
Kansas City, Kansas, makes an attractive home base for visiting the city. Check into French-style Chateau Avalon Hotel (701 Village West Pkwy., Kansas City, Kansas; 913-596-6000) for a unique overnight stay. The boutique hotel, near the Hollywood Casino, Kansas Speedway and Legends Outlets, is an exotic oasis with themed rooms. Adventure suites include themes like Castaway Isle (yes, with a boat), Mayan Rainforest and Tahitian Treehouse. Luxury suites, including Roman Dynasty and Camelot, look palatial and include the three-story Monte Cristo. Although there isn't a full restaurant, the wine bar serves small plates, and breakfast is brought to your door. Don't forget to take advantage of the spa.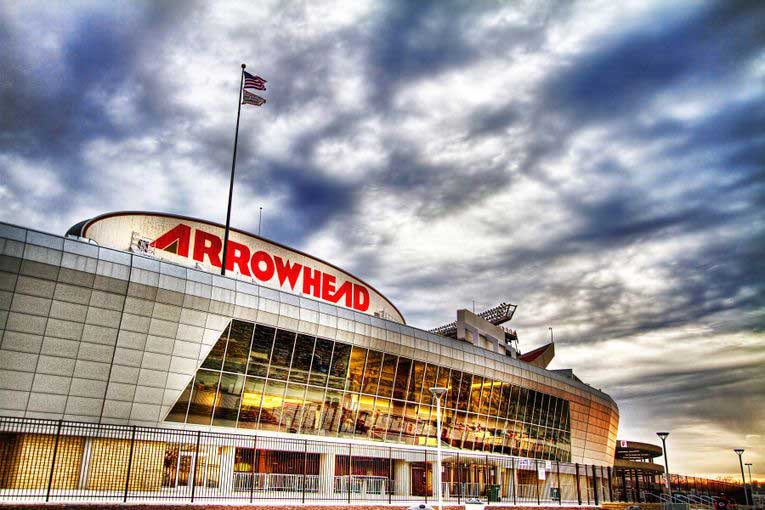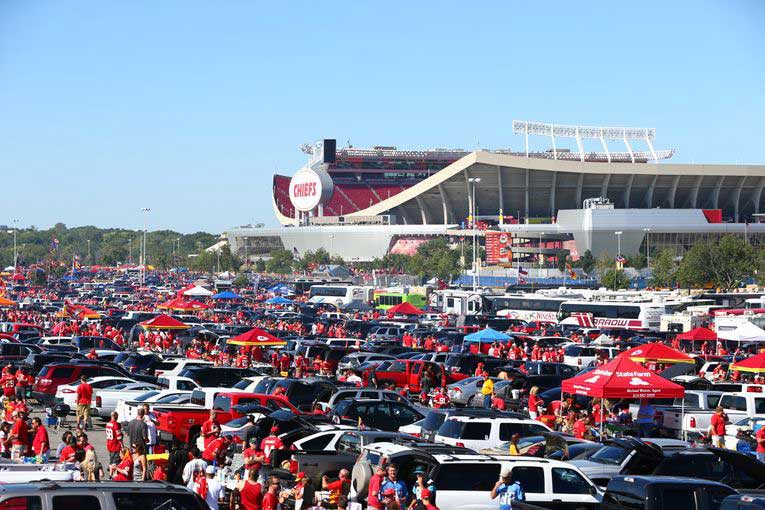 Photo courtesy Visit KC Catch a Kansas City Chiefs game at Arrowhead Stadium.
ROOT!
Whether you score game tickets or cheer from a local bar, Kansas City paints the town red and gold for Chiefs football. Nobody competes with the Chiefs Kingdom when it comes to the art of tailgating at Arrowhead Stadium (1 Arrowhead Drive, Kansas City, Missouri; 888-992-4433 tickets, 816-920-4237 parking) in the Truman Sports Complex. This rowdy party on wheels starts hours before kickoff. Grab your portable grill or favorite KC barbecue and soak in the excitement that is Kansas City Chiefs.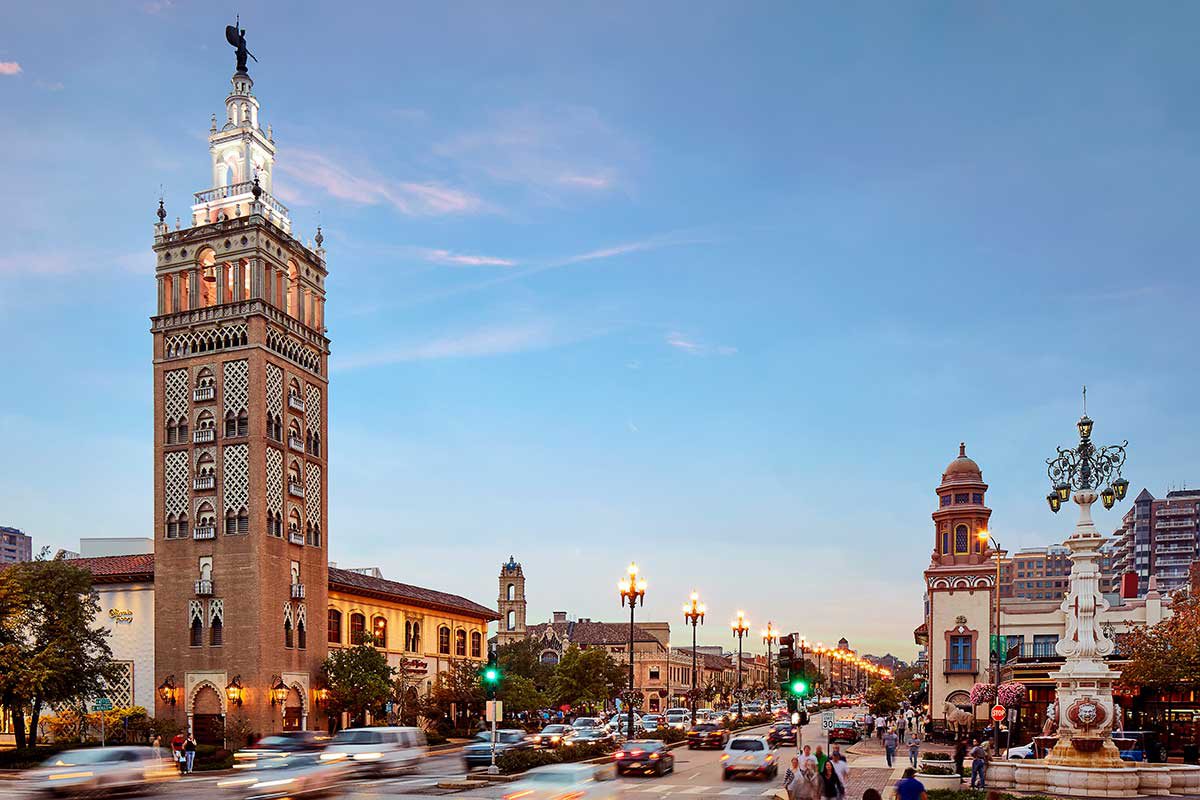 Photo courtesy Taubman Properties
The Country Club Plaza is a Kansas City must with its high-end shopping, delicious food and beautiful architecture.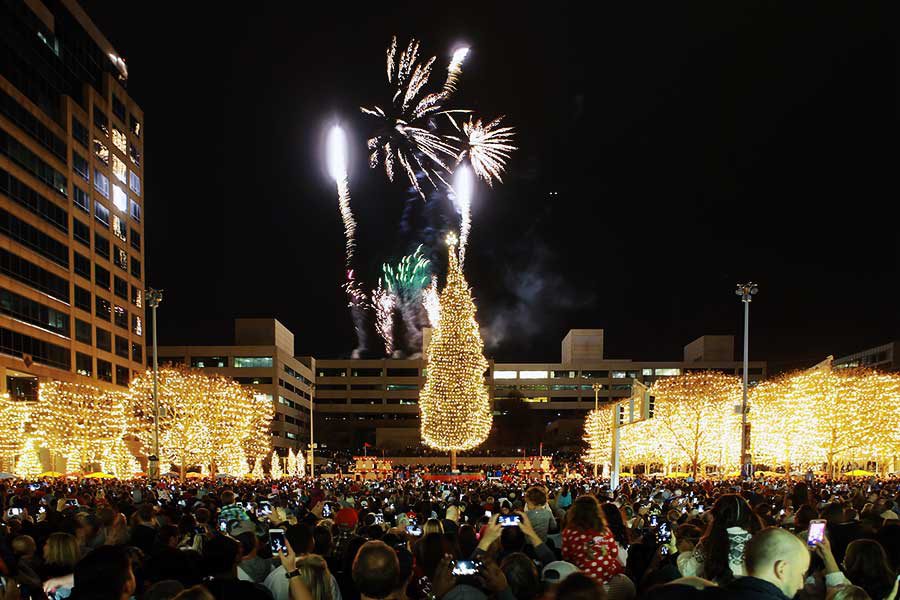 Photo courtesy Crown Center
Stay after dark during the winter season and enjoy the beautiful light displays at the Crown Center.
Shop
Plan a visit to Legends Outlets (1843 Village West Pkwy., Kansas City, Kansas; 913-788 3700), an entertainment complex with designer outlets, movie theater and plenty of restaurants. Next head to the Country Club Plaza (4706 Broadway Blvd., Kansas City, Missouri) or Town Center Plaza (5000 W. 119th Street, Leawood, Kansas) for holiday shopping.

Or just go for the lights! Watch Plaza lights turn on Thanksgiving night and the Mayor's Christmas Tree in Crown Center light up the next day. The Plaza holds department stores, boutiques, restaurants, bars, theater, music, carriage rides and ice skating. Bonus: 
While you're in the Kansas City area, make sure you Visit Union Station (30 W. Pershing Rd., Kansas City, Missouri), which offers many more family-fun things to do.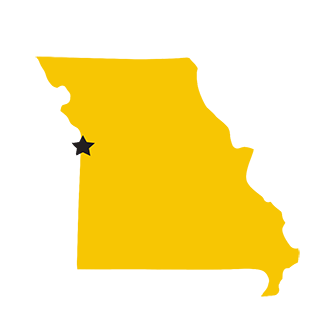 Getting There
It's roughly three hours between Springfield and Kansas City. Take Missouri 13 to Clinton, continuing on North Missouri 7 to I-49 into the Kansas City area. Continue from there to your accommodations.

How Long to Stay
If you're just going in for a Chiefs game or show—people do that!—stay a night and come back. To enjoy a few more attractions and activities (so many more than we can name here), opt for at least two nights.

What to Pack
KC Chiefs fanwear, of course!