Drinks
The 8th Dimension from Alamo Backlot
The 8th Dimension from the Alamo Backlot is a favorite to sip on and our drink of the month.
By Katie Pollock Estes
Nov 2018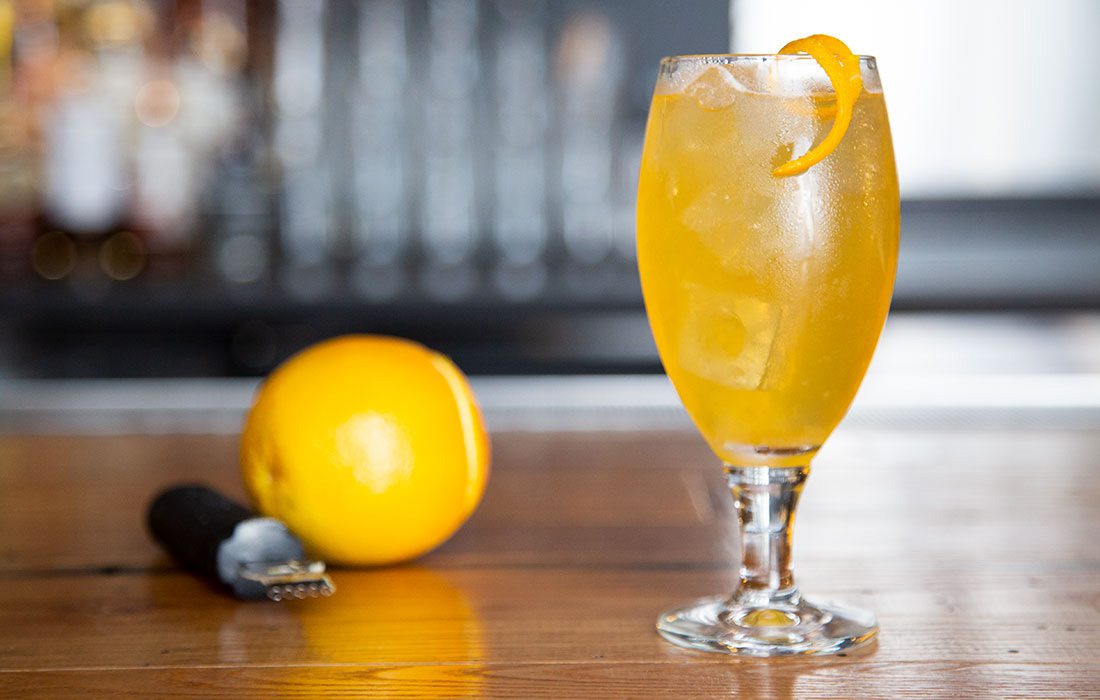 In my current stage of life (a working parent to two 5-and-unders), movie time is usually nap time. If I can stick it out to the end of a feature-length film, you know I have a few cups of coffee under my belt. That's why I don't head to the movies very often anymore—it's an expensive nap. But once Alamo Drafthouse Cinema (4005 South Ave., Springfield) came to town with its open-to-the-fresh-air bar and servers who bring food and drinks directly to your table, I decided it was time to welcome movies back into my life, along with some great cocktail options from the Alamo Backlot. One favorite is The 8th Dimension. With its simple-but-delicious combination of Boulevard Tank 7 Farmhouse Ale and Lillet Blanc, the drink offers a little touch of fruitiness without too much sweetness. The Tank 7 brings a citrus hint and a bit of barely-bitter balance. It's definitely a cocktail worth staying awake for.