Reviews
Red Top Oven
Taste something a little different, and try the baked goods, jams and more from local business Red Top Oven.
By Jennifer Adamson | Photos by Kevin O'Riley
Oct 2014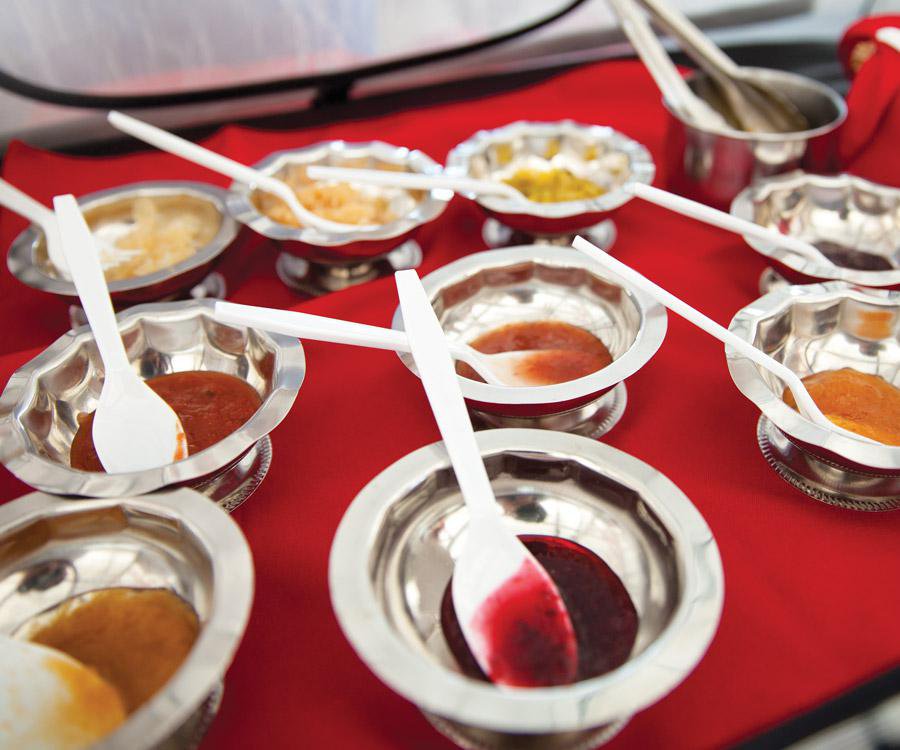 Seven miles north of Fair Grove in Dallas County, you'll find Red Top Road and the home of Jane Ford and Kathy Hubbard. While the home's simple white siding and green shutters might seem ordinary inside, Ford and Hubbard are making magic happen. 
As co-owners of Red Top Oven, LLC, the couple's trick is turning everyday, common ingredients into unusually flavored baked goods, jams and relishes. "I love creating, and I love that people are loving it," Ford says.
Ford and Hubbard opened Red Top Oven last February after losing interest in their healthcare jobs. They decided being their own bosses would be a better way to live out their golden years. 
Since both Ford and Hubbard grew up helping their mothers and grandmothers in the kitchen, starting a culinary business made sense. "We learned about not eating processed food and that there's always a healthier option," Hubbard says. It's a philosophy that sparked Red Top Oven's commitment to supporting the local economy. 
After selling out of their inaugural batch of ricotta cheesecakes at a festival in Buffalo in 2003, and spending the following decade filling custom orders, Ford and Hubbard figured they'd add a second act to their show and offer more than just dessert.
By February of this year, they'd transformed their garage into a commercial kitchen and were producing enough food to stock two farmers' market booths three times a week.
"We love interacting with people who stop by and fellow vendors," Hubbard says.
A sustainability mindset has also led Ford and Hubbard to use fresh ingredients whenever possible, including some they grow themselves. Their offerings change seasonally, and they sometimes have to be imaginative when concocting recipes.
Blueberry thyme glaze, zucchini relish (Ford's grandmother's recipe) and tomato-basil jam are among their best sellers. This month, look for pumpkin cheesecake with a gingersnap crust and chocolate chip candied bacon cookies.
"I always think about what else I can do besides the usual," Ford says. "I just listen to what customers want, and I'm always willing to try any new concept in food that appeals to someone."
She's even experimenting with using vegetables to make red velvet cake.
How?
A magician never reveals her secrets.
Buy It
Buy Red Top Oven products at Farmers Market of the Ozarks on Thursdays and Saturdays, the Fair Grove Farmers Market on Wednesdays, and Hörrmann Meats Farmers Market and Homegrown Food retail stores in Springfield. Prices range from $2 for herbs to $7 for canned goods. Dessert prices vary by size. To place a special order, find Red Top Oven on Facebook, send an e-mail to redtopoven@gmail.com, or call 417-345-8828.