Style
StoneHouse Merchant
StoneHouse Merchant sells a variety of tasteful home décor items and accessories from its picturesque Branson storefront.
by Savannah Waszczuk | Photo by Kevin O'Riley
Oct 2015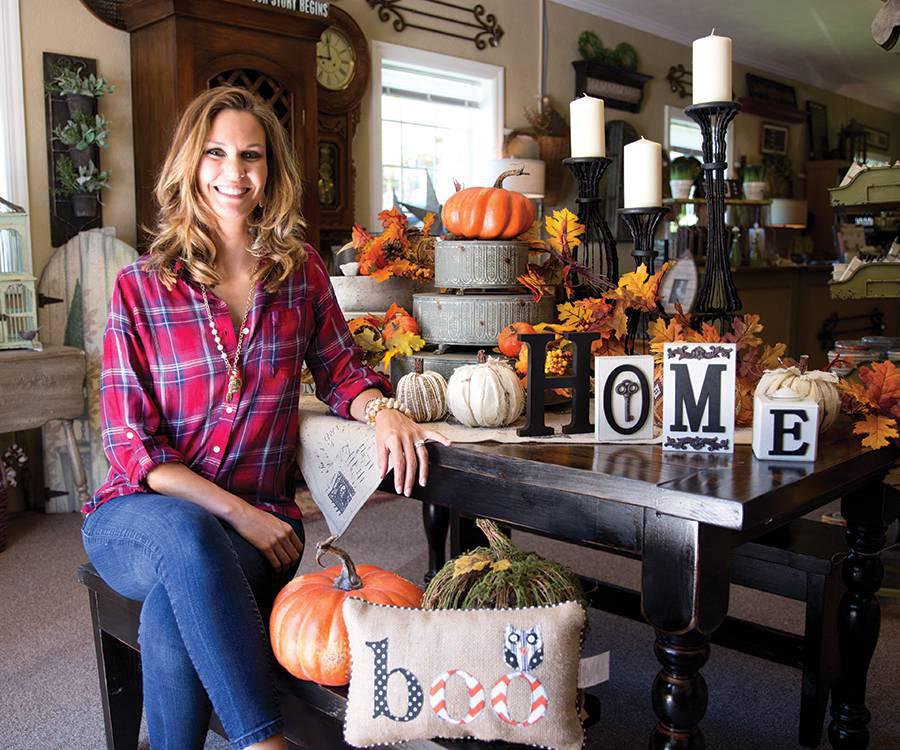 StoneHouse Merchant 
111 Commercial St., Branson, 417-544-0317
Monday–Saturday, 10 a.m.–4 p.m.
stonehousemerchant.com
A gorgeous assortment of furniture and home accessories fill the space at Branson's StoneHouse Merchant. There is so much to check out, there's a good chance you won't be able to take it all in on your first stroll through. "We have a lot of people say it takes them three trips around just to see everything," says Kim Adams, who works at the store along with her daughter, and the store's owner, Samantha Davidson.
Davidson decided to open the store on her 25th birthday in 2014. "It was something I always wanted to do," she says. Adams hopped on board, excited to help along the way. "There have been stores in our family for years," Adams says. "We decided it was our turn."
The mother-daughter duo fills the store with a mix of new, consignment and even some refurbished pieces. Styles range from French country and rustic to shabby-chic. Overall, there's an eclectic mix that appeals to a wide range of shoppers, whether they're shopping for their own houses or even their weekend lake homes or condos. "We try to offer a nice collection of pieces in all sizes, including some that can work in smaller spaces," Davidson says. Shoppers can also find countless accessories, including lamps, signs, greenery and more, and even Little Bill Goat paint.  
The inventory at StoneHouse Merchant is constantly changing, and its location is about to change, too: At press time, Davidson said the store should be open at its new location in downtown Branson in mid-September. 
Whether you're looking to refresh your home for the season or you want a complete new look, this spot is worth a visit. Just make sure you take a few trips around. 
Q&A With StoneHouse Merchant Owner Samantha Davidson
417 Magazine: What are three words that describe your merchandise?
Samantha Davidson: Affordable, unique and eclectic.
417: What do you think is the most important thing in a home?
S.D.: The kitchen table. Kitchen tables need to be great focal points. Some of the most important conversations you'll ever have start around the kitchen table.
417: What's your favorite thing about owning a store?
S.D.: I love meeting new people and seeing old friends. I also love decorating and transforming the space. We love to decorate, and we completely reset the store every six months.