Life
Escape to Kimmswick
Festivals are the perfect way to bring people together, and the tiny town of Kimmswick hosts several of them every year. Pack your bags and head to this historic Missouri city, located 25 miles south of St. Louis, for a little bit fun.
Written by Juliana Goodwin | Photos courtesy City of Kimmswick, Missouri State Parks, Shutterstock
Oct 2016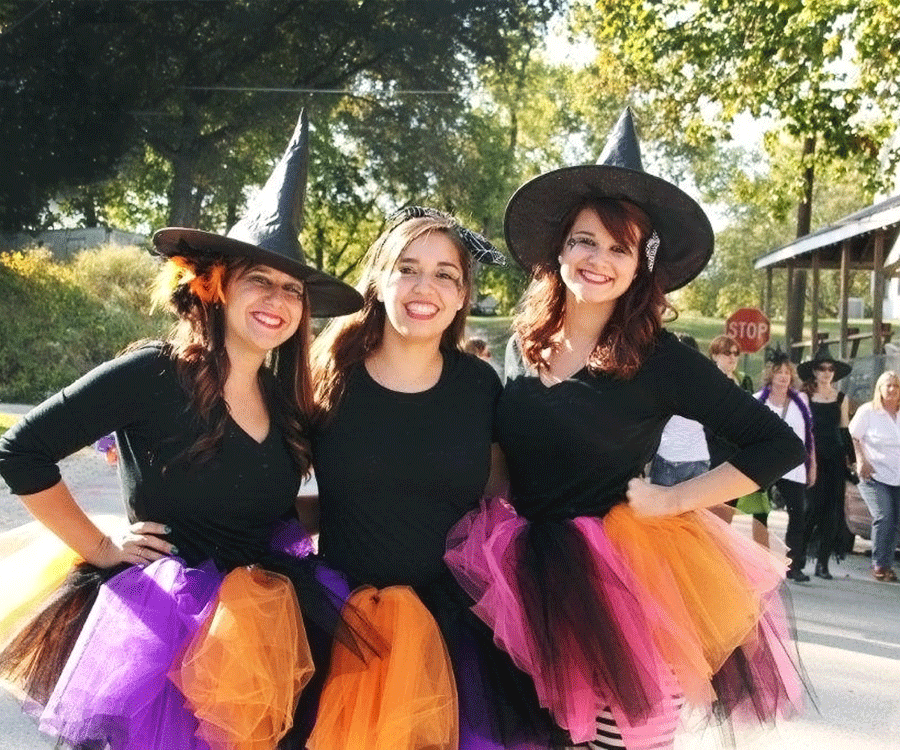 FESTIVAL FUN
Although Kimmswick is tiny—its population is 158—it is known for its festivals, which can attract more than 100,000 people. At Witches' Night Out in October, some 4,000 women donning witch costumes flood the town for wine tasting, shopping, food and mischief (advance tickets required). Sorry guys—no men or children are allowed. On October 29 through 30, as many as 600 food, drink and craft vendors line the streets for The Apple Butter Festival. The fun continues later in the year when The Christmas Festival and Cookie Walk fills the weekend of December 2 through 4 with old-fashioned holiday fun complete with carolers, horse-drawn carriage rides, shopping and a cookie walk with recipes. 
TASTE & SHOP
The Blue Owl Restaurant and Bakery (6116 Second St., Kimmswick, 636-464-3128) is the town's most famous eatery: it's been featured on the Travel Channel, The Food Network and The Today Show. What's all the fuss about? The Levee High Apple Pie was named one of Oprah Winfrey's favorite things. The pie contains 18 apples, weighs 10 pounds and is available with or without caramel. There's a large selection of other pies, incredible quiches, soups and more. Dough Depot Cafe (216 Market St., Kimmswick, 636-464-9339) serves sandwiches, pizzas, salads, soups and delicious pretzels.  
What better way to walk off lunch than by visiting some of the town's 28 shops? Try Christmas Haus(311 Elm St., Kimmswick, 636-464-0779), a year-round Christmas store with more than 40 decorated trees; MiMi's Boutique(217 Market St., Kimmswick, 636-795-4614), which sells home decor and has lots of Wind & Willow dips to sample; Serendipity Gifts(110 Mill St., Kimmswick, 314-570-9750), a store that showcases more than 30 St. Louis artists; and The Spicery(213 Market St., Kimmswick, 636-223-7300), a store that boasts a large selection of spices, gourmet teas and coffee.
HISTORY
Another reason to visit is to tour the Anheuser Estate (6000 Windsor Harbor Lane, Kimmswick, 636-464-3128), the historic home that belonged to Mabel-Ruth and Frederick Anheuser. It is only open from noon to 4 p.m. on Thursdays in April through November.  Highlights include family portraits, a Westward Ho Crystal collection, a pair of 1904 hand-carved World's Fair beds and other heirlooms. Admission is $5.
UNWIND
There are no lodging options in Kimmswick, but the town of Imperial is only 3 miles away, and there you can settle into Heavenly Oaks Bed and Breakfast (2704 Old Frisco Hill Rd., Imperial, 636-212-0675). The B&B features a private deluxe suite for couples or a 1,800-square-foot living space downstairs for families or groups. 
While in Imperial, visit Mastodon State Historic Site (1050 Charles J. Becker Dr., Imperial, 636-464-2976), which is home to one of the nation's most extensive Ice Age fossil deposits. Excavations have yielded remains of mastodons, giant ground sloths, and stone spear points from the Clovis culture (14,000 to 10,000 years ago). This spot boasts a museum, three hiking trails and a picnic area.