Travel
Explore the Outdoors in Grafton, Illinois
Autumn is a perfect time to visit the river town of Grafton, nestled along a scenic byway where the Mississippi and Illinois Rivers converge.
By Sony Hocklander
Sep 2018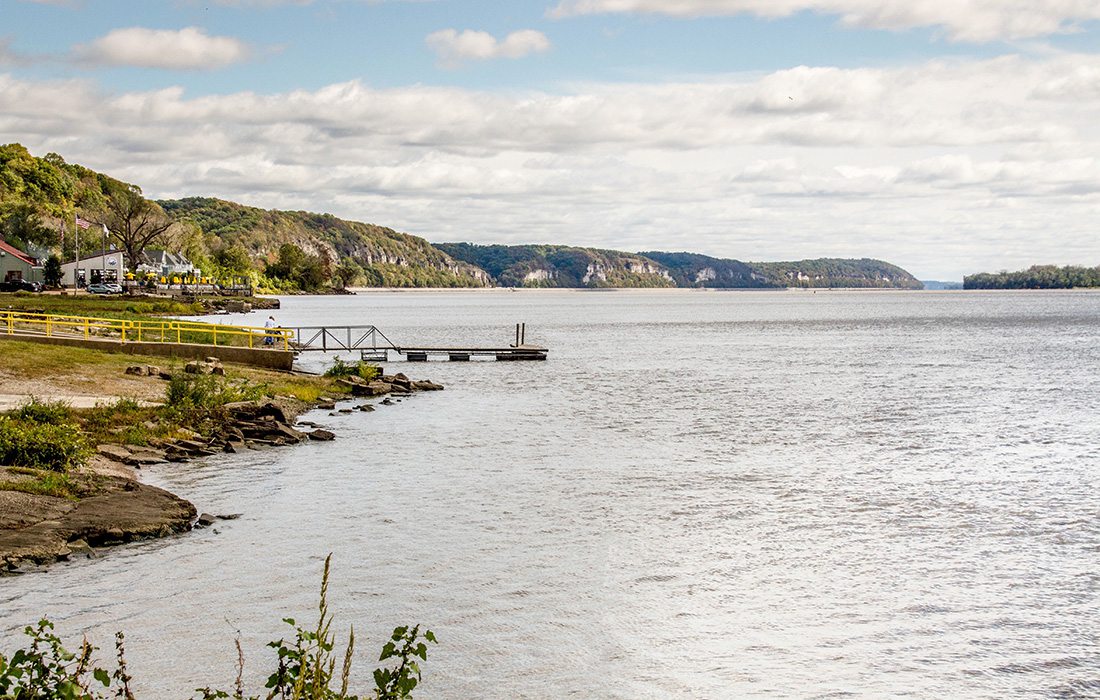 EAT
For a resort-like experience with a killer view of the river, grab lunch at The Loading Dock (401 E. Front St., Grafton, Illinois; 618-786-3494). The entertainment center features live music, outdoor dining, winter ice skating and other events. Pick from  salads, burgers, tacos, the specialty Dock Salsa and more. Unwind with wine, beer or specialty cocktails. (Try the Dock Lemonade!)
For steak, chicken, seafood and even turtle soup, try Fin Inn Aquarium Restaurant (1500 W. Main St., Grafton, Illinois; 618-786-3494). This spot is known for its aquariums that feature local fish and a centenarian turtle. 


EXPLORE
Immerse yourself in nature and the beauty of fall at Pere Marquette State Park (13112 Visitor Center Lane, Grafton, Illinois; 618-786-3323; "Pere Marquette" at dnr.illinois.gov). A 20-minute drive outside Grafton, the park boasts 12 miles of trails, impressive bluff-top views, horseback riding, scenic drives and more. Visit in January or February when hundreds of bald eagles winter in the park and along the river.
You can also rent a bike to cruise around Pere Marquette—or bring your own bikes to explore the roughly 20-mile paved Sam Vadalabene Bike Trail. The route snakes along the impressive Great Rivers National Scenic Byway (Illinois Route 100 between Grafton and Alton; visitalton.com or find a detailed description on traillink.com). 
Whether pedaling or motoring, be sure to turn into Elsah. This picturesque village is less than 5 miles east of Grafton, is on the Register of Historic Places and is dotted with preserved historic stone buildings, barns and gardens. Treat yourself to candy, antiques and gifts at the Elsah General Store (22 LaSalle St., Elsah, Illinois; 618-556-0709).
For high-flying adventure, try the Grafton Zipline at Aerie's Resort (14 W. Main St., Grafton, Illinois; 618-786-9477). Rent a boat or book the Hakuna Matata Boat Tour at Grafton Harbor (215 W. Water St., Grafton, Illinois; 618-786-7678).


STAY
Lodging around Grafton is a mix of rental homes (many owned by Grafton businesses), bed and breakfasts and larger complexes including the bluff-top Aerie's Resort (14 W. Main St., Grafton, Illinois; 618-786-8439), which includes a winery. To get a lay of the land, visit lodging resource enjoygrafton.com. For a state park setting, book a stay at the Pere Marquette Lodge and Conference Center (13653 Lodge Blvd., Grafton, Illinois; 618-786-2331), which features a restaurant, a winery, a 700-ton stone fireplace and a life-size chess set.


SHOP
During the weekend, you can find everything from steampunk, industrial and one-of-a-kind lamps to decor and jewelry by award-winning artist Greg Brummett at Buena Vista Art (307 E. Main St., Grafton, Illinois; 618-581-8586; "Buena Vista Art LLC, Grafton Illinois" on Facebook). Stroll Main Street for a host of other charming boutiques, antique stores, gift shops and art galleries. Time your trip with the Riverside Flea Market at The Loading Dock, held the fourth weekend of each month, April through October.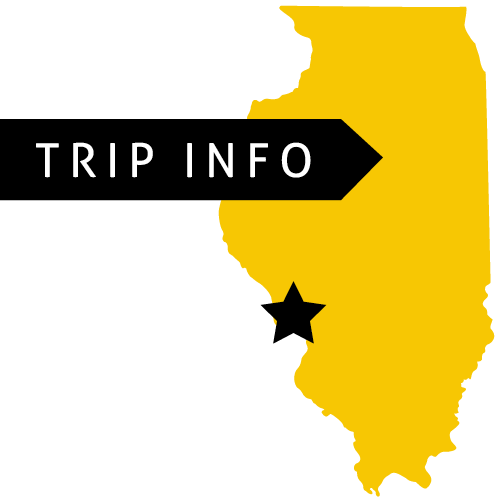 Getting There
Grafton, Illinois, is four-plus hours from Springfield via I-44 East. Take the route toward St. Charles and arrive by the Grafton Ferry, which runs between St. Charles and Grafton, Friday through Sunday (Grafton Ferry Road on the Missouri side; public boat ramp at Market Street on the Illinois side; 800-258-6645; thegraftonferry.com). Or go through St. Louis, then through Alton, Illinois toward Grafton.
What to Pack
Bring binoculars and your bike! The Grafton area is rich in nature.
How Long to Stay
At least two nights