Dishes
Life's a Kolsch from Tie & Timber Beer Co.
These seven dishes or drinks have passed our taste buds this month and made us rave. They are ranked by level of yumminess.
By The Editors
Sep 2018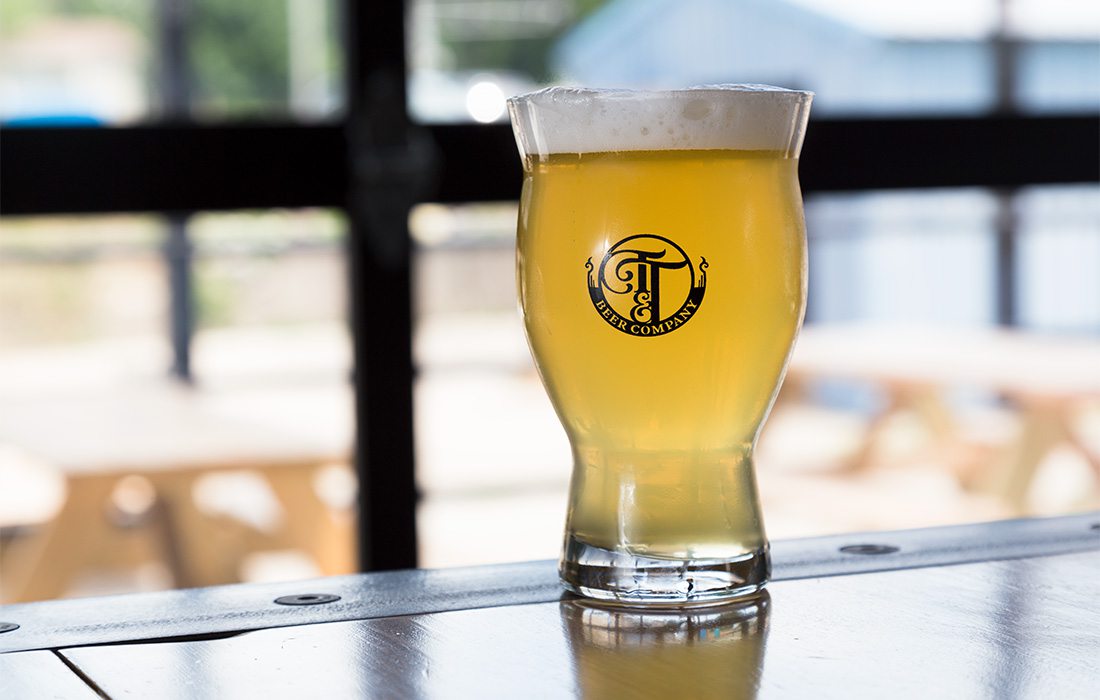 1. The Life's a Koslch from Tie & Timber Beer Co. (1451 E Cherry St., Springfield, 417-429-9131, tieandtimberbeerco.com) is a tasty light brew. A house baseline kolsch recipe with peach puree, this is one beer not to be missed. 
2. The burrata from Salvatore's (1932 W. Retail Lane, Ozark, 417-485-3838, salvatoresfresh.com) is a must-try. Softly formed mozzarella balls are served on a bed of salty prosciutto, mixed greens, roasted hazelnuts and a balsamic vinaigrette. We've heard it's selling like hotcakes! 
3. The samosas from Zayka Indian Cuisine (311 S. Jefferson Ave., Springfield, 417-351-4400, zaykaspringfield.com) are a great authentic opener to your meal. A crispy fried turnover is filled with spices, potatoes and green peas. 
4. A tip for your next visit to The Pitch Pizza and Pub (2924 E. Sunshine St., Springfield, 417-368-0277, thepitchpizza.com): get the hand-rolled ravioli filled with hamburger-blend sausage and ask for half-Alfredo, half-tomato sauce. It's the type of best-of-both-worlds situation we can't help but love.
5. The beer cheese soup from Phase 2 (2627 E. Sunshine St., Springfield, 417-719-4055, phase2restaurant.com) is a delectable concoction. This weekly special is mixed with Miller Lite and features chicken broth, garlic, sharp cheddar cheese, Grey Poupon and Worcestershire sauce among other ingredients. It's all topped with white cheddar popcorn.
6. The Torta de Askinosie at Cafe Cusco (234 E. Commercial St., Springfield, 417-868-8088, cafecusco.com) is a gluten-free chocolate cake soaked with coffee and topped with Askinosie Carmel fudge drizzle, whipped cream, cinnamon and cocoa nibs. Could there be a more perfect way to end a meal?
7. The Shrimp Nasi Goreng at Van Gogh's Eeterie (334 E. Commercial St., Springfield, 417-344-0085, vangoghseeterie.com) is a delicious foray into something you might not find elsewhere. The Indonesian fried rice includes ground, salted shrimp; sweet soy and sambal;  whole shrimp; a fried egg; fresh vegetables; and fried onion and is served with a side of starch chips dusted with prawn. The dish is a hearty and full meal, giving you bang for your buck.