Life
Best Spots for Trick-or-Treating
When Halloween arrives, Springfield, MO haunts open their doors and candy bags. These family-friendly spots are some of the best places to fill up on candy and show off that spooky costume.
By Ettie Berneking
Oct 05 2021 at 8 a.m.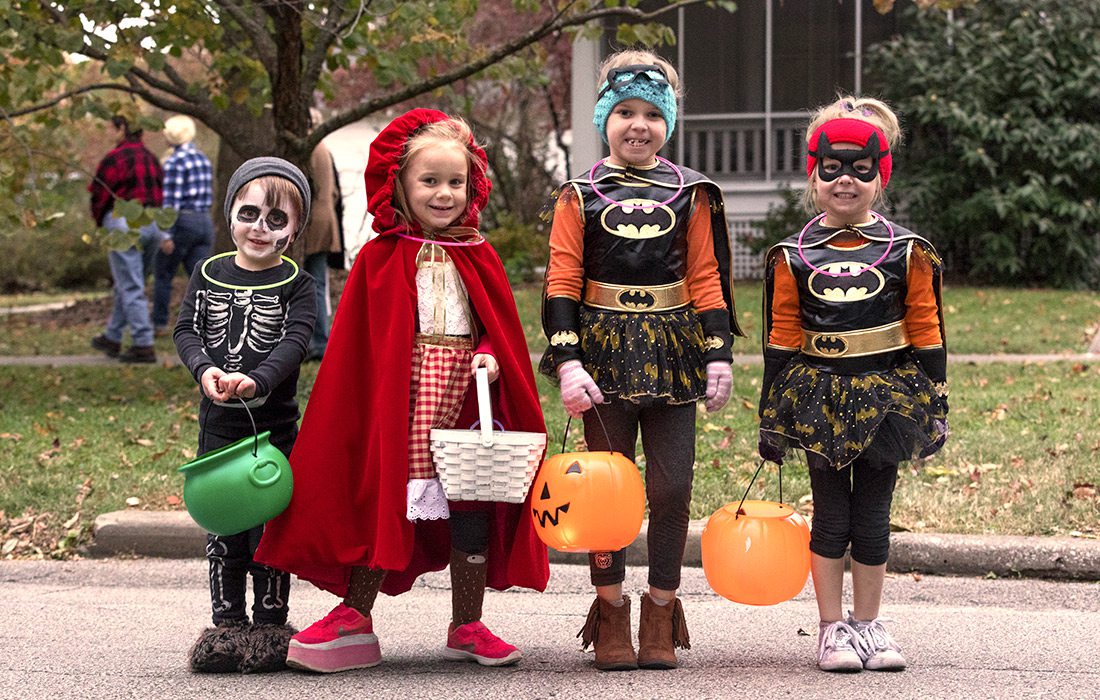 Rountree
Start Time: 5:00 p.m.

Why We Love It: If anyone does Halloween right in Springfield, it's the Rountree neighborhood. There's a full-blown parade, for crying out loud. And this neighborhood haunt is no hidden gem. Each year, hundreds of costume-clad kids and parents creep along Pickwick to haunt those who dare leave their porch lights on. If you're new to the fun, get here early so you don't miss the parade, which starts at 5 p.m. this year.
Emerald Park
Start Time: Dusk

Why We Love It: This little corner of Springfield knows how to have a good time. The Emerald Park HOA already throws adult pool parties, organizes pickleball tournaments and basketball games and hosts movie nights, so of course it knows what's up on Halloween. There might not be a parade, but there is a lot of candy to go around. And kids in the know head this way each Halloween to snag the best sweets they can find.
Southern Hills
Start Time: 5:30 p.m.
Why We Love It: Rountree isn't the only hood in town where trick-or-treating is bumping on Halloween night. Southern Hills has joined the action with its own spooktacular parade. Even better—this neighborhood fest has a bonfire complete with hotdogs and s'mores to roast as well as a potluck.
How to Trick-or-Treat Safely This Halloween
Halloween comes with a few extra rules, but that doesn't mean you have to cancel your candy collecting plans altogether. We've shared the new guidelines and some trick-or-treating alternatives here to keep you, your family and 417-land safe.