Life
Rebecca Wilcox's Inner Strength
With more than her fair share of hurdles and hindrances, Rebecca Wilcox has turned adversity into action—sharing her story of strength with other Springfield moms
by Colin Shea Denniston
Nov 2022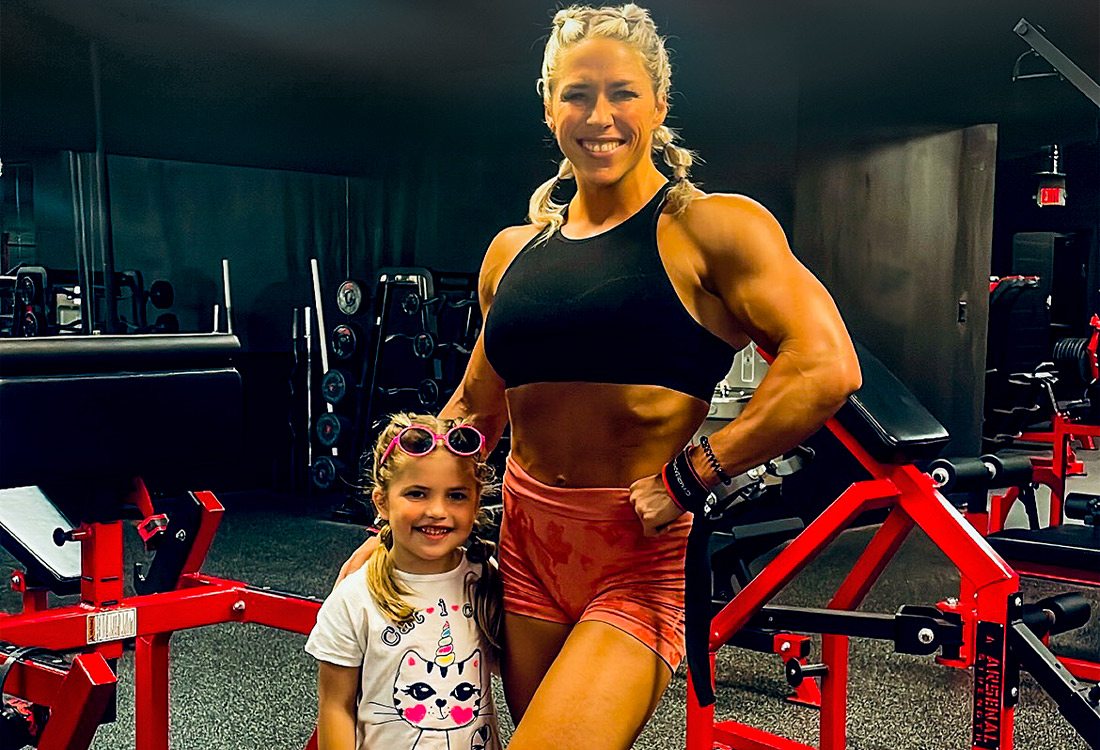 As impressive as it is, on the surface, Rebecca Wilcox's story isn't all that unusual: high school athlete goes to college, finishes a master's program with a 4.0 and enjoys a successful career in the health care industry. But dig a little deeper, and you'll find that her journey has been anything but typical. At 35 years old, Wilcox is a single mother, a professional bodybuilder and a seven-year cancer survivor.
At 18, Wilcox's doctor found 11 abnormal cells in her cervix. Then nine years later after an annual exam, Wilcox received a life-changing phone call. "They said, 'Oh, we need you to come back,'" Wilcox recalls. "'We need to take some biopsies.'"
After a long and difficult weekend of waiting, Wilcox had the conversation she had been fearing. "[The doctor] says, 'Listen, we have one cell that's really bad. We really need to do a total hysterectomy,'" recalls Wilcox. "I'm standing there at 27 years old, I'm not married, I have no children and you're telling me this?"
Shortly after the diagnosis, Wilcox and her mother got on the phone to seek a second opinion—eventually leading them to the KU Medical Center where they met with Dr. Andrea Jewell, a specialist in the treatment of women with gynecologic malignancies.
"She said, 'Listen, this is going to be tricky, but I really do think I can get it all with a procedure. And you won't have to do anything else. But this is really something that could hinder you from having a child later on,'" recalls Wilcox.
Wilcox decided to go through with the procedure while continuing her work running a hospital laboratory and completing her master's degree program. "The day of my procedure was the same day my capstone was due," says Wilcox.
After a successful surgery, Wilcox completed her graduate program and even walked in her graduation ceremony.
And despite being told she may never be able to carry a child, a year and a half after her procedure, Wilcox became pregnant and eventually welcomed a baby girl. "Taylor comes out eight pounds, strong as an ox—perfect," says Wilcox.
Fast forward three years to 2020. Wilcox—a lifelong athlete—competed in her first bodybuilding competition. "I ended up winning the whole show—my first show," says Wilcox. Following the local show, in 2022 Wilcox became an IFBB (International Federation of BodyBuilding and Fitness) Pro after winning a national competition in Las Vegas. "At that moment, I was shocked," says Wilcox. "I had no idea I was going to win the overall."
These days, Wilcox is paying it forward, using her journey to share strength—both emotional and physical—with other 417-land women and mothers. "I started [training clients] two years ago in my garage because I lost my job a week after I won my first show," Wilcox says. "All of these stay-at-home moms—they just walk over to the house, and I train them in my garage." And Wilcox's advice to these moms—or anyone going through hardships: "Don't let your struggle be your identity." 
If you want to help other women diagnosed with cervical or other gynecological cancers, there's a nonprofit in 417-land dedicated to exactly that cause. GYN Cancers Alliance (GYNCA) provides education, support and resources—and they are having their annual Teal to Heal fundraising event this month on November 12. Visit gynca.org for more information.