Life
The Springfield Cardinals Return for the 2019 Season
The arrival of a new Springfield Cardinals season brings with it new changes at the top and exciting promotions throughout the year.
By Evan Greenberg
Apr 2019
Are you ready to welcome summertime and hot days spent at the ballfield? This month, the sound of a baseball bat and the hot dog guy is as good an indicator as any that warm weather is here. For those in southwest Missouri, getting a baseball fix means heading to Hammons Field. There's plenty to be excited about this upcoming season, so we decided to break it down.

A New Face at the Top
The Springfield Cardinals have a new skipper this season: Joe Kruzel, who has been with the Cardinals organization for seven years. He replaces Johnny Rodriguez. Kruzel was most recently with Short-A State College Spikes in the New York-Penn League.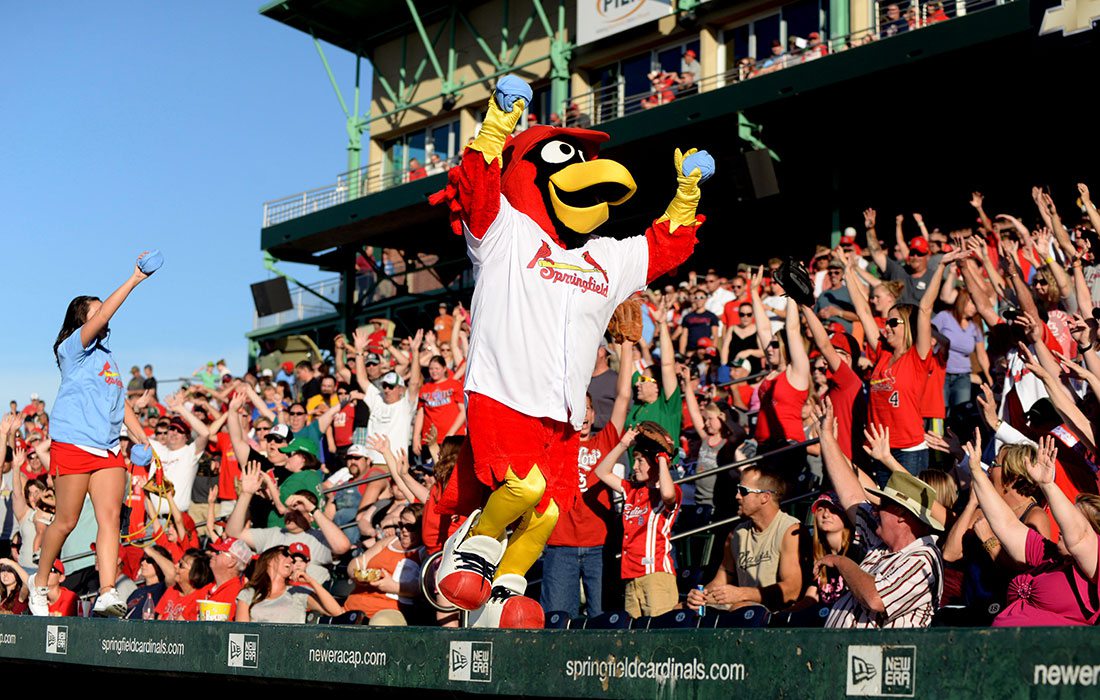 Once A Month Promotions
According to General Manager Dan Reiter, the Cardinals will run special promotions once a month every month. That includes allowing fans on the field to watch fireworks, a pregame happy hour on the field and a family four-pack ticket promotion. Other promotions this season include at least five bobblehead nights and a Cardinals Build-A-Bear.
New Faces
There's always something exciting about seeing a player before he makes it big, and when you're in St. Louis for a Cardinals game a few years from now, you'll be able to say you knew them when.
Springfield Cardinals Schedule
Check out the 2019 game schedule for the Springfield Cardinals at Hammons Field.