Life
Find Your Next Favorite Book at These Five Local Bookstores
With an eclectic abundance of hard-to-find titles to offer, Springfield's independent booksellers are still going strong.
By Susan Atteberry Smith
Aug 2019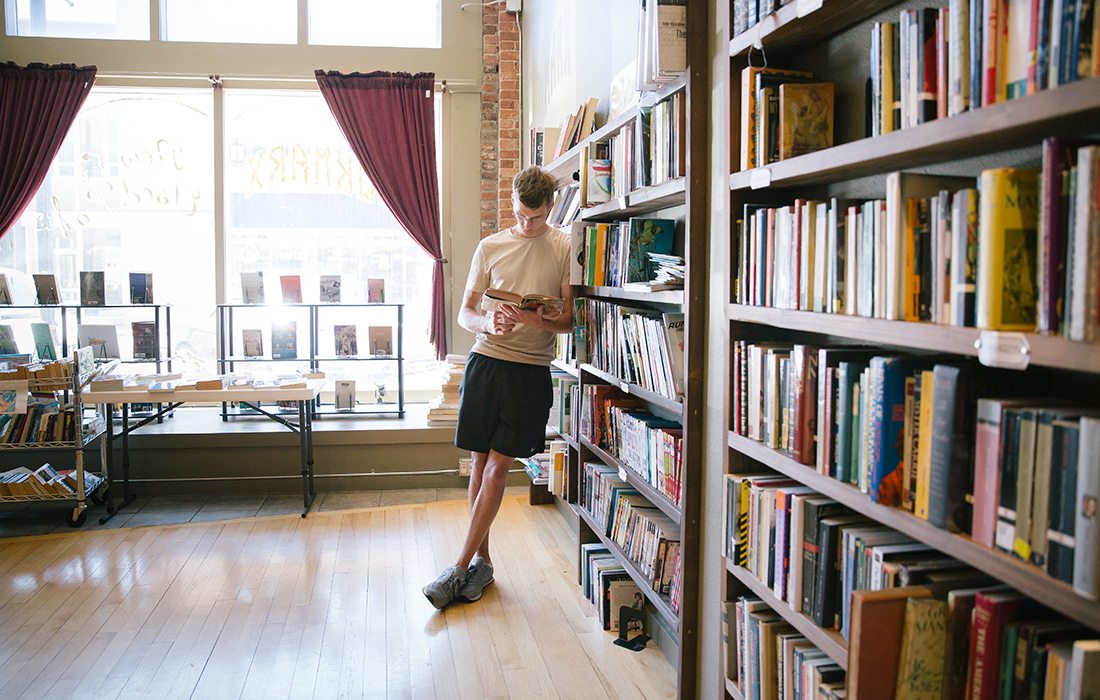 2109 N. Glenstone Ave., Springfield; 417-831-3523 
For 30 years, a Route 66 address has made ABC Books a popular stop for bicyclists, motorcyclists, classic car enthusiasts and tourists. "So it's very fun," says Valerie Earhart, who, with her husband, Darrin, bought the store in 2008. ABC's 32,000 titles include a wide selection of fiction and non-fiction. The store supports local authors with regular book signings, Valerie says. 
Hours: Monday–Saturday, 9 a.m.–6 p.m. Closed Sunday. 
325 S. Walnut St., Springfield; 417-501-1062
Josh Arnett opened this downtown bookstore five years ago with a name he and his then-business partner thought was funny, yet serious readers make up its regulars today. "We have a lot of classics and literary fiction," Arnett says. Arnett adds that older editions and out-of-print books are among BookMarx's specialties. At First Friday Art Walk, local authors sign books, and local artists show their work in the gallery. 
Hours: Monday, noon–7 p.m., and Tuesday–Saturday, 10:30 a.m.–7 p.m. Closed Sunday.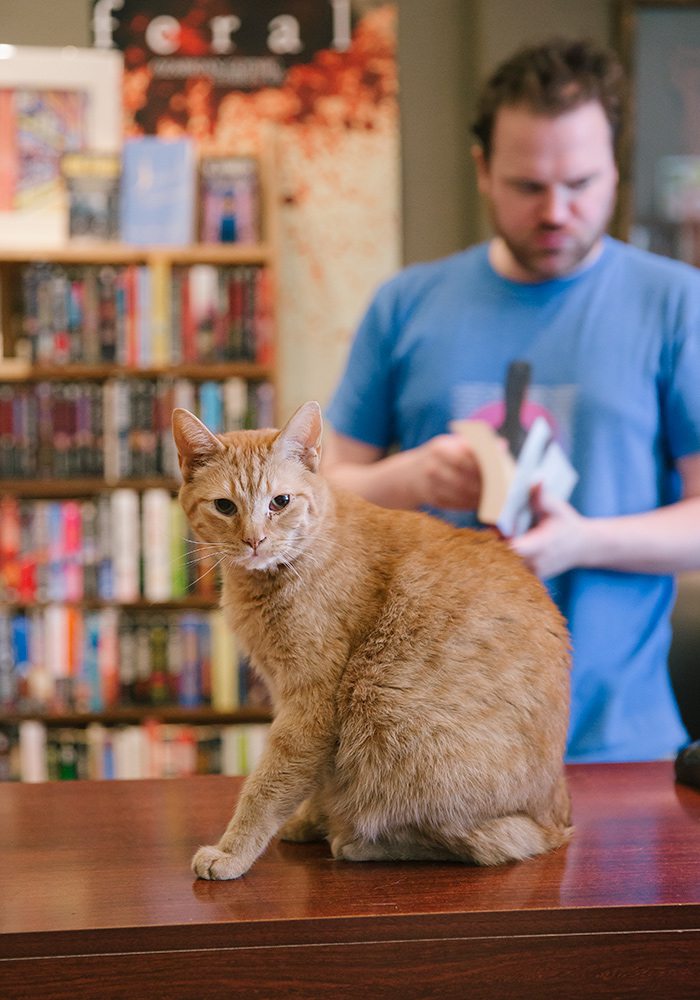 Googey the cat and Joshua Arnett can be found browsing at BookMarx.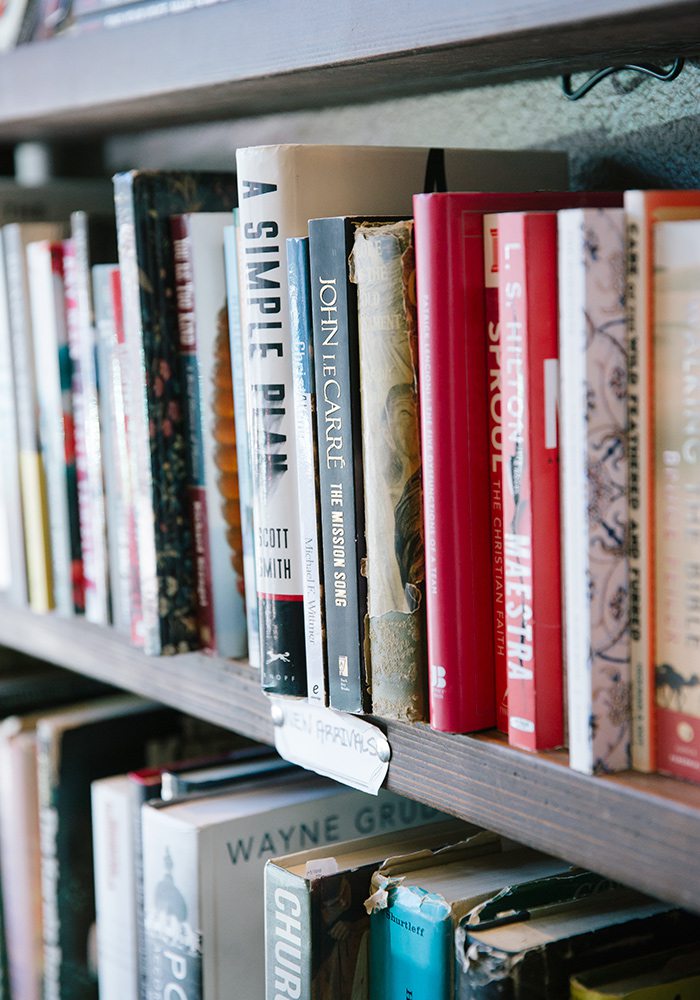 BookMarx's shelves are stuffed with entertaining books for every type of reader.
Photos by Brand Zweerink
2756 S. Campbell Ave., Springfield; 417-882-3397
Hooked on Books is known for its rare books. Thanks to its cash-for-books policy, the store carries close to 100,000 titles, manager Audrey Thompson says. "There's a book for everyone, so we try to have as much diversity in books as possible," Thompson says. Other features include a reading nook and an "arts alcove." 
Hours: Monday–Saturday, 9:30 a.m.–6:30 p.m.; Sunday, 1–5 p.m.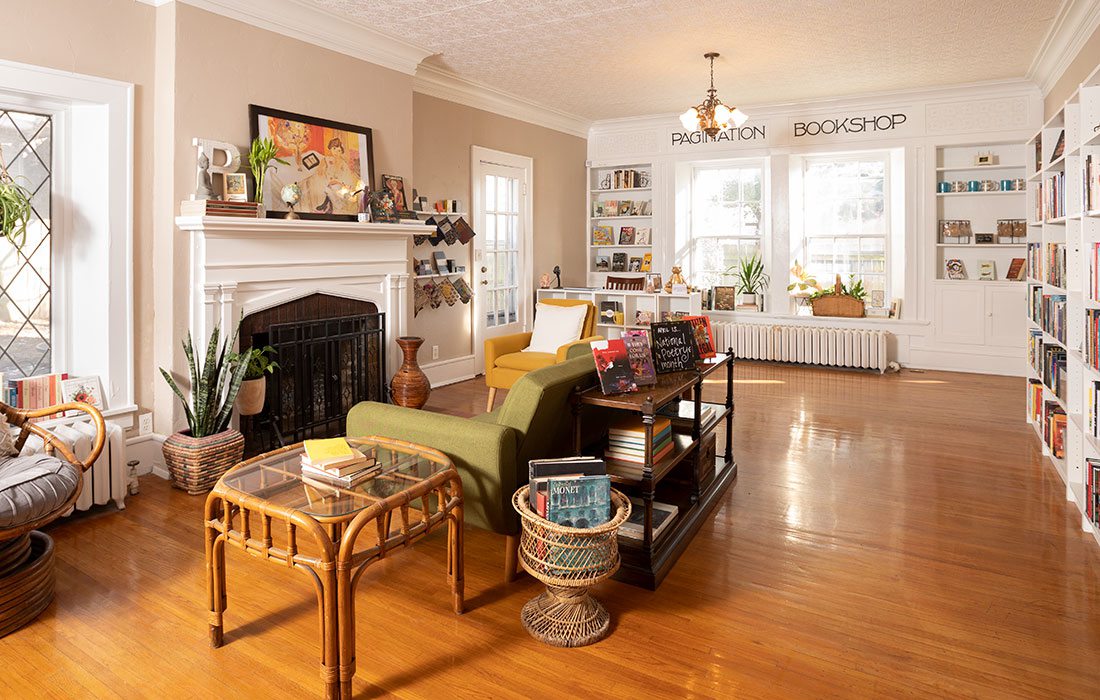 1150 E. Walnut St., Springfield
A historic house is home to Springfield's newest independent bookstore. Writers Jen Murvin and Kory Cooper opened Pagination in May to showcase local writers, new children's books and small-press titles. "We really wanted this bookstore to be what we would want when we walk into a bookstore," Murvin says. Book clubs, classes and even a "Harry Potter cupboard" under the stairs for kids are all part of the experience. 
Hours: Monday–Friday, 11 a.m.–6 p.m.; Sunday, noon to 5 p.m. (Expect extended summer hours.) Closed Wednesday and Saturday. 
Uriel's Unusual Bookstore
301 E. Commercial St., Springfield; 417-501-2665
Orpheus the chameleon and Gwendolyn the terrier greet customers at this whimsical C-Street store, which boasts three sections of children's books and a large selection of fantasy, science, spirituality and science fiction. "We have a little bit for everyone," says Nick Hale, who, along with his wife, Ashleigh, opened Uriel's last August. Film, music and poetry nights are regular events at the store. 
Hours: Wednesday–Thursday, noon–6 p.m.; Friday–Saturday, noon–8 p.m. Closed Monday and Tuesday.