Life
The Magic of The Nutcracker
Tis the season for the 34th annual performance of The Nutcracker put on by the Springfield Ballet. Even after so many years, it never fails to bring about cheer and excitement throughout the Ozarks during the holiday season.
by Reese Radmacher
Dec 2019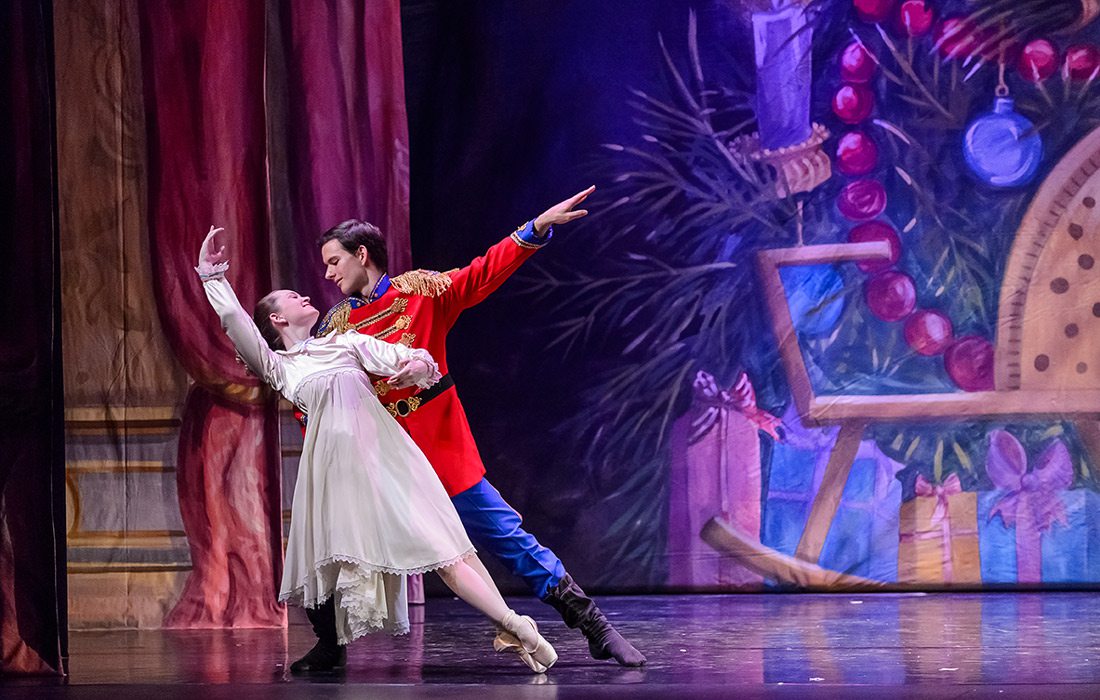 Muffled conversation spreads through Landers Theatre as the audience members settle into their seats for the annual production of The Nutcracker. Meanwhile, boys and girls of all ages await anxiously behind the curtain, muttering "merde" to one another—a form of well-wishing in ballet that originated in France after patrons were forced to maneuver through merde, or horse poop, that lingered in front of the theater from horse-drawn carriages.
For some attendees, this is their first time seeing the show, while for others, it's a tradition that embodies the magic of the holiday season. Andrew Parker, artistic director of the Springfield Ballet, thinks of The Nutcracker as a  holiday mirror" because of its ability to bring back memories from our own lives. Parker also attributes some of this magic to an appreciation for the show shared among people in Springfield paired with Tchaikovsky's musical genius and the "visual beauty of the ballet."
Since 1985, The Nutcracker in Springfield has brought together hundreds of like-minded individuals, both in the performance and behind the scenes ranging from 5-year-olds to adults of all ages, who all play a critical role in the success of the show. Ashley Walden, director of Springfield Ballet, considers this diversity to be a "great generation of support and value of one another," all of whom share the passion and dedication needed to execute an exceptional show. "They feel responsible for providing the community such a high-quality performance," Walden says. "To me, that just builds excellence that follows our core values of what we try to teach in the classroom every day."
On the eve of the show's opening at Landers, the ballet works with Any Given Child through the John F. Kennedy Center for the Performing Arts to bus in about 2,000 second grade students for an excerpt of The Nutcracker, Act II. Exposing youth to ballet is something Parker considers essential. "The classical arts like the symphony, the opera and the ballet—we'll only be thriving in 50 years if the youth of today catch wind of how amazing we are and fall in love with what we do," Parker says.
This year's 34th season of The Nutcracker incorporates a few changes in choreography. It also includes some new faces of performers who are either furthering or commencing their journey in the art of ballet.