Spaces
5 Best Cozy Fireplaces
Warm up this month, at our five favorite places to cozy up beside a blazing fire.
By Katie Pollock Estes
Feb 2019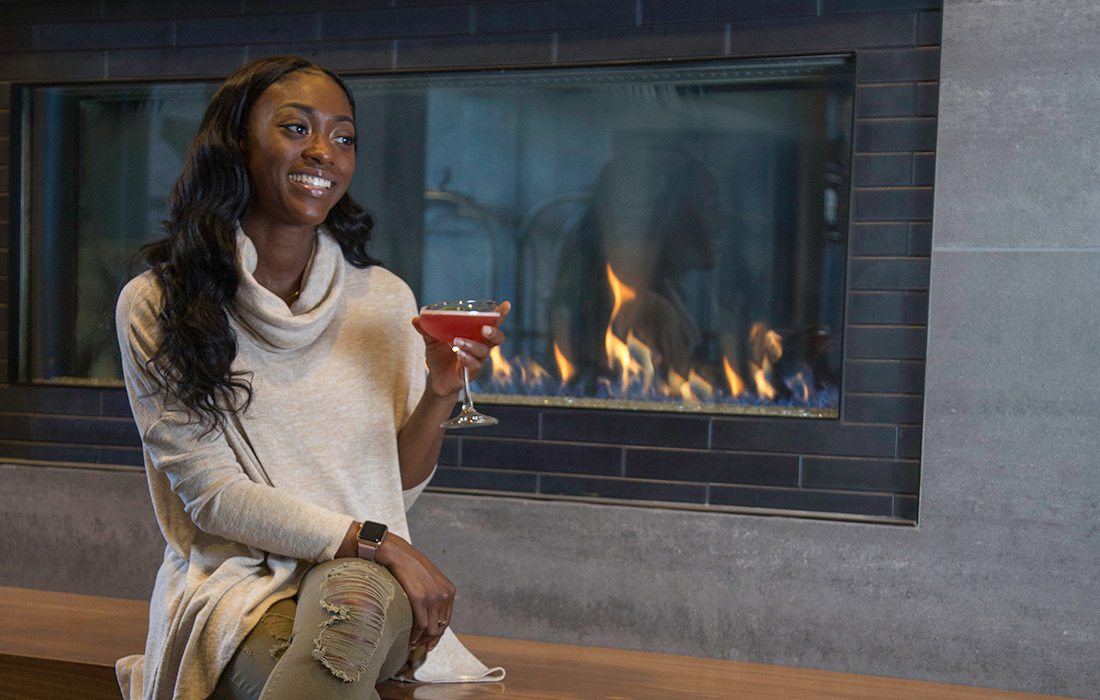 Hotel Vandivort
305 E. Walnut St., Springfield, 417-832-1515
When to Go: Girls' night out
Nothing feels better after you've just trekked down a chilly street than camping out in front of a cozy fireplace. We love the one at Hotel Vandivort for a warm moment during a night out downtown. You can pop in during a girls' night out, grab a drink from the bar at The Order and enjoy good company in a chic-yet-cozy spot.


Top of the Rock
150 Top of the Rock Road, Ridgedale, 417-335-2777
When to Go: Date night with your other half
If sweeping Table Rock Lake views aren't enough to make your heart soar on a date night, then just add a roaring fire to the mix. At Top of the Rock, there are numerous rustic fireplaces to choose from. We like the round one inside Osage Restaurant—you can eat a great meal surrounded by a cozy fire and floor-to-ceiling windows.


Bass Pro Shops
1935 S. Campbell Ave., Springfield
When to Go: After a marathon trip through Wonders of Wildlife
A visit to Wonders of Wildlife can take a few hours, and that's a lot of trekking. We like to pop over to Bass Pro Shops afterward (you can grab a cup of coffee on the way) and plunk ourselves onto the seats outside the huge fireplace near the main entrance. It's always blazing and puts out some serious heat—perfect for warming your toes before the sprint to the car.


The Keeter Center
1 Opportunity Ave., Point Lookout, 417-239-1900
When to Go:  A family outing
On your next trip to the lake with the kids, stop in for a meal at The Keeter Center, then stick around for a little bit afterward. You'll find an impressive floor-to-extra-tall-ceiling stone fireplace and an ice creamery. You can cozy up on the sofas beside the fire and enjoy a creamy dessert with the kids.


Farmers Gastropub
2620 S. Glenstone Ave., Springfield, 417-864-6994
When to Go:  Dinner out with your friends
You have a babysitter and a crew of friends, and it's time for a meal, a beer and good company. The fireplace at Farmers Gastropub is plenty cozy for a cold night, but the pub atmosphere keeps it pleasantly casual. Order one of the stellar burgers, and you can't go wrong.