Style
Brigitte's Wig Boutique Puts Client's Needs First
For 26 years, Brigitte's Wig Boutique has been a beacon for women in 417-land, including Cheryl Ormsby. Since becoming the owner five years ago, Ormsby has taken measures to make each client feel beautiful, no matter the situation.
By Haley Phillips
Jun 2020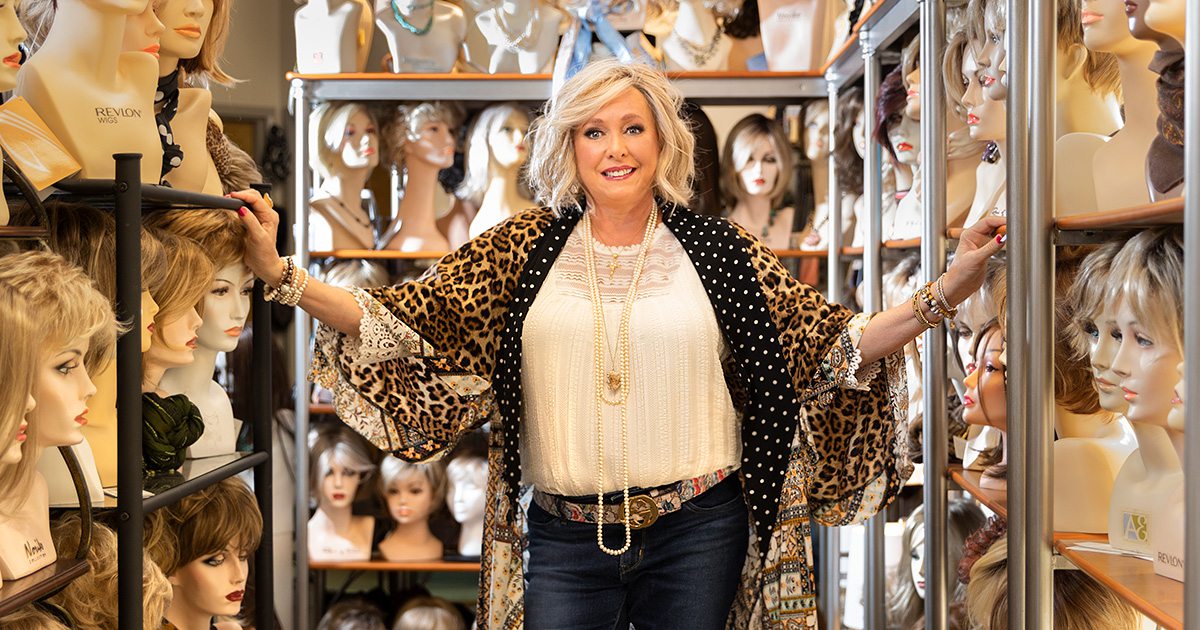 For Cheryl Ormsby, hair loss is a personal matter. Suffering from alopecia, Ormsby was a client of Brigitte's Wig Boutique before she was given the opportunity to buy the business from Brigitte, who had decided to retire at age 73. "I jumped at it," Ormsby says. "I was in real estate and thought, I'll just stay in real estate. But God led me to this, and it's been the biggest blessing." This August marks five years in business with Ormsby at the helm, but she's only just beginning her journey.
From chemotherapy patients to domestic violence survivors to working women, Brigitte's Wig Boutique services a wide range of needs. With such a diverse clientele, it's important that every experience is easy and effortless for customers. "I would say half my clients have never worn a wig before in their life, and this was something new for them," Ormsby says. With expertise, personal experience and a lot of empathy, Ormsby tends to each customer's needs so the client feels confident in her new look. "Once they start wearing it, they're coming back in for a second and a third and a fourth, and they're loving it," Ormsby says.
Inside the store, you'll find more than a thousand wig styles available in 20 different colors, making Brigitte's the biggest wig store in the lower half of Missouri. Ormsby is also the only certified master wig stylist–alopecia specialist in the area. When she first took over ownership, Ormsby reached out to fulfill the medical community's needs and the response was overwhelming. Now, the store services five other states: Arkansas, Kansas, Oklahoma, Texas and New Mexico, to accommodate the needs of patients who are experiencing hair loss. In addition to selling high-end wigs, both synthetic and human hair styles, Brigitte's offers free wig styling and cutting and carries wig accessories like night caps and specialized shampoos. The shop also hosts private events called Wine, Women and Wigs, where you can reserve the entire store for two hours for just $25 per person, and food and wine is provided. If you decide to purchase a wig that night, the $25 will go toward your purchase. If not, you just had a fun night out with your girls.

For many, purchasing a wig might not be on their radar, but whenever the need arises, Brigitte's is ready to make the best of the situation. "One hundred percent, it's about the customer. It's not about us," Ormsby says. "We will sit and listen to someone. If it takes two hours, by golly, it takes two hours. If it takes three visits, it takes three visits. We are there to serve their needs, not our own."