Style
The Do's and Don'ts of Wearing Chambray
Chambray is back on the racks as the easiest way to style-up your favorite looks. Follow these helpful tips from Harem & Co and STAXX on the do's and don'ts of wearing chambray.
By Chloe Sierks
Jul 2020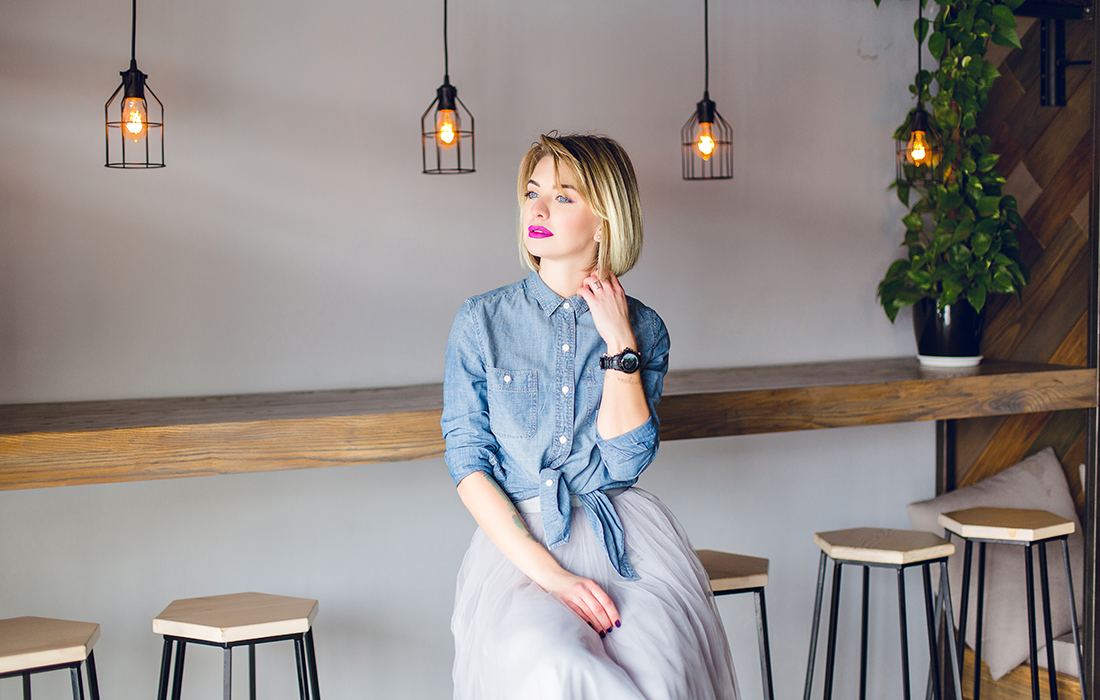 DO: TAKE YOUR LOOK ON THE WATER
"I wear mine unbuttoned—usually purchase a little oversized for this purpose—and use it as a swim coverup at the lake with sandals and a fun sun hat."—Tara Miller at STAXX
DON'T: LIMIT YOURSELF
"Wearing chambray is so easy. It can be tucked into a mini skirt and other bottoms or worn over a t-shirt with leggings. It is so versatile."—Julie Schuchmann at Harem & Co.
DO: DRESS IT UP
"Wear it knotted with a pair of white jeans and some fun summer sandals, or style it with a skirt or unbuttoned over a silk cami."—T.M.
DON'T: FORGET TO TUCK
"If you're wearing something fuller on the bottom, you definitely want to tuck it in so as not to look sloppy"—J.S.
DO: DARE TO BE EDGY
"Pair an oversized chambray top with biker shorts to put an edgier look on it."—T.M.
DO: SPORT THE CANADIAN TUXEDO
"Throwing it back to the infamous Britney Spears and Justin Timberlake look of wearing all denim. If you're going to wear denim on denim, make sure they are contrasting colors or shades. Like dark-wash pants paired with a light-wash top."—J.S.

DO: GET TRENDY
"[Chambray trends] this summer are the lighter washed denims. An acid wash or stain is going to be very popular as well as color denim."—J.S.

DON'T: WORRY ABOUT THE TEMPERATURE
"During the summer months when it's blazing but icy cold indoors from the AC, a chambray shirt or jacket is light enough to throw over your shoulders."—J.S.


DO: PAY ATTENTION TO ACCESSORIES
"If you're doing the denim on denim thing—which is completely acceptable, if executed correctly—do not use denim accessories. There is such a thing as too much denim."—T.M.

DON'T: FORGET ABOUT FALL
"You can wear it with faux leather pants/leggings and heels in the fall with lots of layered gold jewelry."—T.M.

DO: EMBRACE A RELAXED LOOK
"Generally, we're going to wear [chambray] more casually, and as we're expecting things to shift to a more casual atmosphere, it fits right in."—J.S.

DON'T: GET CAUGHT IN THE COLD
"[When it gets colder out,] layer a chunky sweater over the chambray top."—T.M.