Style
Elevate Your Outfit with a Statement Necklace
Mother and daughter designer duo channel modern art and give back in their jewelry line Sylca Designs, available at The Market in Springfield and Fashion House in Branson.
Written & Styled by Heather Kane Kohler
Jun 2020
Little works of art add unique style to even the most basic of outfits. Best of all, with every Sylca jewelry purchase the company donates a percentage to Kiva, an organization that helps Filipino women in need.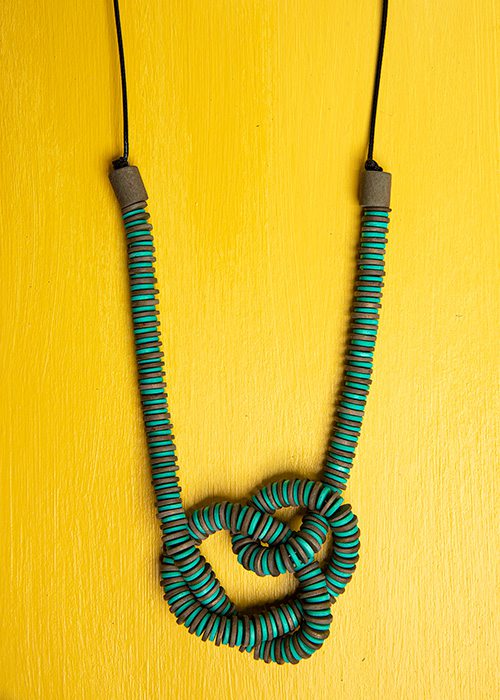 Sylca, teal beaded knot necklace, $44 at The Market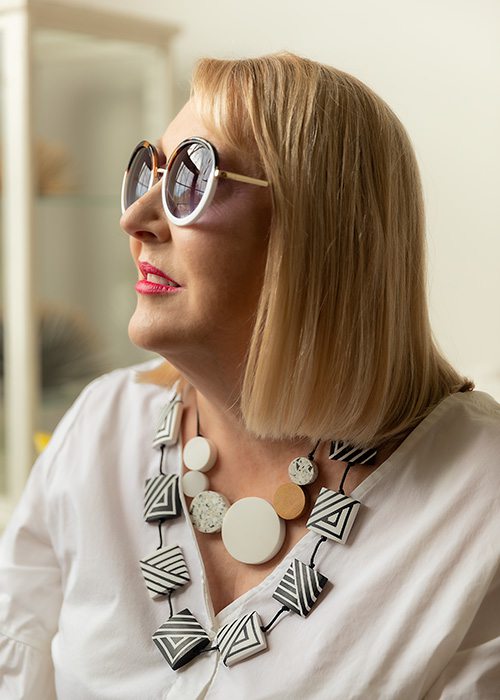 Model Brenda Kane is wearing Sylca black and white square beaded necklace, $60 at The Market, and Sylca neutral circle necklace, $39 at Fashion House. Glasses are stylist's own.
Purchase Photo
Photos by Brandon Alms