Travel
Getaway Weekend to Arkansas Wine Country
In a five-mile stretch near Altus, Arkansas, there are more than 100 wines to sample, making this charming town a great getaway.
By Juliana Goodwin
Sep 2023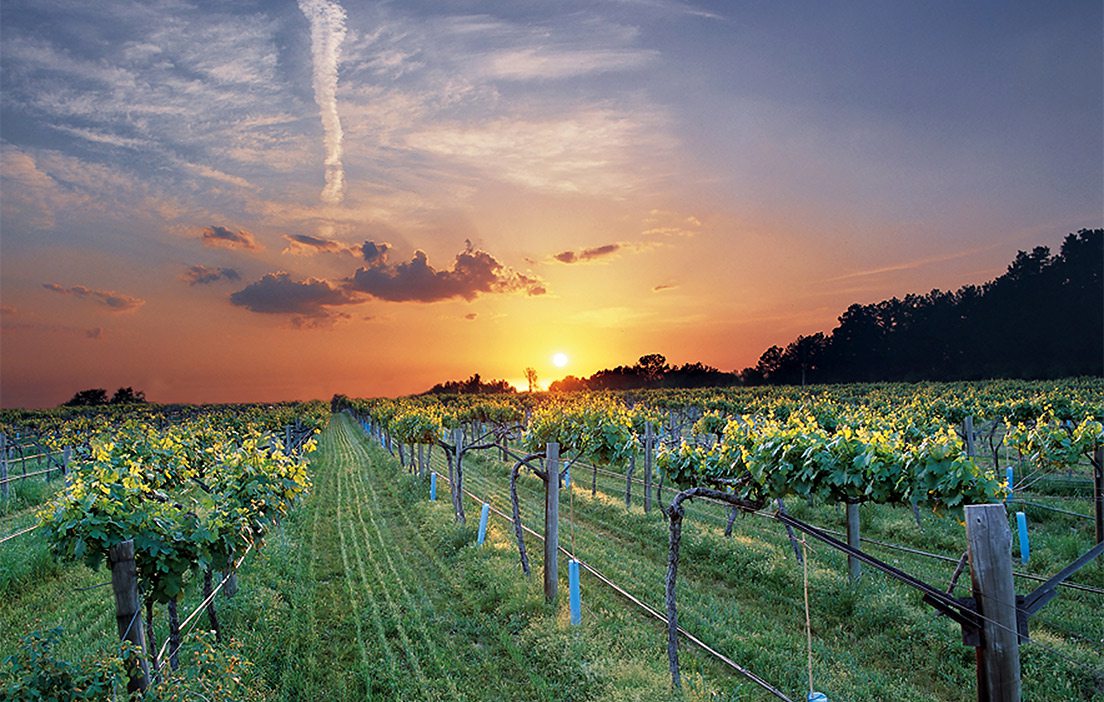 Arkansas Wineries
Post Familie Winery was founded by Jacob Post in 1880, and is still in the same family. The modern tasting room is a great spot to sample their big variety of wines. From Muscadine to Moscato, there are plenty of sweet choices but some dry ones, too. The Blue Parachute is one of their signature wines. It is a lightly effervescent, Riesling-style wine that is fruity and lightly sweet.

Mount Bethel Winery has been around since 1956 and the owners are descendants of the Post family. They produce dry options like Cabernet Sauvignon, Chardonnay and Merlot, but also have fruit wines and port. Tastings are free.

Wiederkehr Wine, Wiederkehr Village was founded by Swiss immigrant Johann Wiederkehr in 1880 and is a fifth-generation operation. Tastings are free and held in the Swiss Alpine-inspired building at the mahogany tasting bar from the 1800s.
Norton lovers should visit Chateau Aux Arc Vineyards and Winery, which boasts a variety of Cynthiana—another name for the Norton grape. This winery also grows and produces its own Chardonnay. The vineyards are planted in front of the European-inspired building and tasting room, which has a patio where you can sit outside and enjoy a glass or bottle. 
Dionysus Wine & Brew LLC is a smaller winery where you'll find Sauvignon Blanc and California Red Blend of Cabernet Sauvignon, Zinfandel and Syrah. The winery also sells beer and wine-making supplies.
Where to Eat
Weinkeller Restaurant is listed on the National Register of Historic Places. It is housed in the original hand-dug wine cellar at Wiederkehr Wine Cellars. The menu features traditional Swiss fare. The ambiance is dark and cozy. Try the quiche Lorraine and the Swiss onion soup. Reservations are recommended.
For a farm-to-table experience, try The Trellis Room located at Post Winery. This restaurant features fresh produce, so the menu changes based on what is in season. This is an excellent option for a lighter meal, but save room for the popular homemade dessert.
Places to Sightsee 
St. Mary's Catholic Church is a 1902 Roman Basilica–style church listed on the National Register of Historic Places. It was erected from sandstone dug from the hillside on which the building sits. The stonework was completed by masons from St. Louis. Stop by to see its stained glass, paintings and ornate gold leaf work. 
Where to Stay
Dionysus Wine & Brew has camping, RV hookups and a yurt. The yurt includes a shower, vanity, wet bar, microwave. refrigerator, air conditioner, skylight, queen-size bed and futon. You can also stay at Grape Country RV Park which is nestled on 26 acres in wine country, surrounded by vineyards. Full RV hook-ups 20, 30 and 50 amp electric. Water and sewer at each site. Cash or check only. Nice quiet location with nearly a mile of walking trails. Lodging is limited in Altus but there is a yurt available for rent. Your next best bet is to find an Airbnb in Ozark, Arkansas.