Travel
Take a Day Trip to Crane
You don't always need a big, bustling city center to find things to do on a day trip. 417-land's own Crane proves it with places to eat, shop and stroll.
By Jamie Thomas
Sep 2020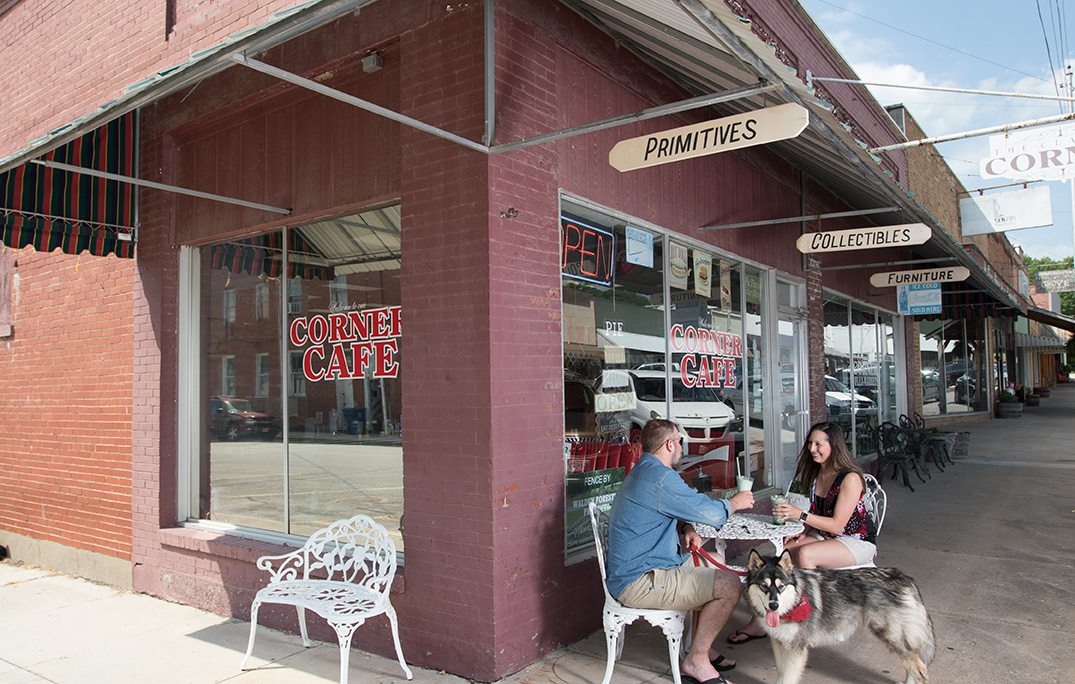 Hickory Grove Cafe
206 Main St., Crane, 417-723-0213
Sitting right on Crane's Main Street is Hickory Grove Cafe, a cute and cozy little eatery dedicated to home cooking and creating a warm, welcoming atmosphere. Treat yourself to one of the cafe's specialties like the savory garlic butter-smothered shrimp. 
Primitive Merchants
214 Main St., Crane, 417-818-8958
If you're in mini-shopping spree mode, then Primitive Merchants on Main Street has its own selection of furniture, decor, boutique clothing and accessories, too. You can also get custom items and bouquets made for a special personal touch. Now that's an all-in-one shop!
Spring Creek Pizza and Cafe
306 W. Rose Ave., Crane, 417-723-0226
Open at 6:30 a.m., Spring Creek Pizza and Cafe is a great place to start your trip to Crane with a three-egg omelette or hefty hamburger steak breakfast. Spring Creek also offers daily lunch specials like chicken fried steak, along with pies, ice cream sundaes and more sweet treats to make you feel guilty (but not guilty enough to not eat them).
Peddler's Junction Flea Market & Decor
218 Main St., Crane, 417-229-3607 
It wouldn't be a Neighborhood Stroll without some antiques, would it? Peddler's Junction Flea Market and Decor is located on Main Street, just a short walk from Spring Creek Pizza and Cafe. The store offers a plethora of antiques, collectibles, unique finds and vintage wares. Perfect for hunting for home decor or eye-catching gifts.
Crane City Park
S. Main St., Crane
Crane City Park offers a picture-perfect opportunity for some strolling selfies to round off your day, especially with waters of Crane Creek flowing gently nearby. For a snapshot of some history you can also pose in front of the Missouri Pacific Lines train carriage.