Travel
Getaway to Fayetteville
From historic state parks to nearby hiking hotspots and eclectic, independent stores, Fayetteville in northwest Arkansas has more unique offerings that you might think.
By Jamie Thomas
Jan 2021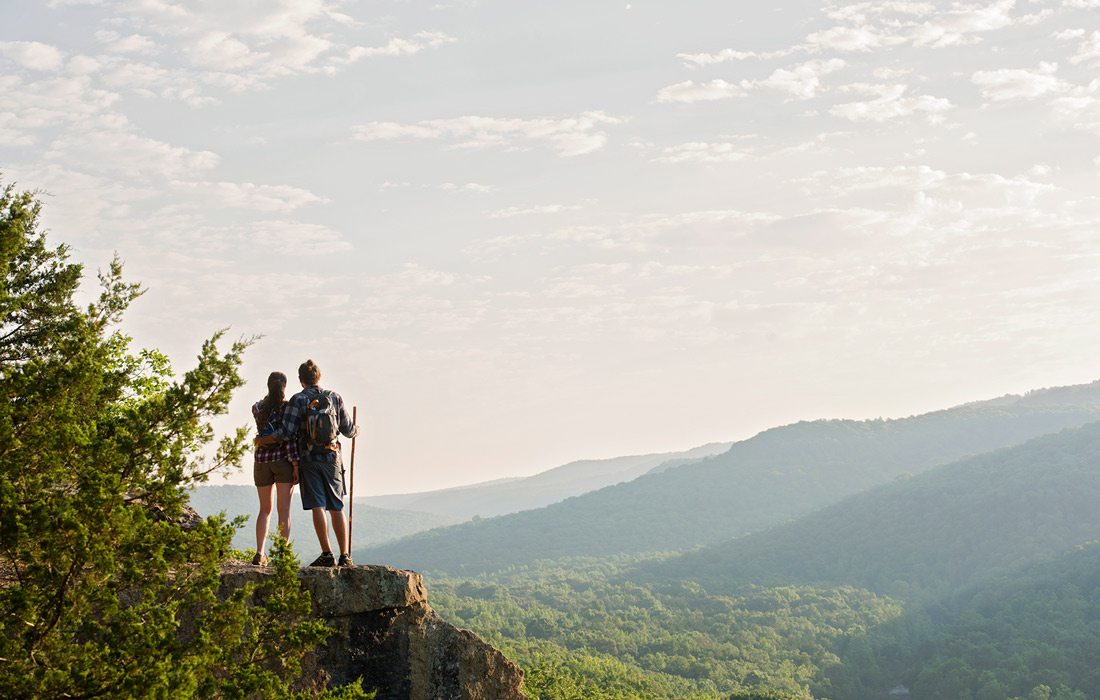 The massive Prairie Grove State Park (506 E. Douglas St., Prairie Grove, 479-846-2990) spans more than 900 acres. The area was the last place in northwest Arkansas to see battle during the Civil War. Now, the land hosts reenactments (only in December of even-numbered years) along with displays and exhibitions of Civil War history. Admission is free, but bandstands and other on-site venues are also available to rent.
If you're less into Civil War history and more into hiking and sight-seeing, visit nearby Devil's Den State Park (11333 West Arkansas Hwy. 74 West Fork, Arkansas, 479-761-3325). Wood and stone structures throughout the park match the natural surroundings and create the perfect rustic getaway feel—and the views are wonderful. If you'd rather bike than hike, come back in the spring for the Ozark Mountain Bike Festival.

If you want to stick to Fayetteville proper, downtown Fayetteville boasts its own greenery in the square gardens, along with a variety of stores, boutiques and places to eat. Not far from the main square is Vetro 1925 Ristorante (17 E. Center St. Fayetteville, 479-966-4649), an Italian eatery with a modern sensibility, cozy atmosphere and a focus on simple, full Italian flavors. The perfect place to eat on a weekend getaway.