Travel
Getaway to Sedalia
Celebrate Missouri's bicentennial this month with a trip to Sedalia for the Missouri State Fair.
By Katie Pollock Estes
Jul 2021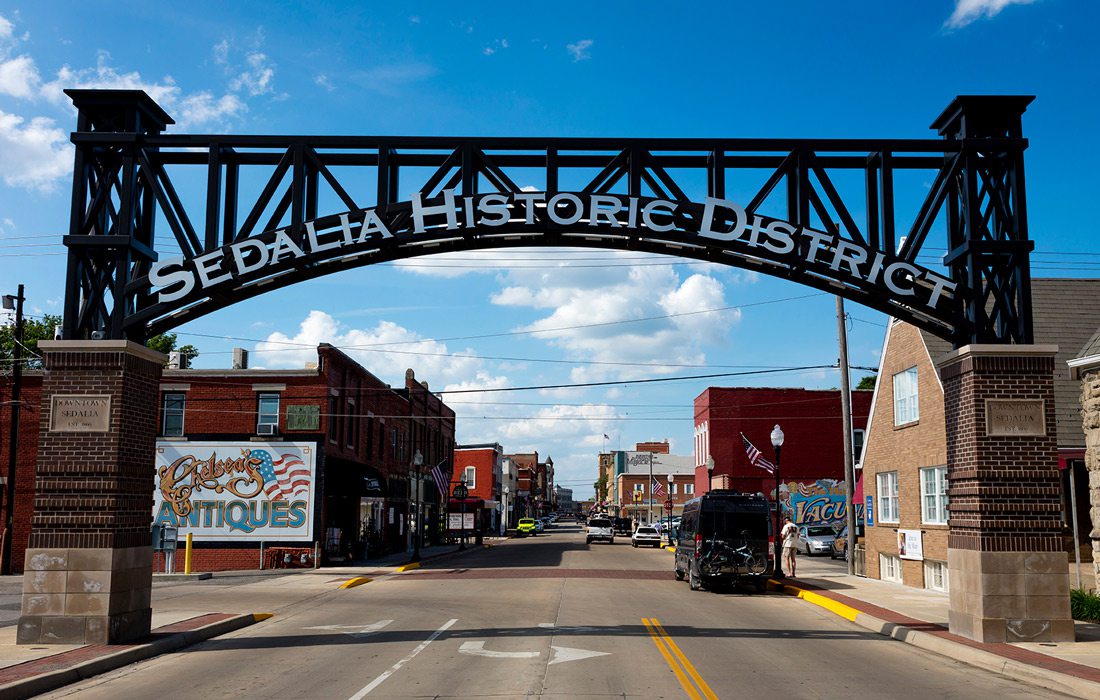 1. Go To the fair
The Missouri State Fair (mostatefair.com) takes place this month from August 12 to 22. There are concerts (like The Beach Boys), livestock events (pig races!) and fair faves like carnival rides and so much fried food on a stick. And when they've had their fill of rides and midway games, kids will get a kick out of seeing the sea lion show.
2. Gobble Up a Guber Burger
Sedalia is known for its signature "guber burger," a beef patty topped with melty peanut butter served on a bun with classic burger toppings. It was invented at the now-defunct Wheel Inn Drive-In. Today, you can get it at Goody's Steakburgers (901 S. Limit Ave., Sedalia). Sound like an odd combo? We tried it, and we have to admit it's pretty tasty!
3. See Beautiful Artwork
If you're in the mood to browse some interesting exhibits, the Daum Museum of Contemporary Art (daummuseum.org) features collections of paintings, drawings, sculpture and more from the middle of the 20th century. You can find the work of familiar artists in the museum's bright exhibition spaces, like Andy Warhol, Dale Chihuly and more.
4. Book an Historic Stay
If you're visiting the fair, you probably want to plan to spend the night in Sedalia. Head to Hotel Bothwell (hotelbothwell.com). The historic property has been serving guests since 1927, and its Ivory Grille Restaurant that was renovated last year serves a large menu of steaks, seafood, pasta and more.
5. Stroll Through Downtown
Pop into a few shops and restaurants downtown by taking a walk through the Sedalia Historic District, also known as The Avenues (theavenuessedalia.com). In this district you'll find good eats, antiques and local boutiques along with Hotel Bothwell, all of which make the stroll back to your lodging even more fun.