Life
Take a Trip to Weston
Located 30 minutes north of Kansas City, Weston has all the charm and small-town fun your family needs for a memorable holiday weekend, whether it involves outdoor winter fun, creative dining venues or old-timey strolls around historic downtown.
By Katie McWilliams
Dec 2021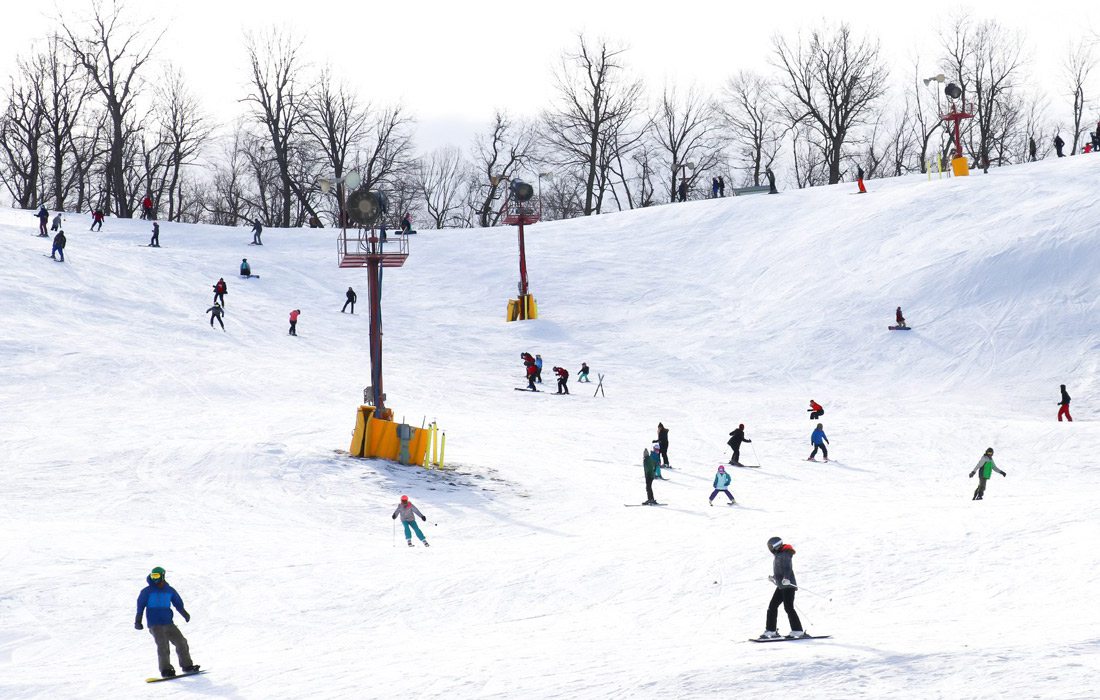 1. Pick Out a Tree
Take your family on an adventure to the countryside at Fulk's Christmas Tree Farm (23400 Hwy. 92, Platte City), opening the Friday after Thanksgiving for their 2021 season. If you don't feel brave enough to cut down your own scotch pine, the farm offers a wide selection of pre-cut fir trees shipped directly from Michigan. The distinctive Red Barn Shop is filled with all the fresh wreaths, garland and accessories you need.

2. Bring on the Cheese
Gather for a picnic in the car and visit Green Dirt Farm Creamery (1099 Welt St., Weston). The cafe features dressed up sammies like the fan favorite "Ruby, Don't Go Bacon My Heart" and "The Woolly One" for the kiddos. For the indecisive, order one of their colorful cheese and charcuterie boards to snack on for the rest of the trip. After you've satisfied your cravings,  tour the farm to see where the deliciousness begins.
3. Take a Snowy Ride
Your family will love exploring Platte County's very own Winter Wonderland at Snow Creek (1 Snow Creek Dr., Weston), which opens on December 18 and stays snowy all season long. The scenic bluffs provide an epic backdrop for testing your skiing or snowboarding skills. For a less technical but still thrilling ride, stop by Tornado Alley Tubing Park, a 700-foot slope any penguin would dream of. 

4. Indulge in Southern Staples
Step out of the chilly outdoors and into Tin Kitchen Southern Smokehouse housed in the charming former Rumpel Hardware building (509 Main St., Weston). You can watch the Christmas shoppers rush by on downtown Weston's Main Street while feasting on slow-smoked barbecue meats and Southern-style side dishes. Try the sweet glaze on St. Louis-cut spare ribs, or spice up your order with a savory side of beans.

5. Visit Historic Homes
Nothing says Christmas more than brilliant light displays lining residential streets. On December 4 and 5, Weston will bring back their Annual Candlelight Homes Tour, opening local Victorian homes and churches to the public and enlivening their rustic features with yuletide decor. The kids can keep an eye out for Santa as you stroll through illuminated Main Street for last-minute stops at the town's cozy boutiques.