Travel
Getaway to Helena, Arkansas
Helena, Arkansas is home to the King Biscuit Blues Festival, one of the nation's largest blues festivals, which lasts several days and encompasses many events. But there are many other reasons to visit this city.
by Juliana Goodwin
Oct 2019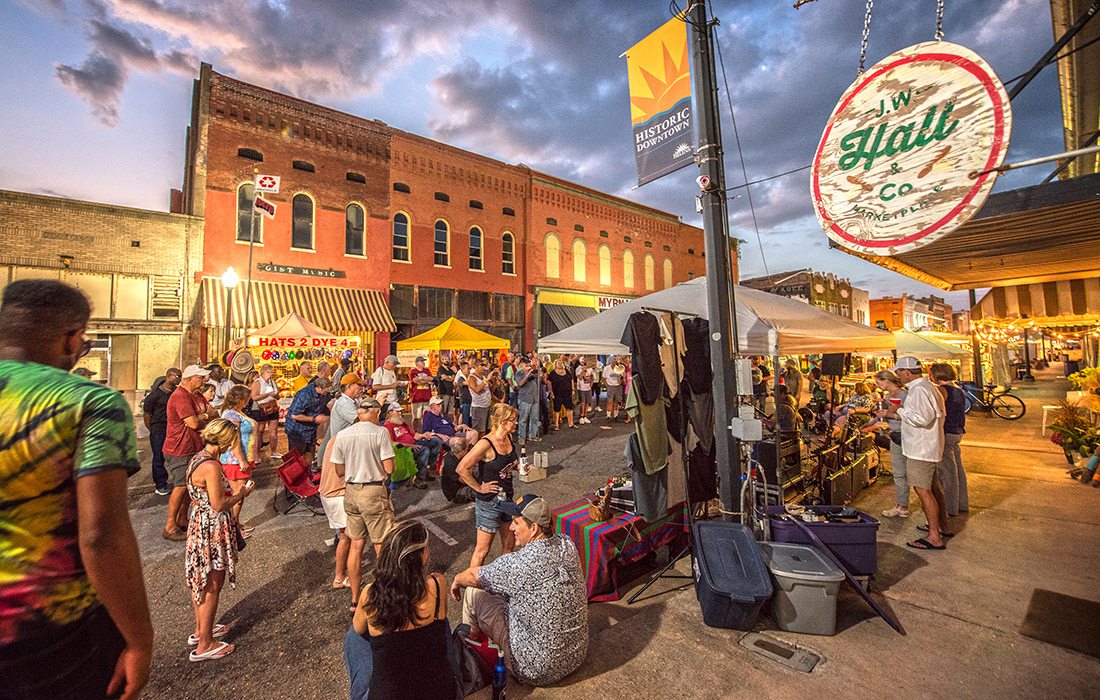 Don't Miss the King Biscuit Blues Festival
Held every October since 1986, the King Biscuit Blues Festival attracts throngs of blues-lovers from around the globe. During the multiday celebration, there are five stages, a 5K, Tour da' Delta bicycle race, KC-sanctioned barbecue contest, vendors and fun events such as Bloodies & Biscuits (blues, a Bloody Mary and a biscuit bar—does it get any better?).
The festival is named for King Biscuit Time, the longest running American radio show in history, which was broadcast from Helena beginning in 1941. Sponsored by King Biscuit Flour, it's credited with helping spread the Delta Blues upriver to Memphis and Chicago. This year's headliners include G-Hope Choir, Delbert McClinton, Mr. Sipp "The Mississippi Blues Child," Oxford Allstars, Kaiser Singers and Kenny Wayne Shepherd.
Don't miss the symposium, where blues legends and promising musicians are interviewed by award-winning journalists Roger Stolle and Don Wilcock. Guests include Jimmy Burns, Jerron "Blind Boy" Paxton, Frank "Guitar" Rimmer, Jontavious Willis, Dick Waterman, Bob Margolin, The Cate Brothers and Kirk Fletcher.
Ride in the Tour da' Delta
Tour da' Delta takes place October 12 and has 65-mile, 35-mile and family rides and gravel rides ranging from 12 to 35 miles. Riders receive a one-day pass to the blues festival and can be sure to ride past gorgeous scenery. 
Visit The River Park
The River Park has a boardwalk that goes to the Mississippi River. Along the way, pause to read the interpretive panels that explain the local ecosystem and Civil War history. Seven Confederate Generals were from Helena, but the city explores other aspects, including the African American experience. The park features a 60-foot boat ramp, one of the largest public access ramps on the lower Mississippi, and there's great catfish fishing nearby.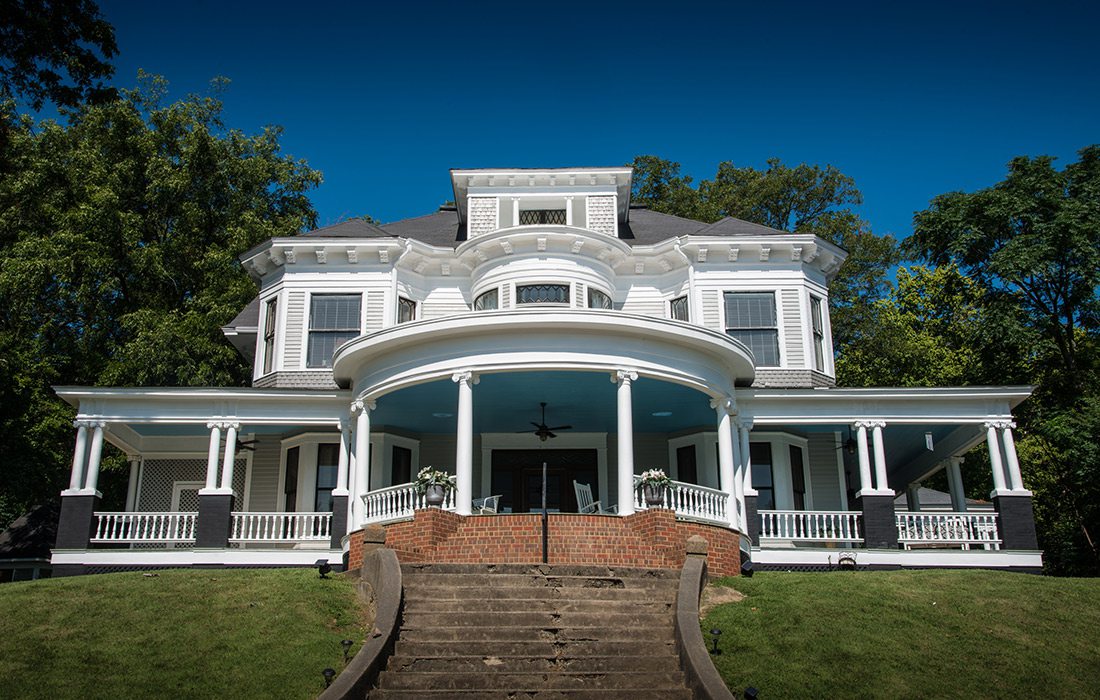 Where to Stay
Edwardian Inn Bed & Breakfast boasts exquisite antiques including two French Drop Chandeliers in the foyer from 1915. The home was built in 1904 by Willian Short, who made his fortune in cotton, and was restored in the 1980s. The rooms are named for Civil War Generals, and you can read the history of each room on the website. There's oak paneling, wood carpeting from Germany and stunning craftsmanship throughout.
There are a variety of accommodations on Airbnb; Isle of Capri Hotel & Casino in Lula, Mississippi, offers shuttles to and from the festival. Find more lodging information here.
Where to Eat
Southbound Tavern is a popular casual dining spot. The menu is plentiful and includes pizza, burgers, seafood, steaks, lots of fried options, Southern fare and even a watermelon martini. If you're craving something meaty, this is your place—take your pick of a ribeye, filet, meatballs and more.
Bailee Mae's Eats is a modern restaurant with a farm-to-table concept. The menu changes weekly and has excellent brunch options. Reservations are highly recommended.