Travel
Hot Tips for Hot Springs, Arkansas
Hot Springs, Arkansas offers plenty of shopping, dining and historic spas to help you relax.
By Jamie Thomas and Michelle Lewis
Feb 2023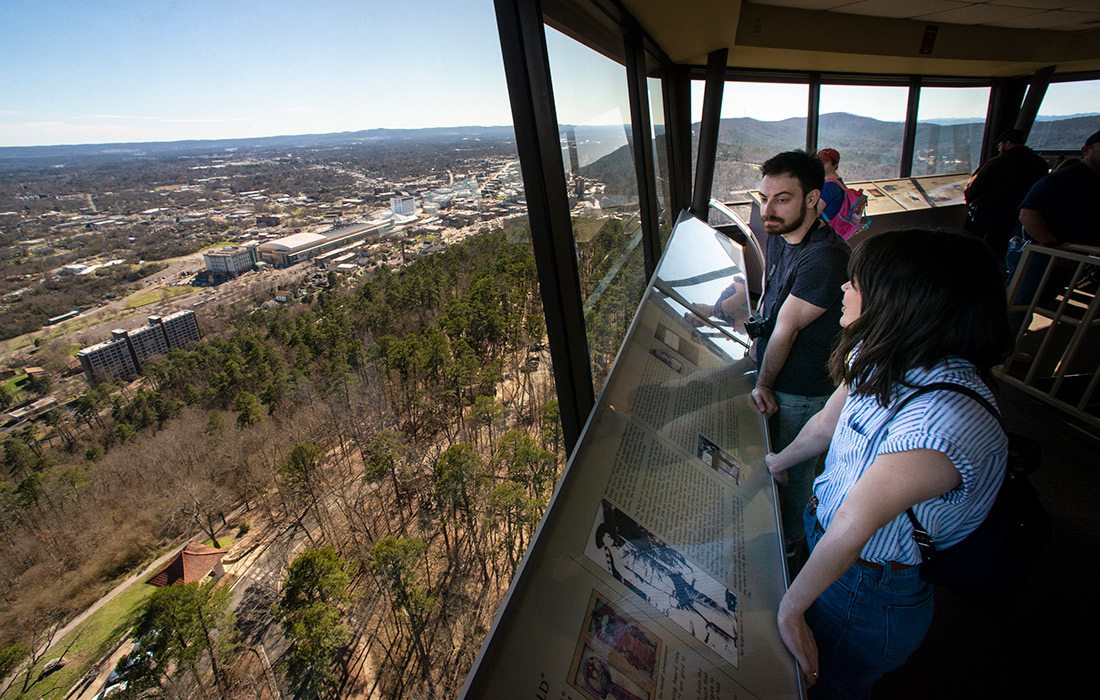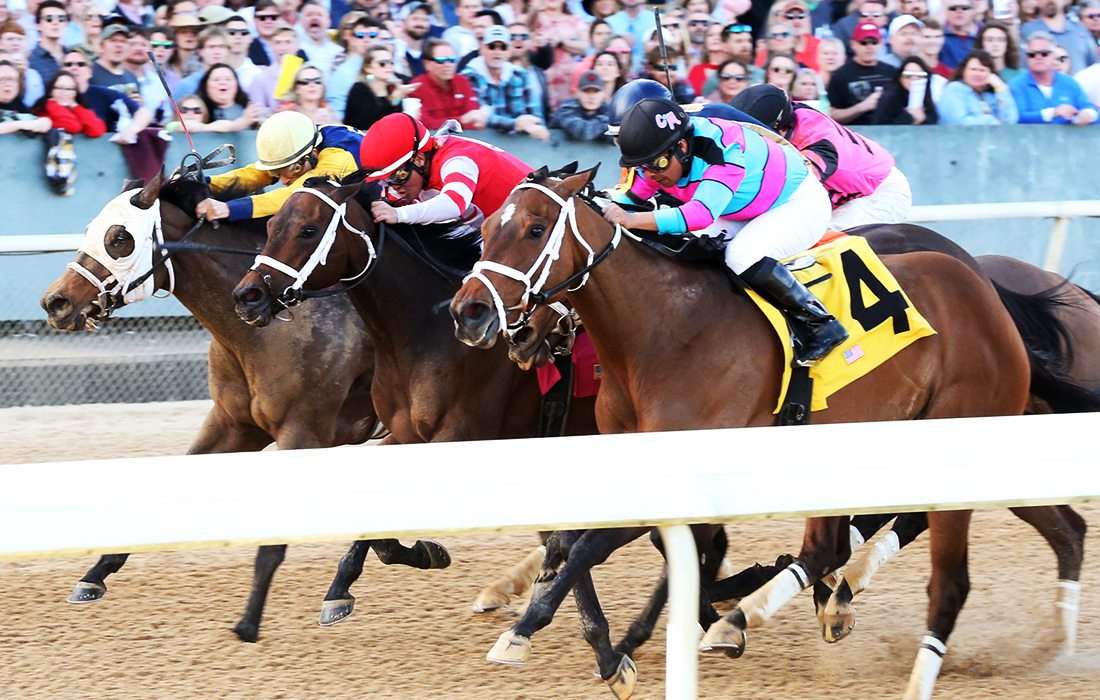 Oaklawn Racing Casino
Located just outside of Hot Springs in Arkansas is the Oaklawn Racing Casino (2705 Central Ave., Hot Springs, 1-800-OAKLAWN). Oaklawn is home to the Arkansas Derby and Racing Festival of the South. While the Arkansas Derby Day for 2021 isn't until April 10, prep races are held starting the end of January, so you can still experience the thrill of the race with smaller crowds (or start planning now for a later-in-spring excursion). Oaklawn also features a 12,000-square-foot casino, so you can step up to the roulette table if horse-racing isn't your thing. Check the website for details on attendance limits, precautions and schedule updates.
The Winery of Hot Springs
The Winery of Hot Springs has two locations, the winery itself (1503 Central Ave., Hot Springs, 501-623-9463) and Bathhouse Row Winery (220 Central Ave., Hot Springs, 501-620-4880). With grapes from a variety of locations, The Winery offers everything from muscadine to strawberry wine. Wine tastings are free, too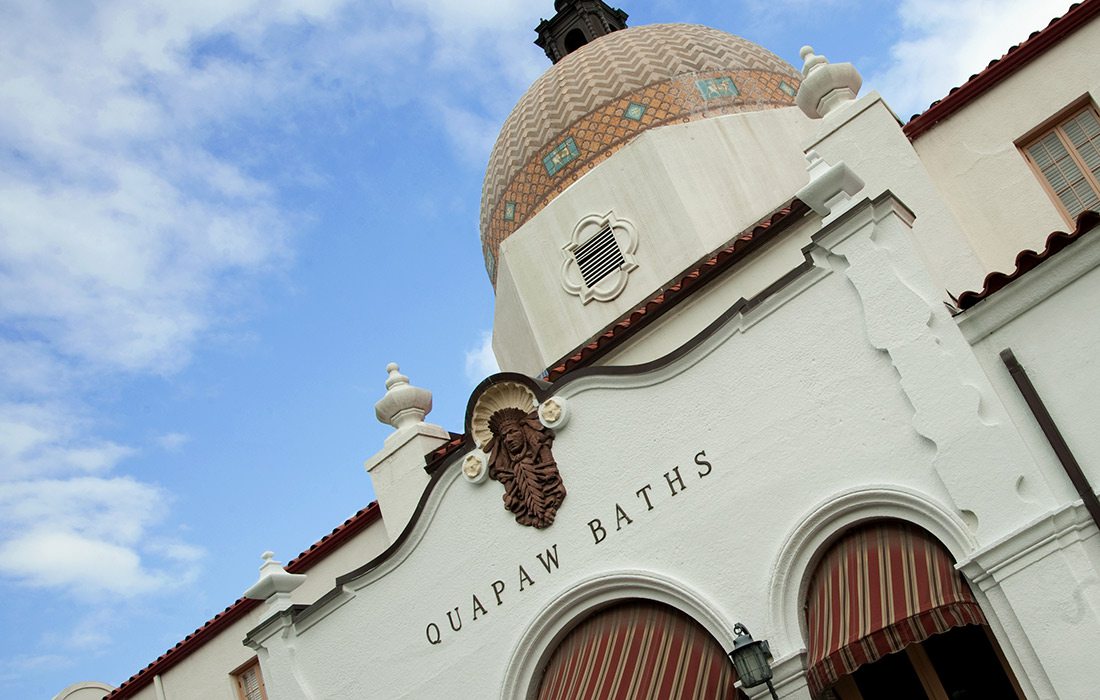 Historic Spas
Hot Springs is named after the area's naturally heated springs, and you can enjoy the benefits of thermal baths on Bathhouse Row. Among the historic buildings offerings luxurious spa services are the Quapaw Baths & Spa (413 Central Ave., Hot Springs, AR; 501-609-9822) and Buckstaff Bathhouse (509 Central Ave., Hot Springs, AR; 501-623-2308), which has been open since 1912.
Kollective Coffee+Tea
Kollective Coffee+Tea (110 Central Ave., Hot Springs, AR; 501-701-4000) offers breakfast, lunch and dinner options with lovingly crafted coffee and teas. This is a must-stop if you think of coffee as more than just fuel for getting through the day. Choose from dishes both healthful and sort of healthful, and you'll have enough energy for all that relaxing back at the spa.
Sunset and West Mountain Walking Trails
Want to take in some spectacular views? The Sunset Trail and West Mountain Trail offer just that. Be prepared; these are some lengthy trails, but if you're up for a trek, the views are well worth it.
One-of-a-Kind Meal
You won't want to miss what's brewing at Superior Bathhouse Brewery. As the only brewery inside of a National Park, Superior Bathhouse Brewery is the only brewery to use thermal spring water as the main ingredient. With 18 beers on tap, there is a constant stream of new beers ranging from the classics to the unconventionals.
Spend the Night
Experience luxury as you unwind at The Waters. After the historic building fell into disrepair, detailed renovations were done to restore its former glory. This boutique hotel holds 62 rooms, each of which is true to the building's history. Rooms highlight local artists and artisans through decor and complimentary products provided to each guest.
Hot Springs, AR Trip Information
Destination
Hot Springs, Arkansas
Reason to Go
Rejuvenating hot springs and some local history
Trip Length
A long weekend to make the most of all the local shopping and spas
Who to Bring
Anyone you know who needs a relaxing spa getaway
Travel Time
4 hours and 40 minutes each way
Send Us Your Where's 417 Pics!
Bring 417 Magazine along for the ride on your next adventure—whether you're traveling or exploring close to home. Take a snapshot with the magazine and send us a copy for a chance to see yourself in an upcoming issue!