Travel
Visit P. Allen Smith's Moss Mountain Farm While in Roland, AR
Nestled in the heart of Arkansas is Roland. Just an hour from Little Rock, Roland is surrounded by beautiful landscapes that are a must-visit for hikers, climbers and anyone looking for a forested fall getaway.
By Jamie Thomas
Sep 2020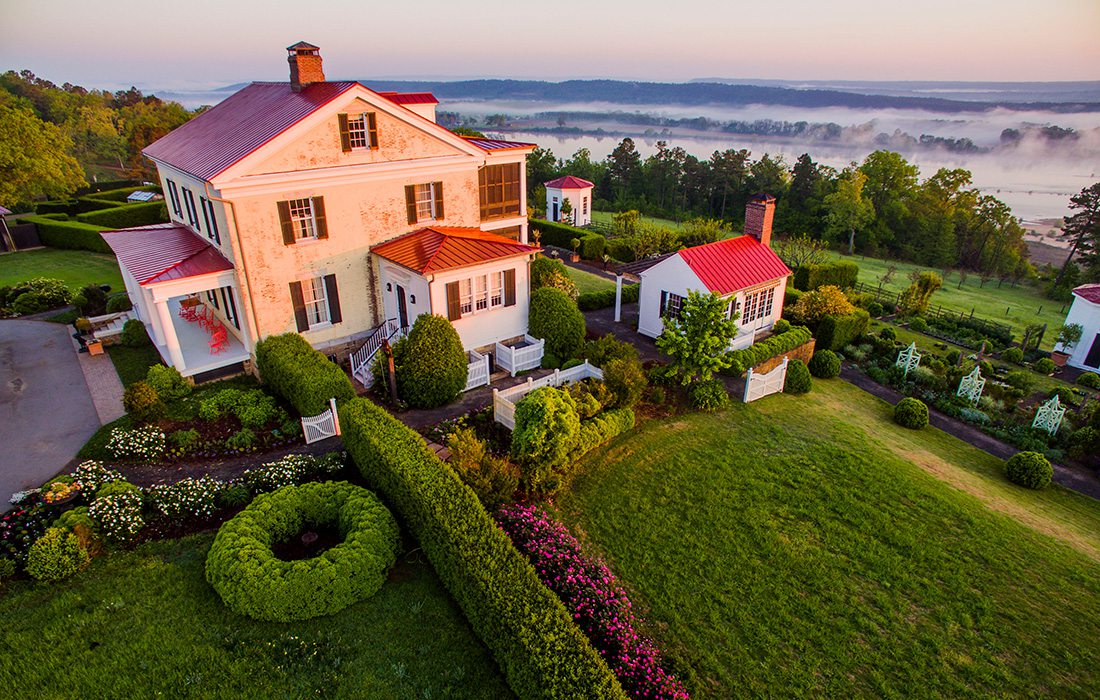 Moss Mountain Farm
One location in Roland gives avid gardeners and nature-lovers every reason to want to visit the town. P. Allen Smith's Moss Mountain Farm (1722 S. Broadway, Little Rock, Arkansas, 501-376-1894) offers public and private tours of the gardening guru's three-story Greek Revival­­–style home and the grounds around it, the farm is a spectacular estate looking over the Arkansas River. Smith himself gives talks on select public tours and often attends private tours.
Pinnacle Mountain State Park
Just outside Little Rock, the prominent peak of Pinnacle Mountain is surrounded by Pinnacle Mountain State Park (11901 Pinnacle Valley Road, Roland, Arkansas, 888-287-2757), a gorgeous, 2,356-acre forested expanse with spectacular views, diverse flora and fauna, and a variety of activities like rock climbing, fishing, hiking and even star-spotting trails. Set up your camp at nearby Maumelle Park (9009 Pinnacle Valley Rd., Little Rock, Arkansas, 501-868-9477) to sleep under those same stars.
River Bottom Winery at BoBrook Farms
BoBook Farms is home to River Bottom Winery (13810 Combee Lane, Roland, Arkansas, 501-519-5666). Sip on a selection of sweet, semi-sweet and dry wines made with apples, mangos, peaches, watermelon and more while you graze from meat and cheese trays and enjoy live music, crafting classes and the beautifully bucolic surroundings. The farm also has a pumpkin patch, with guest appearances from the resident farm animals.