Travel
Walking in Waynesville
A small town with plenty of charm, Waynesville is home to history, culture, good food and a big rock painted to look like a frog.
by Jamie Thomas
Jan 2021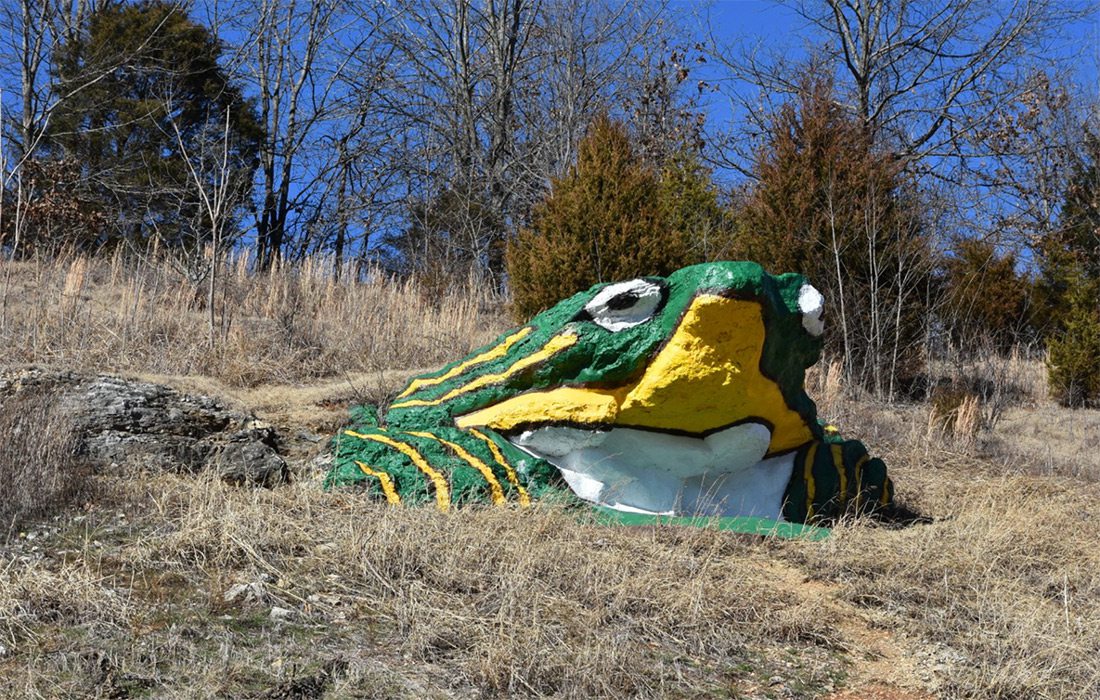 107 B, Historic 66 East Waynesville, 573-528-1292
Waynesville is also home to the Route 66 Community Art Gallery. The gallery displays and sells locally made art, and it also offers a handful of art classes from glass ornament painting to mixed media. The gallery is currently open Fridays and Saturdays from 10 a.m. to 5 p.m.
115 N. Benton St., Waynesville, 573-774-4995
Taking a day trip is the perfect opportunity to pick up a unique gift or tchotchke for yourself or someone else that you might not find anywhere else. Gift baskets, jewelry, mugs, ornaments, snacks, sweets and even something a little more boozy—you'll find it (or something like it) at Just Because Gift Shop.

599–799 U.S. Route 66, Waynesville
A lot of days out and strolls are all about places to stop for a selfie. But, if you ask me, the stranger the selfie the better. Rather than just a pic of your plate when you stop for lunch, why not find something more unusual to pose with? Waynesville has just what you need with Frog Rock. It's exactly what it sounds like, and it sits just off of Route 66.
216–498 Olive St, Waynesville, 573-774-6171
Sit back in the beautiful, peaceful surroundings of Roubidoux Park, or take a longer stroll to the nearby Roubidoux Creek Conservation Area for a relaxing walk and a few (non-frog related) photo-ops. Roubidoux Creek, which runs through the area, is a popular spot for trout fishing, too.

2648, 318 U.S. Route 66, Waynesville, 573-774-0135
Hoppers Pub in Waynesville is the original location of the pub, joined by a second in Rolla in 2018, and offers a laid-back atmosphere that's perfect for ending your day trip. Burgers, sandwiches, wraps and other pub food favorites accompany an extensive drink menu.