Travel
Winter Getaway to St. Louis, Missouri
Everyone wants to stay warm with indoor fun when it's chilly out, but that doesn't mean you have to stay in town. This year, take a short trip to St. Louis to find unforgettable indoor experiences.
By Michelle Lewis
Jan 2023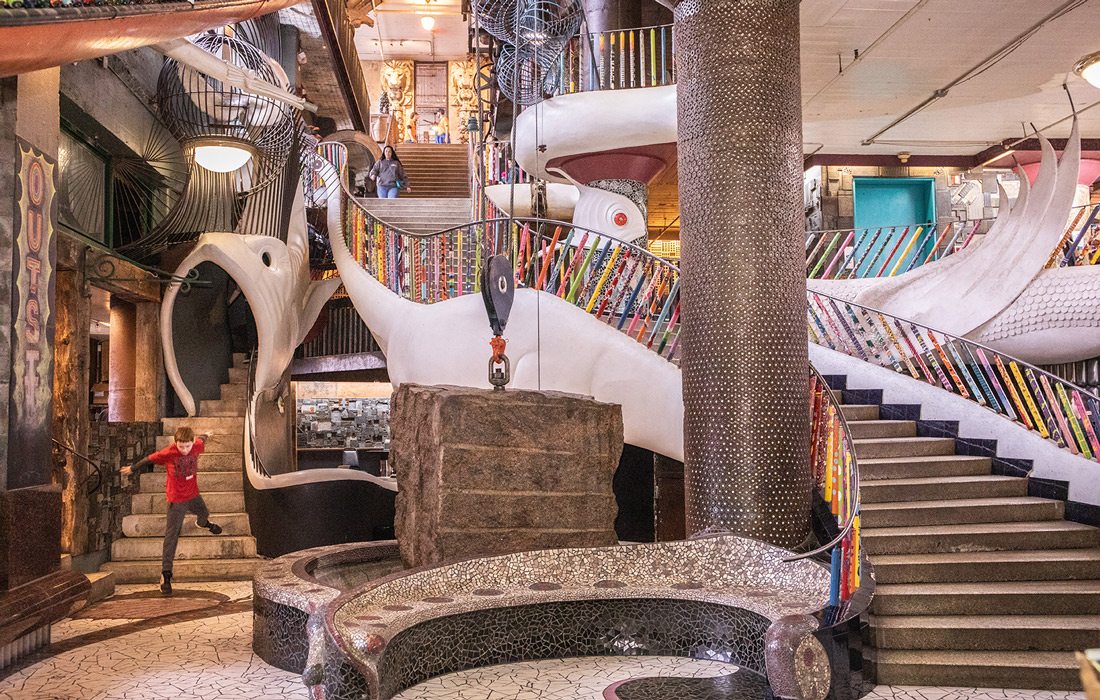 3660 Market Street, St. Louis, 314-282-2720
Filling 250,000 square feet in a historic building, the Armory is unlike any other entertainment venue. The space features a two-story slide, one of the largest video screens in the city that plays sports and other entertainment and a variety of games including table tennis, Snookball and horseshoes. 
750 N. 16th St., St. Louis, 314-231-2489
The fun that the City Museum offers is not just for kids. The entire building is an evolving art installation that holds features that double as a playground. With a total of over 30 slides, anyone of any age can find a slide for them. Visit the 19th century cabin on the first floor that holds a full bar. 
910 W. Port Plaza Drive, St. Louis, 314-548-2876
Whether you want to watch a game or hang out, Westport Social provides a fun and friendly atmosphere for any meal. Westport Social is more than just the menu though; the lounge provides friendly competition with a variety of indoor games including bocce ball and hoops. But note after 4 p.m. the restaurant becomes 21+.
405 N. Euclid St., St. Louis, 314-449-1742
End your day of fun slinging pinball machines and throwing skee balls at St. Louis' Arcade Bar. Up-Down features more than 60 arcade games from the '80s and '90s, Nintendo 64 gaming and life-size Jenga. When you end up wanting a late snack, the bar serves house-made pizza with unique toppings. 
701 S. Bell West, Belleville, Illinois, 618-236-2101
While not technically in St. Louis, we think The Edge's status of holding the largest laser tag arena in the world makes it worth the visit while you are in the St. Louis area. At 14,000 square feet, Laser Rock is unlike any other laser tag adventure you've ever experienced. Feel like a kid again as you race through swirling fog.