Weddings
Andrea Estes and Keaton Patterson's Family-Focused Wedding Day
That Keaton's uncle was the officiating pastor was just one familial touch at this Marshfield couple's special ceremony.
By Hanna Flanagan
Jan 2019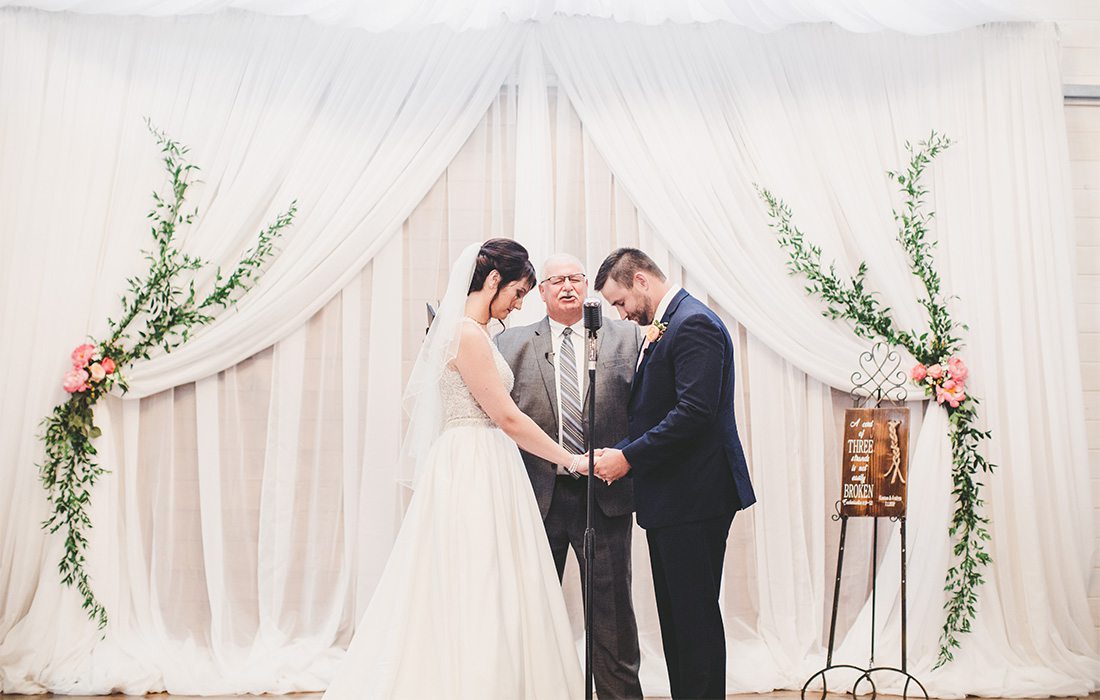 Although Andrea Estes and Keaton Patterson attended the same high school, they're not technically high school sweethearts. The two never dated or even talked until after college when they connected online. Still, their small-town love story is much like an episode of Friday Night Lights. These newlyweds live in Marshfield where Andrea is a cheerleading coach and Keaton is a football coach. Andrea says she and her husband share a passion for kids and giving back to their community through education. Aside from coaching, Andrea is a middle school guidance counselor and Keaton is a middle school science teacher. When they first met in 2016, Keaton was teaching in
Versailles. 
After about a year of long-distance dating, Keaton relocated to be with Andrea. "That was kind of our big test," Andrea says. "It was kind of hard for him to take that leap of faith… and leave his job there and come back here and start his life over." Luckily, the make-or-break transition proved successful, and Andrea and Keaton were engaged shortly after the move. "I really love Christmastime, and Keaton has adopted that," Andrea says. "Every year when Christmas comes, we go to Silver Dollar City to look at the lights and see the shows. That's where he proposed." The couple enjoyed a short engagement and wed less than a year later at The Silver Spoon Barn.
Andrea says the Joplin venue, which was used for both the ceremony and the reception, accommodated their 200-person guest list and matched the "classy but laid-back" theme of the wedding. Andrea collaborated with her wedding planner and florist to create a color scheme that pulled the entire event together. Each wedding element—including the bridesmaid dresses, flowers, the cake and reception centerpieces—incorporated navy blue and coral colors with subtle gold and white accents. "When it all came together, it was exactly how I wanted it," Andrea says. "It was pretty surreal. I think it was even a little bit better than what I imagined in my head."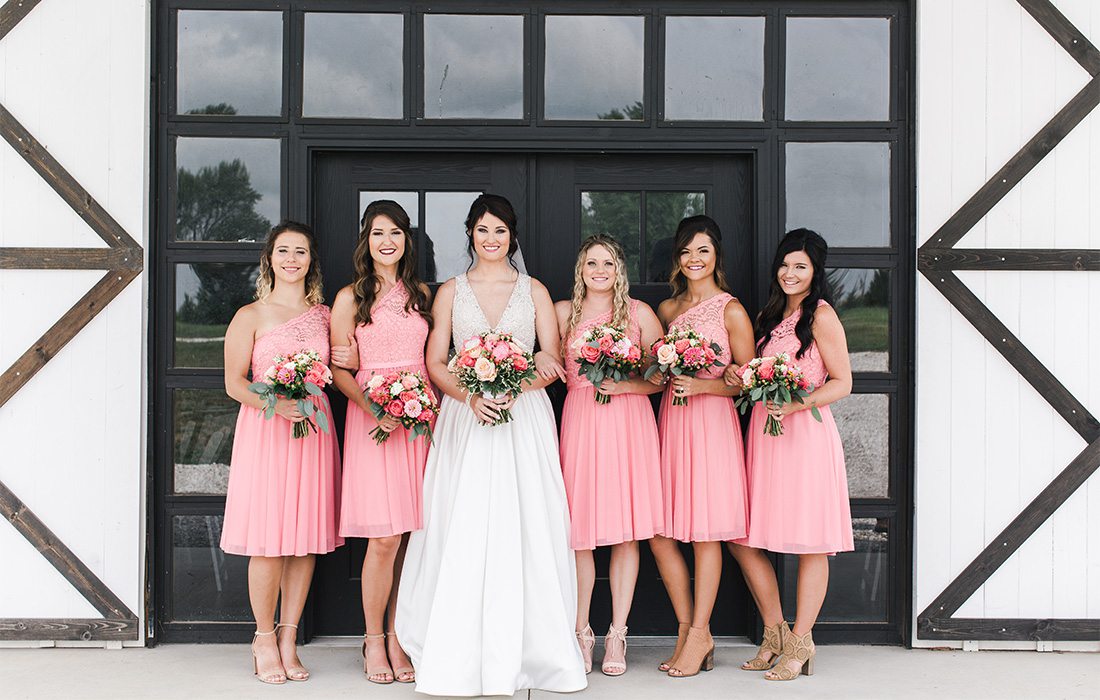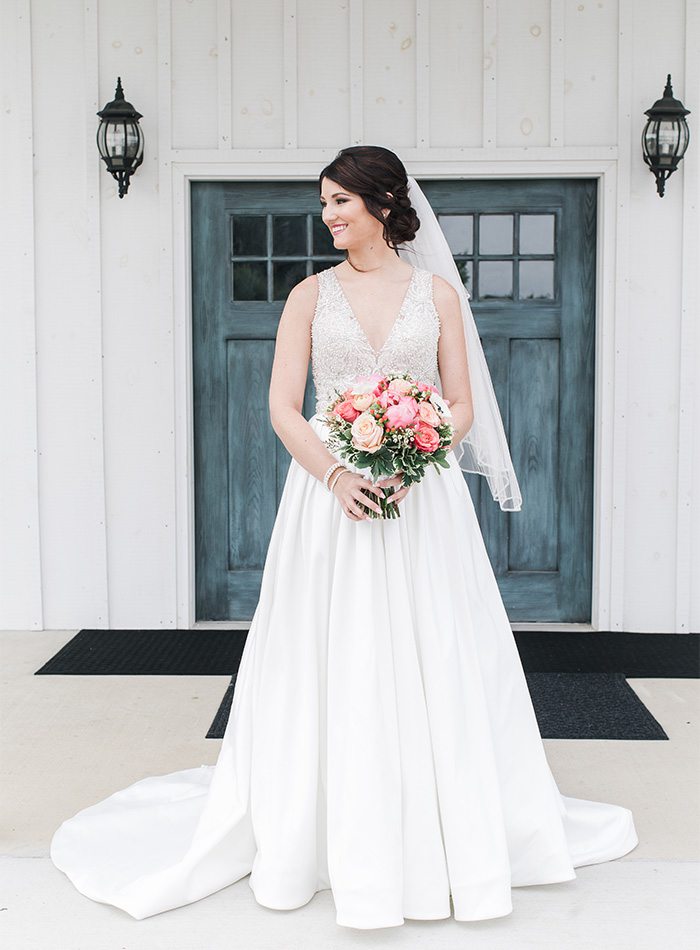 Photo by Hannah Arnzaen Photography
Andrea wanted an elegant but relaxed wedding with a cohesive look. Everything came together better than she planned.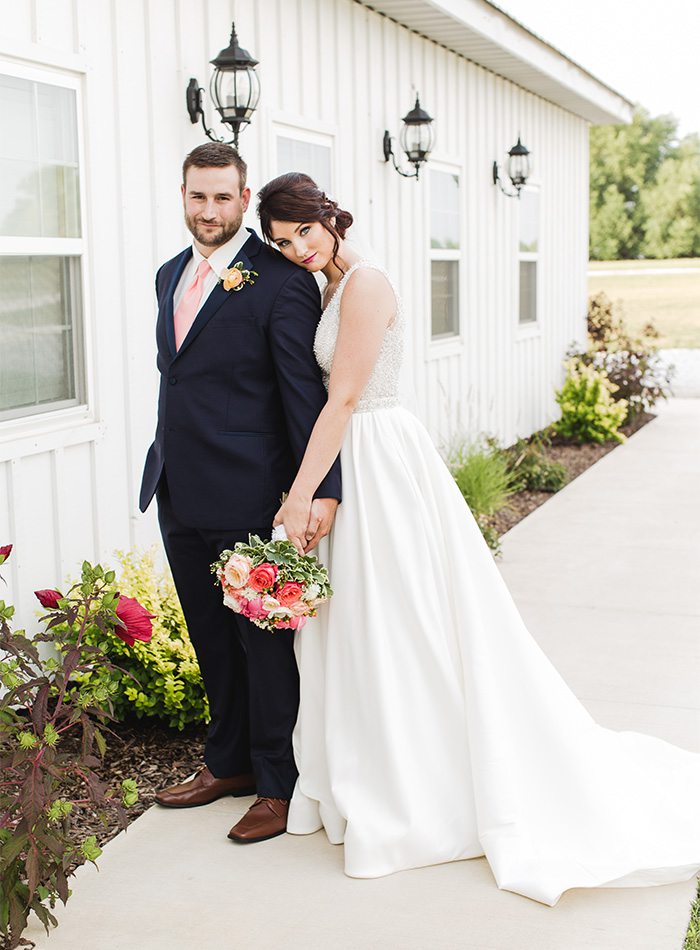 Photo by Hannah Arnzaen Photography
Keaton and Andrea bonded over a shared passion for kids. They both work with middle schoolers and coach athletic teams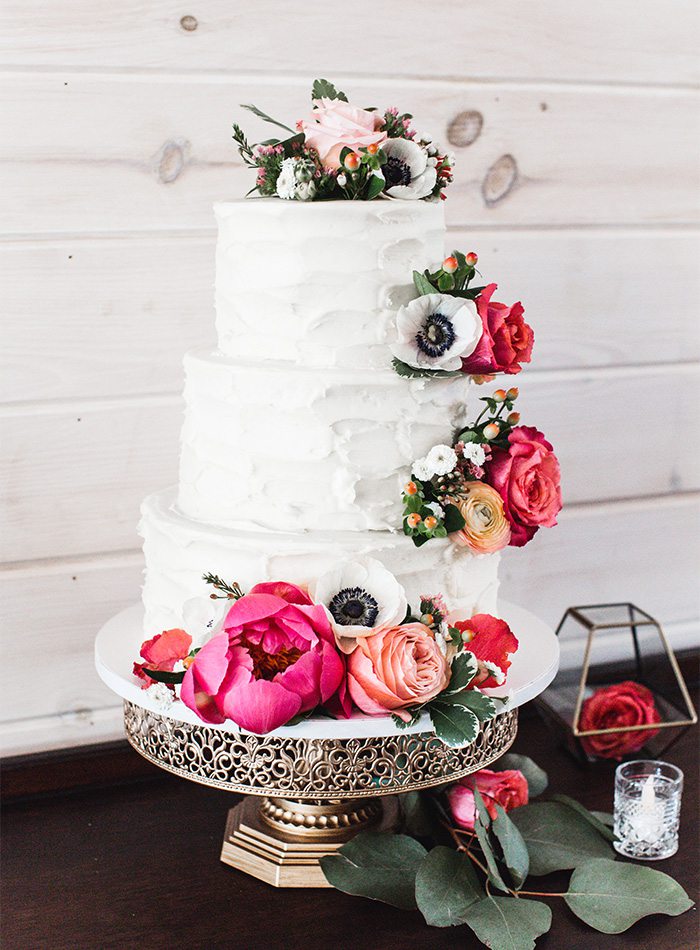 Photo by Hannah Arnzaen Photography
The florist, who was integral in making Andrea and Keaton's vision come to life, helped design their strawberry cheesecake flavored cake. The coral flowers and added greenery were complemented by a dainty gold cake stand.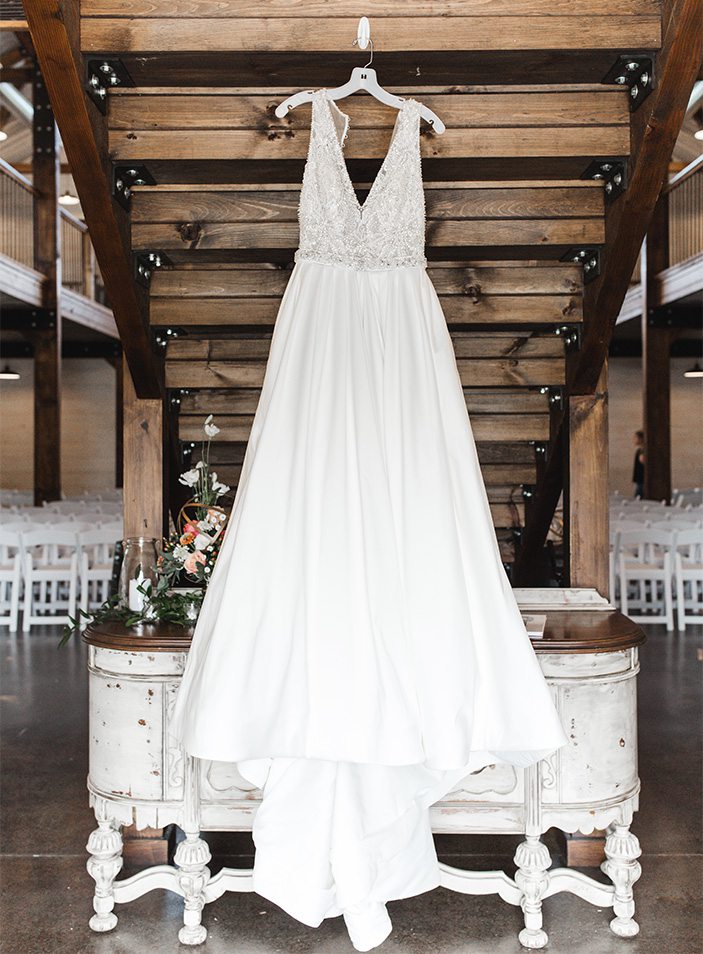 Photo by Hannah Arnzen Photography
Andrea fell in love with the very first dress she tried on. She shopped around a bit after taking it off but knew all along that it was the one. She says the dress, which she found at Gracie's Bridal, fit like a glove—even before alterations!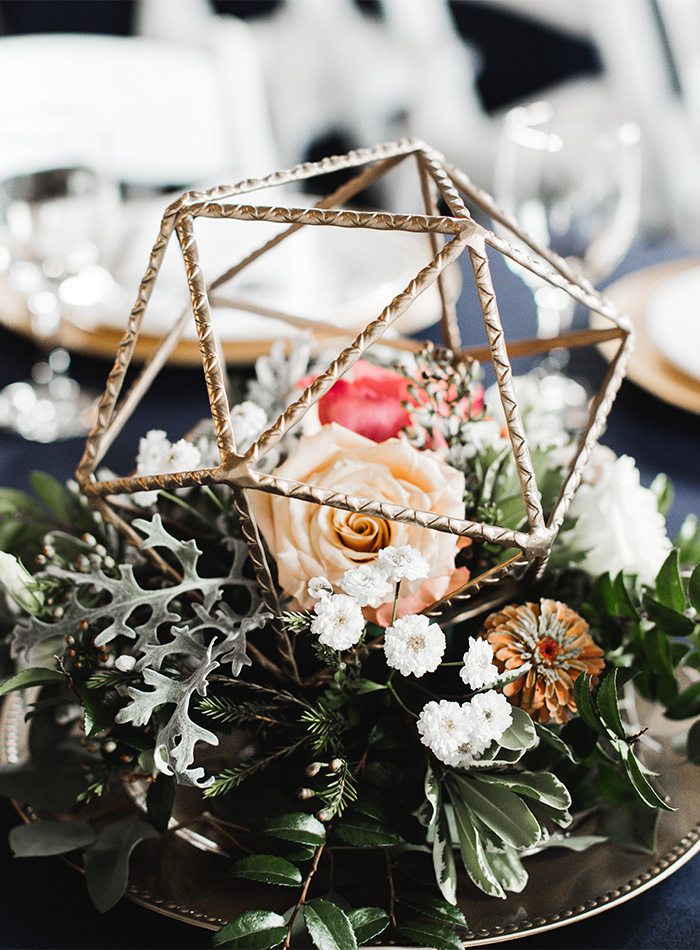 Photo by Hannah Arnzen Photography
This dusty golden geometric cage completed the table centerpiece, which featured coral colored roses.