Weddings
Valerie Moore & Jacob Johnson's Greenery Filled Classic Wedding
From a choreographed first dance to the greenery filled event space at Greenhouse Two Rivers, Valerie Moore and Jacob Johnson planned a beautiful wedding to celebrate their union.
By Reese Radmacher
Jan 2020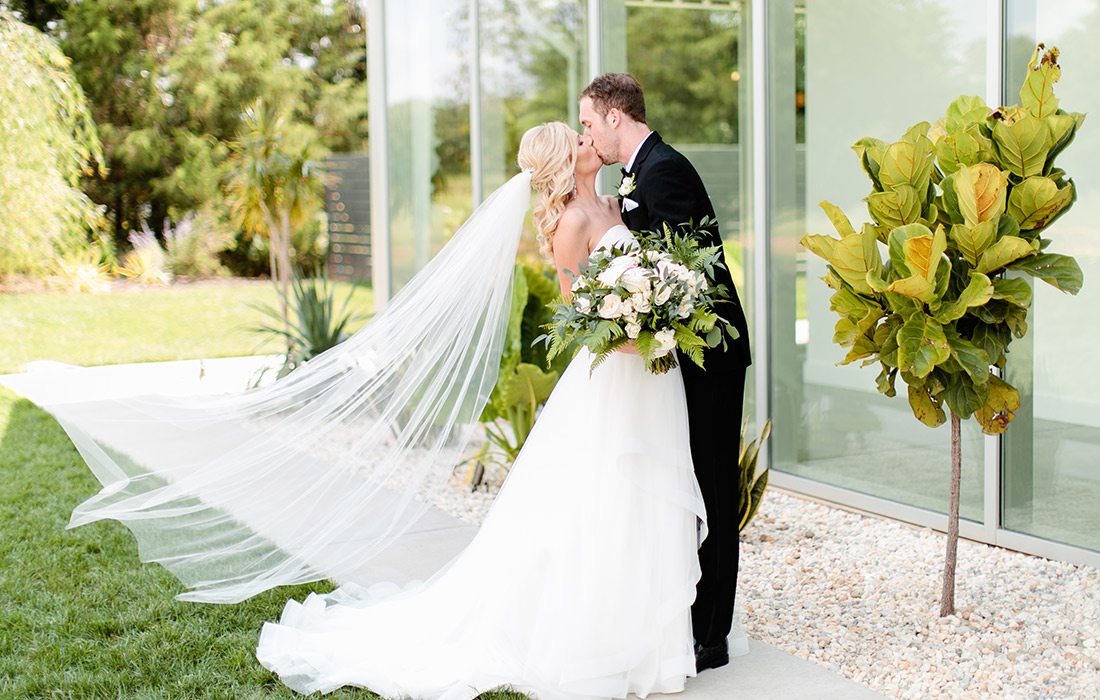 It was the middle of winter when Jacob Johnson decided to propose. Valerie Moore thought it was just another night when Jacob asked her to go to Wonders of Wildlife. They were perusing the aquarium when they spotted two divers in the tank and were asked if they'd like their picture taken with them. One was holding a sign that read Wonders of Wildlife but what Valerie didn't know was there was a backside that read "Valerie, will you marry me?"
It all began in high school when the two were set up on a blind date. "We were together for four years, so we really knew each other going into the engagement," Valerie says. "We're pretty similar people, but I'm a little bit more high-strung, he's a bit more easy-going." Valerie says this contrast between the two was apparent throughout the wedding planning process.
A special part of the planning process for Valerie was practicing the choreography for their first dance at Step by Step in Springfield. "We would practice every day, and it was kind of nice to put your phone down and practice your dance," she says. For the big day, they chose the song "Perfect" by Ed Sheeran.
Valerie advises other couples going through the planning process not to fret if something goes wrong. "No one else showing up is going to know your vision if something doesn't go according to plan," she says. "It could go wrong, and maybe something did go wrong, but at the end of the day you're not really going to remember because the day is so good."
Initially, Valerie was planning the wedding on her own. Eventually, the details started adding up, and she realized that as the bride, she wanted to be able to relax on her big day. Valerie attributes the absence of stress and complications on her wedding day to her wedding planner Abby Mitchell, because if things were going wrong—Valerie had no clue.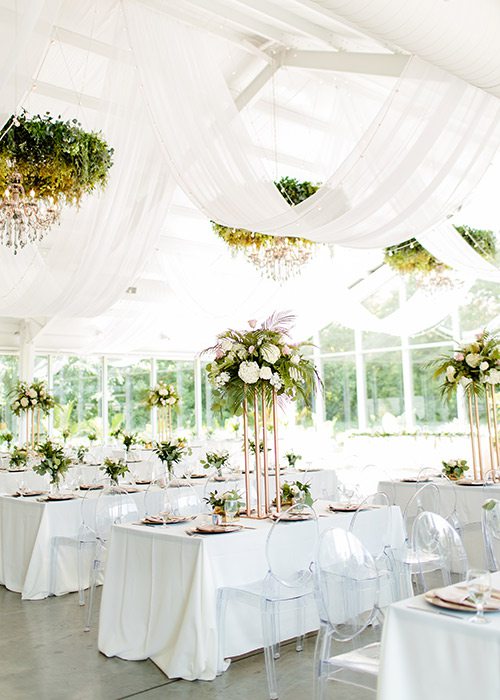 Both the ceremony and reception were held at Greenhouse Two Rivers. Valerie says the ivory draping from Shannon's Custom Florals were a bang for your buck and completely transformed the place.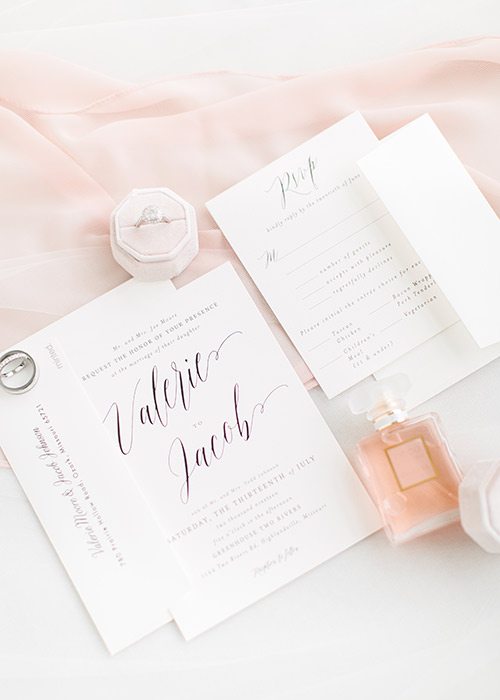 Valerie used Minted, a design marketplace, for save the dates and wedding invitations and kept the design simple and classic.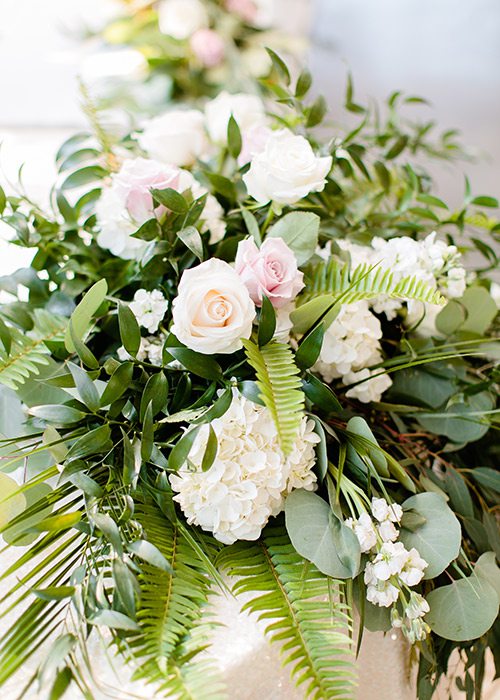 The bouquets featured a mix of roses, hydrangeas and ferns for a soft and natural look.
Photos by Christine Bonnivier Photography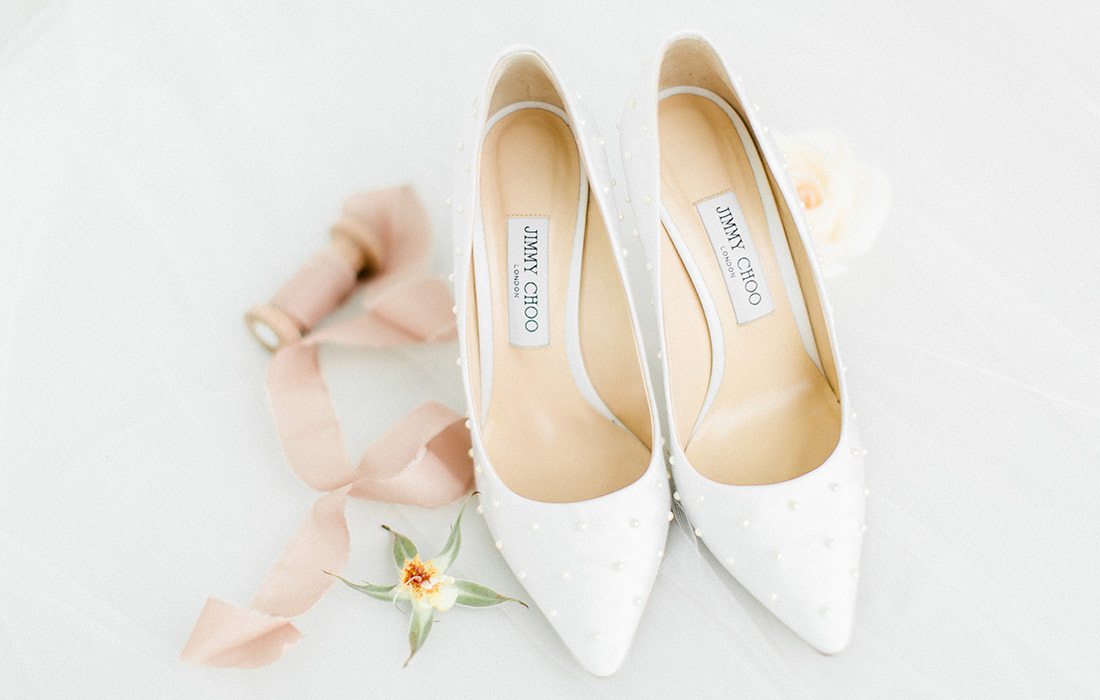 Valerie chose a pair of understated white stilettos to wear on the big day. She and Jacob used a mostly white color palette to accent the venue.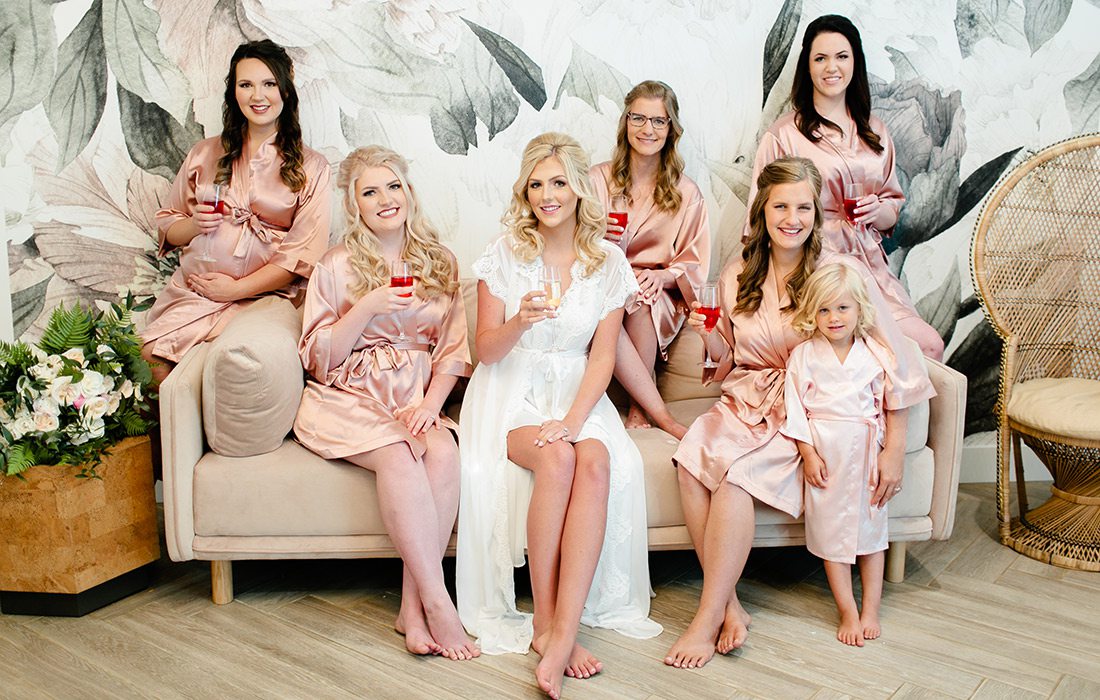 The morning of the big day, the bridal party gathered at the venue to celebrate and toast the bride-to-be.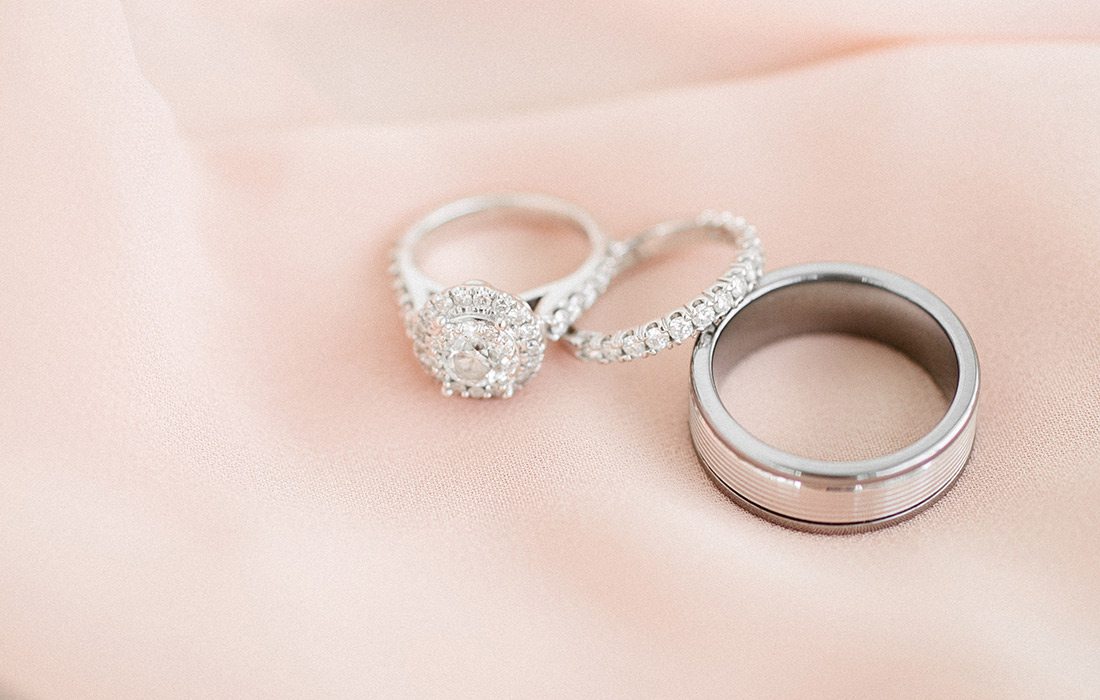 Valerie found her wedding ring at Sam's Club, and Jacob found his at Andrew's Jewelers.
Photos by Christine Bonnivier Photography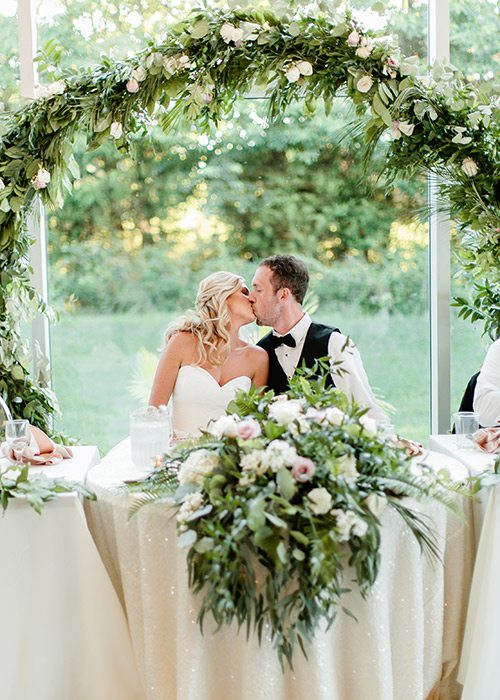 A garland wreath inlaid with florals served as the backdrop for the bridal table during the reception.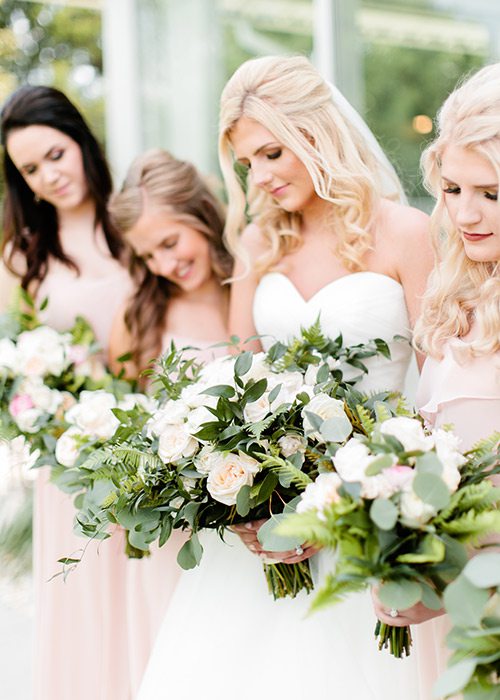 The bridal bouquets were from Artistry in Bloom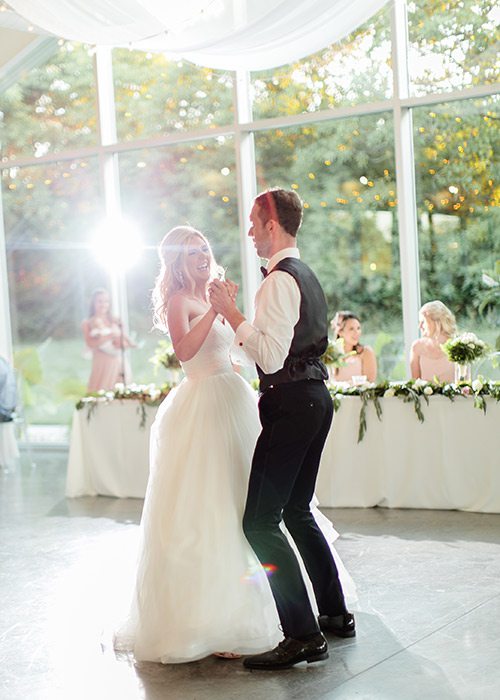 For their first dance, the pair chose to learn a choreographed dance at Step by Step in Springfield, which Valerie says was her favorite part of planning for the wedding because you could put the phones away and just focus on your dance.
Photos by Christine Bonnivier Photography