Dishes
5 Best Pies in Southwest, MO
Keep your eyes on the pies with these local pie shops offering slices packed full of warm spices and all the flavors of the season. Your Thanksgiving table never tasted so good.
By Jo Everhart
Oct 2021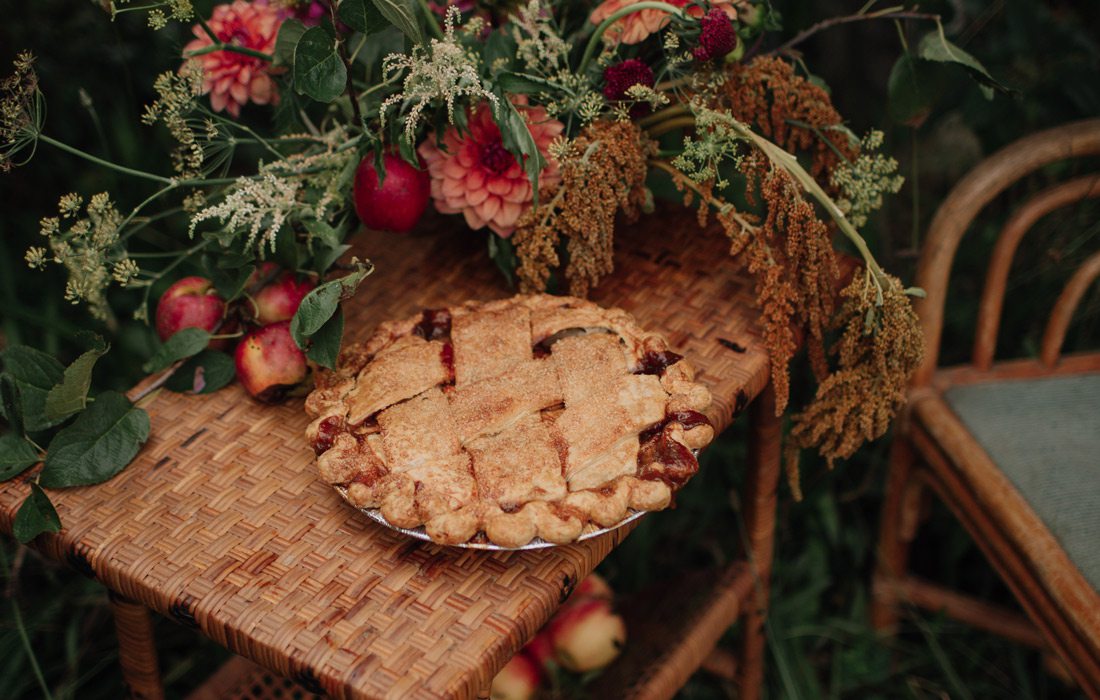 (307 S. Jefferson Ave., Springfield, 417-459-8222) 
Prairie Pie is well known for its all-butter, next level, flaky crust. Because of this, you can't go wrong with any of the options whether you're sticking with a classic pumpkin or pecan or trying something new. If you are indeed looking to branch out from the stereotypical pies you serve every Thanksgiving, we recommend almond plum, earl grey cream pie or sweet potato apple crumble.
(2852 W. Republic Road, Springfield, 
417-379-9401)
Dani's Flour Pot Bakery brings a modern spin to these pies in the Pie Wagon, a beautiful food truck hand-painted by local artist George Milne. Not only is the location of the Pie Wagon ever changing but so are the pie flavors. You can find baked sweet pies like blueberry buttermilk, sliced quiches, and take-and-bake savory pies like pot pie or pesto chicken and sun-dried tomato.
(331 S. Main St., Carthage, 417-385-5705)
Recently making the move from Joplin to Carthage, The Pie Safe still maintains its loyal following. Perhaps it's because of the delectable flavors or maybe it's a result of the beautifully designed details in the crust of each pie topped with intricate leaves and perfectly crisp crumbles. The Pie Safe has traditional pies like pecan and cherry, plus bourbon peach and Dutch apple.
(207 Park Central E., Springfield, 
417-986-4646)
If you're looking for fall desserts besides pie, you've come to the right place. During the fall, European Cafe serves pumpkin tarts, pastries and croissants, all of which burst with the delicious flavors of pumpkin and hazelnut. While this shop usually stays away from pies, they'll shock us each fall with amazing flavors like deep-dish vanilla bean and cardamom apple pie.
(904 N. Main Street, Nixa, 
417-886-4743)

The perfect solution to all your pie cravings and a busy schedule during the holidays is The Pie Box. This shop brings the pies directly to you. These pies come with a variety of crusts including the signature flaky crust, chocolate cookie crust, graham cracker almond crust and pecan shortbread crust. The menu perfectly captures all the flavors of fall in brand new ways with their old fashioned buttermilk with the warmth of nutmeg, pumpkin crunch with sweet caramel baked in topped with pecan butter crumb and oatmeal pie made with toasted rolled oats and dark corn syrup.