Things to Do
Gear Guide for a Brisk Bike Ride
A spin on your stationary bike might be convenient, but a lap around the park with fresh air and scenery? Always the better choice. Grab all the gear you'll need before you hit the trail.
By Haley Phillips
Nov 01 2019 at 8 a.m.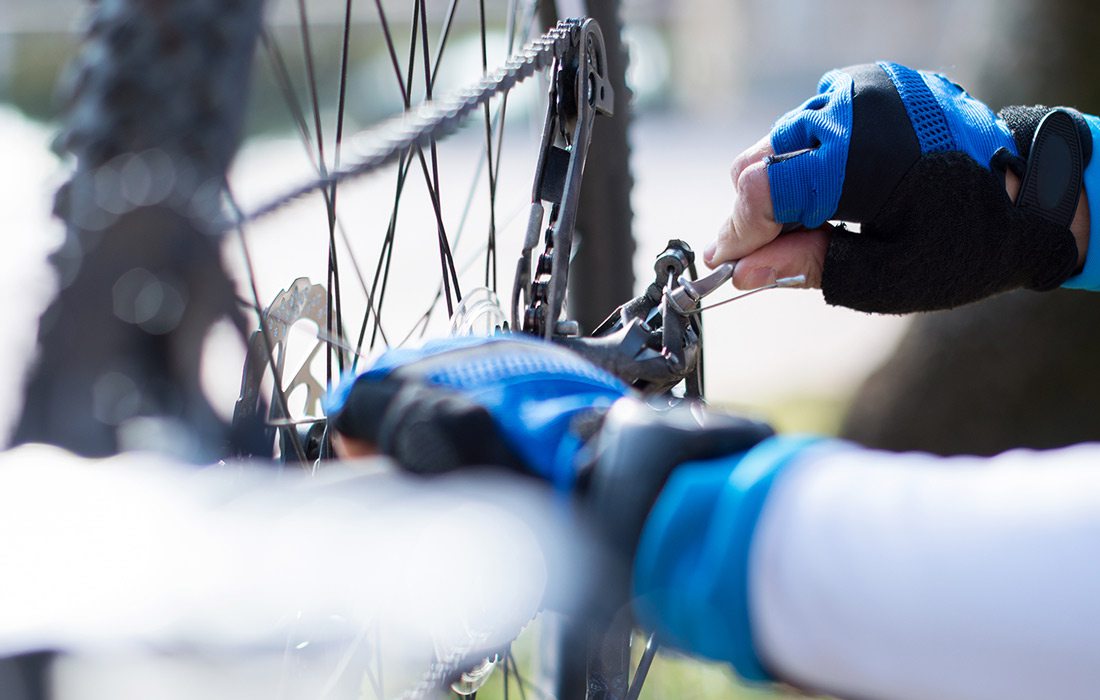 Layer Up
For those chilly mornings, Jason Johannpeter, owner of Adventure Bicycle Company (3250 E. Battlefield Road, Suite H, Springfield; 417-319-6060), suggests dressing in layers. Slip on Louis Garneau Arm Warmers 2 ($26.99) and Louis Garneau Leg Warmers 2 ($34.99), Specialized Therminal Liner Gloves ($35) and a Specialized Therminal Head Warmer ($30) to keep you toasty at the start and then shed layers as you—and the day—warm up.
Quench Your Thirst
Before, during and after clocking your cardio, keep hydrated with 417-land's very own OZ Water (available at MaMa Jean's Natural Market, Hy-Vee and select Price Cutter stores). Jeff Foss, Director of Sales and Marketing for OZ Water, shares why you should be swapping out your H2O: Sourced locally from 2,000 feet below the earth's surface, OZ naturally boasts the ideal pH of 7.4 and has naturally occurring electrolytes—perfect for fueling your workout and your SGF pride.
Point A to Point B
Before you can hit the trails, you'll need a little help with transportation. Luckily, Craig Metcalf, IBD Sales Manager at Küat Racks (2240 N. Alliance Ave., Springfield; 417-889-5820), has just the thing to get your bike to its destination safely. If your vehicle comes equipped with an existing roof setup, invest in a Trio fork mount rack ($189) to transport your bike. If not, Metcalf suggests the Transfer 1 platform rack ($219), a hitch rack that has the option to add an additional tray for whenever your solo adventure becomes a duet.
Safety First
With shorter days throughout the season, you're sure to run out of daylight at some point during your ride. Don't get caught in the dark; instead try one of Adventure Bicycle Company's Light & Motion Urban 500 headlights ($49.99) to keep the glow going. Whether you're riding after the sun goes down or before it comes up, strap on this handy light to be seen over a mile away.
The Best Bike Trails in Southwest Missouri
You've got the gear, now it's time to get out and ride. Here are our picks for the best bike trails.