Things to Do
Complete Revamp to Branson's Eiserman Park
This month's park profile features a city space in Branson that has undergone some major changes in recent years. Head down to Eiserman Park to see how the parks department transformed what used to be a golf course into a fun and sports-centric place for
By Morgan Doyle
Sep 2020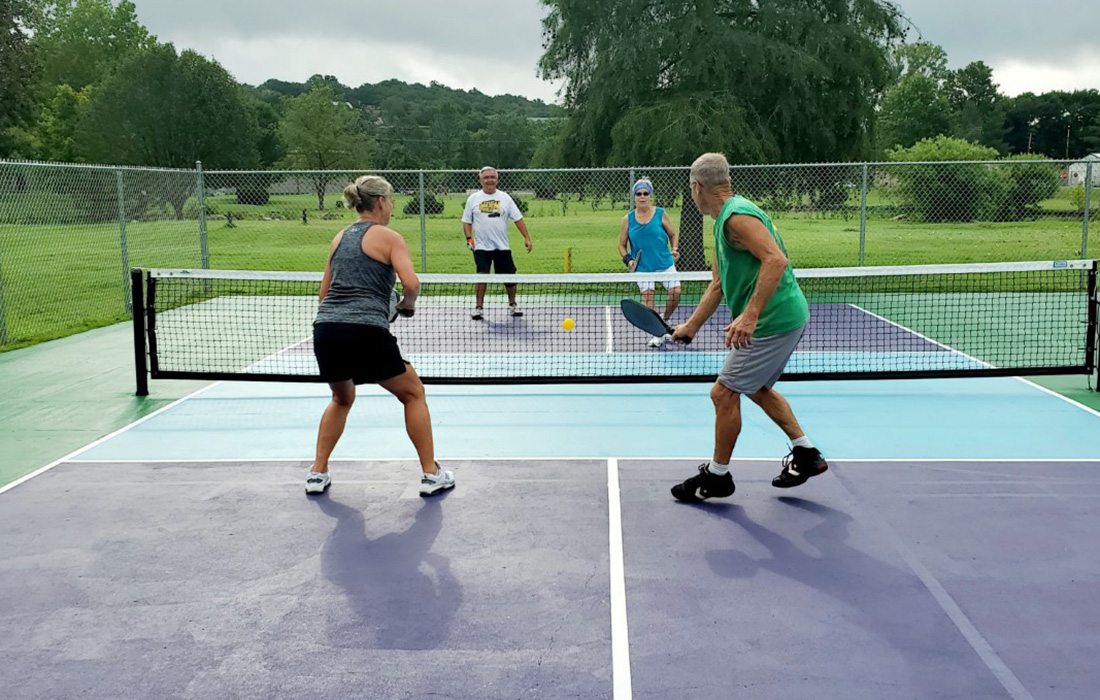 Eiserman Park, located next to the Branson Community Center, was once a par 3, five-hole golf course. But in 2016, Branson Parks and Recreation saw a drop in revenue at the course and had heard the public wanted more disc golf courses in the area. Director of Branson Parks and Recreation Cindy Shook says that's how they made the decision to steer away from traditional golf.
This new disc golf course includes nine holes and two ponds that add a water hazard, and a great spot for kids to fish for free with bait from the community center. The park also now has pickleball. Shook says the Branson Pickleball Club raised more than $10,000 to create the courts.
These updates—and more to come—have come at little cost to Branson Parks and Recreation thanks to community collaborations."We hope people will utilize the different major features for a long time," Shook says. The 5-acre, pet-friendly park is open daily from 6 a.m. to 10 p.m. 

Things to Do in Branson, MO
From exceptional entertainment and fine dining, to family attractions and cozy accommodations, Branson has all the elements you need to check off on your weekend getaway!