Arts & Culture
5 Ways to Enjoy Art in the Sunshine
Think enjoying art means spending an entire afternoon inside a museum? Well think again! Now is the perfect time of year to get out and about, soak up some sun and let our local art scene shine.
By Colin Shea Denniston
May 2022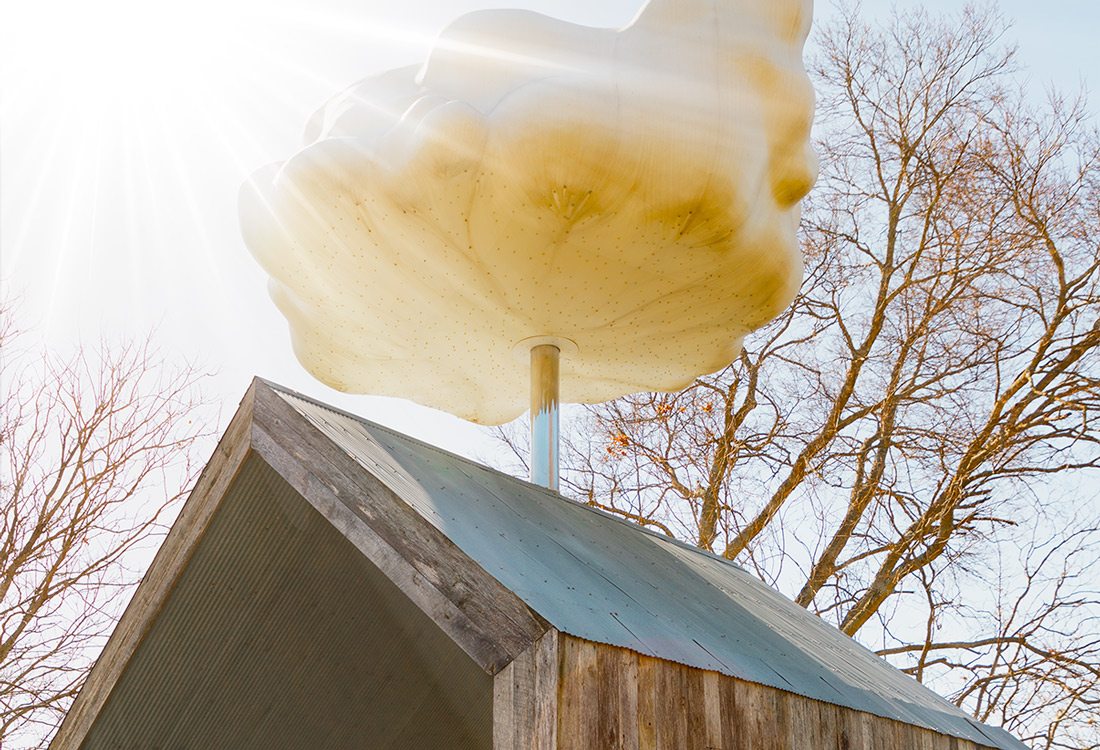 Farmers Park, 2144 E. Republic Rd., Springfield, MO
Tucked away behind the hustle and bustle of Farmers Park sits The Cloud House. With it's large floating cloud and rustic wood siding, this two-walled open air structure is the perfect getaway spot for a quick picnic with a pal, a stroll with a pup or moment of zen all by yourself. While perfectly enjoyable on a sunny day, we find it extra cozy and relaxing on rainy days. As the rain falls on the tin roof overhead, you'll be lulled into relaxation and transported far away from the Republic Road construction.
Historic Walnut Street
Like an unofficial kickoff to spring, every year hundreds of 417-landers descend on historic Walnut Street for art, food, entertainment and sense of community. Hosted by the Springfield Regional Arts Council, ArtsFest is a great way to gather with friends, take in some local art and rejoice in the fact that you can spend an afternoon outside while your winter coat hangs at home. Hot tip: Landing on Mother's Day weekend, ArtsFest is the perfect spot to score that last-minute gift.
1111 E. Brookside Dr., Springfield, MO
If you've driven past the Springfield Art Museum in the last few months, you've surely noticed some extensive renovations. The museum is working on a major glow-up, but that hasn't kept them from maintaining a solid display of exterior art from Sun Target II (aka the French fries) near National Avenue to our favorite, the Triangulum.
Downtown Springfield, MO
Think of Sculpture Walk Springfield like an outdoor museum, where the sidewalks are your hallways, and you never have to worry about keeping your voice down. The program features works of over 30 artists from 12 United States and one from Canada. A portion of the newly installed sculptures collection honors our local health care community and the high level of care they provide. Enjoy the sculptures and get your daily dose of sun.
5. Springfield, Missouri's Many Public Murals

Around 417-land
Give your followers a bright and splashy selfie by posing in front of one of 417-land's many public murals. Share good vibes from The Future Is Bright mural on the Fulbright Spring Greenway Trail; go graphic at the shapes mural across from Obelisk Home; or send a digital postcard from the Greetings From Springfield mural on the west wall of the Springfield Discovery Center—bonus points if you spot the 417 in it.