Trails
Hike Hawksbill Crag/Whitaker Point in Arkansas
The Hawksbill Crag/Whitaker Point trail in Arkansas is one photo-op you much check off your bucket list.
By Vivian Wheeler
Oct 2019
Hiking to Arkansas' Whitaker Point is somewhat of an Ozarks rite of passage. If you haven't been there, you've most likely seen a photo of the large rock point jutting out into the air framed by mountains behind it. As popular as this spot is, it lives up to the hype. Pictures, even with all of their filters, do not do this place justice. 
In addition to the killer views, we like this trail because it's straightfoward and nearly impossible to get lost on. The downside of this trail is it tends to be highly trafficked. We recommend starting early in the morning to have the trail to yourself. We also recommend that you screen shot the directions before you leave the house because you might lose cell service closer to the trail.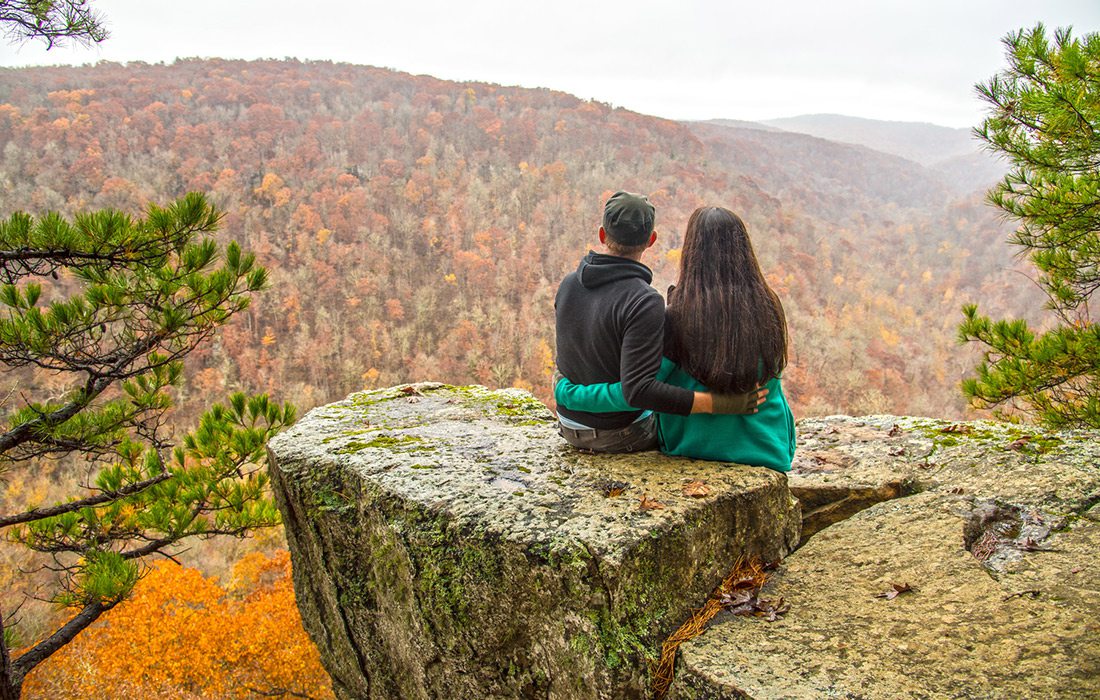 The majority of this trail is pretty unremarkable, but the view at the end is worth it. You'll descend gradually for part of the hike, which means there is a bit of a climb on the way out, but it's not too bad. You'll follow the trail for about a mile-and-a-half until you hit Whitaker Point, which you can't miss. To get the perfect picture, walk back up the trail a ways to a smaller bluff. From here you have just the right angle to capture that Instagram-worthy shot. Once you've soaked in all the glorious views, head back out the way you came in.
Hike Hawksbill Crag/Whitaker Point Hike Information
2 hours and 15 minutes south from Springfield, MO
Difficulty: Moderate | Length: 2.9 miles | Kid- and Dog-Friendly: Yes, but be mindful of ledges
The Big Payoff: Hawksbill Crag | Photo-Op: Before you reach the namesake crag, step out to a smaller outcropping just before Whitaker Point to get the outline of the point in all its glory.


Whether you're an avid hiker always or more of a neighborhood stroller, the Ozarks has a trail for you, no matter your skill level. Check out the best scenic trails in southwest Missouri and northwest Arkansas